Are you also planning a trip? And are confused about what to carry and what to not? Getting confused while arranging backpacks for a trip is actually a headache for most of us being a seasoned globetrotter or a first-time traveler and in half misleading information may lead to choosing unnecessary stuff and losing important things for the trip. So, let's discuss what is important for any trip to go the best.
Medications, toiletries, technical stuff, comfortable items, and important documents are all you have to carry for a trip.
The first decision to be taken is the right travel bag. It is the main thing you should keep in mind as a versatile, lightweight and the comfortably big bag makes your trip easy and efficient. You just don't have to care about your pieces of stuff being broken or heavy at the same time. After getting a correct travel bag, you can add small backpacks and keep your makeup, jewelry, and toiletries separately as it makes your bag neat and clean and you can easily get what you want.
Nextly, all the clothes and toiletries should be packed first as you will need them after reaching the place. The type of clothing actually depends on the climate of the place you are visiting. Generally, it includes T-shirts, shirts, pants, pajamas, short pants, jeans, skirts, pair of socks, your favorite tops. You may include jackets, boots, and sweaters if it's a cold place. Makeup with moisturizer, wet wipes, sanitizers, sunscreen, tissues, hair oil, toothbrushes, and Jewellery according to the requirements are also essential if it's a girls' trip.
Thirdly, care should be taken while packing all your technical stuff. Multi-adapter, power bank, and charger play an important role in getting all your smartphone and laptops charged. Different places have different sockets so the multi adapter is the best to be in save zone. Power banks are essential as you may obviously not always be at the hotel to charge your smartphones, so power bank is the best for traveling as you can keep them in your handbags and travel. Headphones, earphones, camera, and laptops can be put according to the requirements as if it's a business trip laptop is important but if it's a family or friends trip then the laptop can be skipped.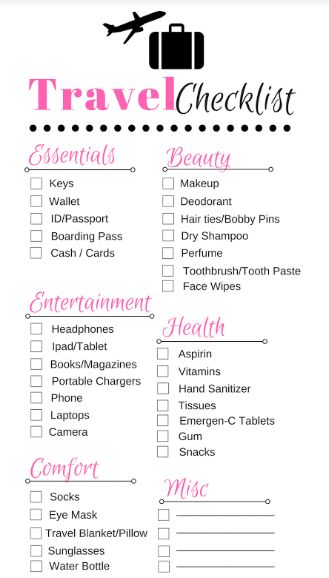 To make your trip comfortable, a travel pillow is the best. Travel pillows are soft and strong enough for any trip. They are foldable and gives good neck support that general pillows may not give during traveling. Also, along with normal water bottles, foldable water bottles are space-saving and gets easily fitted in any travel bag. But you should always first put any bottle in a polybag, tie it properly and then keep in your bag to be safe with leakage of bottles.
Important and effective medications are essential for a healthy trip. It should include first aid kit having pain killers like paracetamol, band-aids and bandages, cotton, and Dettol bottle. If you are a patient of any disease make sure you keep all your regular medicines recommended by your doctor.
Lastly, keep all your important documents like passports, visa, credit cards or ATM cards, student ID or your adhar card as your ID in a separate small bag and keep it on the top as you may need this anytime. Maps of directions and guide book about the place you are going to are important if you are a first-time traveler. Keep it with the documents in the bag.
Apart from all this, you may carry a small purse which has a pair of a handkerchief, your sunglasses, smartphone, earphones, sufficient amount of cash and some light eatables if it's a car or bus trip as it makes your trip easy and comfortable.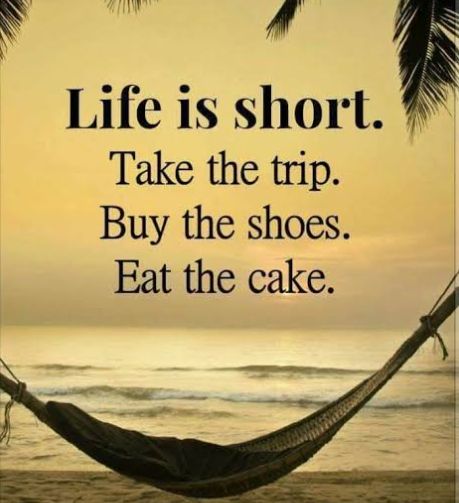 "A trip is necessary to make you travel to your favorite places and learn something new, have tremendous fun and create memories."