Today we are going to talk about the "Desi Pizza", so what comes in your mind when you listen to Desi pizza? – ohhh, that it must be a home made pizza which consists of all Indian veggies and spices unlike Dominos or Pizza Hut. But no, this is not any home made pizza or pizza made by your mother.
Our love for pizza has no boundaries. Anything cheesy or stuffed makes our heart skip a beat or attracted like a bee gets attracted towards a flower. This is a good news for all the pizza lovers that we have found a very interesting and healthy pizza for you.
If you love the blend of gooey cheesy and yummy sauces then this pizza will make you say wowwww! The gooey cheese and wrapped veggies will met in your mouth in every bite. However, the only thing this Pizza has in common with the authentic Italian pizza is the shape and the use of cheese. The Moong Dal Pizza is served with green chutney and will win your heart. You can also enjoy lemonade with pizza here which will make you remember your mom's home made lemonade.
Kapil Madaan tossing the Pizzas
You can find this tiny stall at the T-point of Kotla Road near ITO. Kapil is the man-in-charge, who got inspired by Prime Minister Narendra Modi's 'Make In India' campaign and started tossing some delish Moong Dal Pizzas on his own. He sells around 40 pizzas in a day and for Rs 100 only! Kapil has achieved a lot in a very little time and people from around the city drop by just to get a slice of his innovation.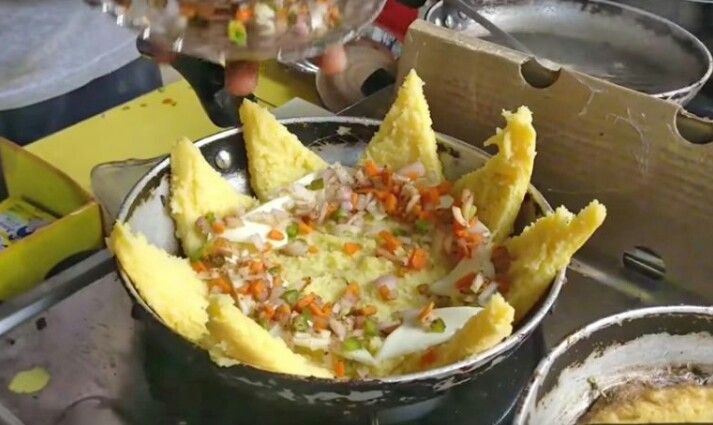 Head to ITO now to get your hands on these delicious desi pizzas that are any day healthier than your regular pizzas!