‌14th February.. A day of love which witnessed a ghastly and cowardly attack on a convoy of vehicles carrying security personnel on Jammu Srinagar National Highway. The country lost 40 brave CRPF men. This wasn't the first of its kind. The Nation already witnessed attack on CRPF in Pampore 2015, in Nawgam 2013, attacks in Pathankot, Uri and the list continues. There has been no stop. We even hit them back pretty hard by doing a surgical strike, entering into Pakistan occupied Kashmir (POK), destroying militant launch pads but it seems of no use. The recent airstrike also doesn't seem to go well with them. What hurts the most is that our own country men doubting the capabilities of armed forces, questioning about the significance of such retaliations, demanding the number of militants killed. Like do we really need the numbers to prove? The IAF chief clearly mentioned what the aim of the airstrike was and that they achieved it proudly. We as a nation need to stay strong, stay united, be the political parties or even the common men. An assurance needs to be given to our soldiers stating 'We stand united'. Politicians need not encash the situation and misguide the public. Keeping all differences away, all parties need to speak one language of respect and pride for the armed forces. For a soldier who puts his heart and soul to secure his country men, this little assurance has great significance. He would be happier to know that the entire country is proud of him and supports the Indian armed forces.
20 years back, in December 1999, IC 814 Airlines was hijacked by militants and demanded release of 36 terrorists. At that time, immense pressure was created on the government to get the passengers back on board safely. Their relatives demanded safe revival of their near ones, didn't matter if the terrorists have to be released. The government could manage to get the demand from 36 to 3 which included JeM chief Masood Azhar, the mastermind behind 2003 Assembly attack, 26/11 Mumbai attack. Even media hyped the matter and had put immense pressure on the government. Are only soldiers entitled to sacrifice their lives? Can't we sacrifice? Had the country acted with responsibility, Masood Azhar would had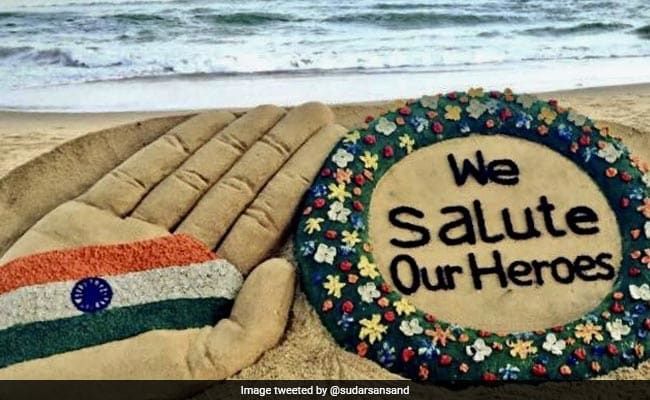 been behind the gallows today. Having a mindset that only the men in uniform would sacrifice their lives to secure the country and not us needs to be thrown away soon. One should take pride if he/she comes across an opportunity where he/she can safeguard the countrymen, just like what Neerja Bhanot, recipient of Ashok Chakra did. She sacrificed her life in safeguarding that of the fellow passengers. A soldier would never complain. He would continue to withstand harsh conditions - be it scorching heat, heavy rains or freezing cold. He would not even think once before sacrificing his life for the motherland just to provide safety to our lives. In return what can we offer? Respect. Don't doubt their abilities and the hard work they put in. Next time you find any armed forces personnel, say a Thank you. That's enough for him.
‌Jai Hind.
‌