One does not simply write an article about a series.Having made my point clear, I move ahead to discuss the perfect sitcom "F.R.I.E.N.D.S"
It's a rom-com focussing on 6 people - Monica, Rachel, Phoebe, Chandler, Joey, Ross. Besides being a rom-com, the series also throws light on some best life lessons and issues of society. The three lead girls have shown us that it's okay to be a surrogate mother or a single mom or to adopt children.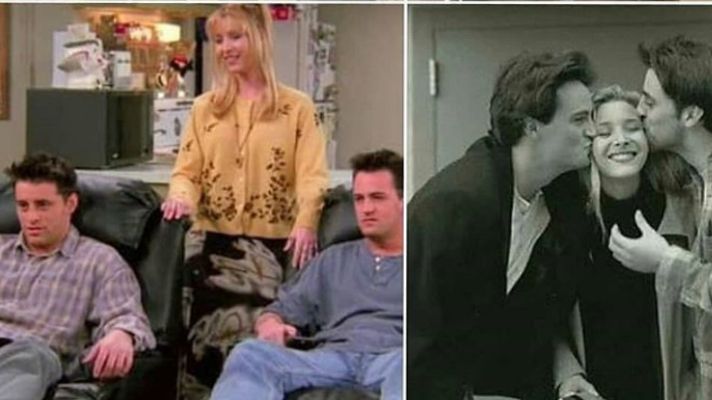 This series gives us actual goals -
Couple goals? We have Mondler (Monica+Chandler), Roschel (Ross+Rachel), Phike (Phoebe+ Mike).
Bromance goals?We have Chanoey (Chandler+Joey).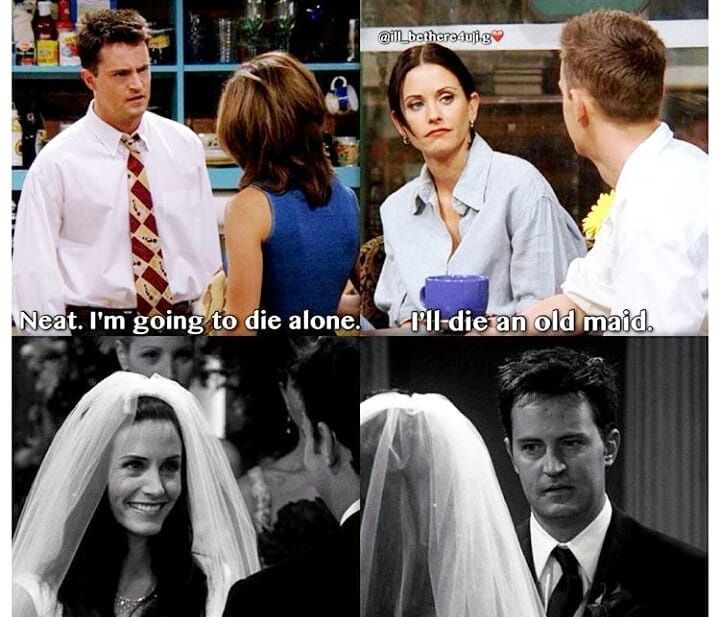 Some underrated friendships in this sitcom are
Chandler and Phoebe
Chandler and Rachel
Monica and Phoebe
There are some more interesting characters in this sitcom like Janice, Gunther, Richard, Kathy, Janine and not to forget Marcel, the pet monkey.
The sitcom also emphasizes that no matter how ditzy or loose or high maintenance we are, we are still precious. Being so clever or dumb or funny is no wrong. It makes us believe that no matter how hard it is, our goals can be reached.
They have also shown us that even when the world sucks, we can love it with a bunch of friends around.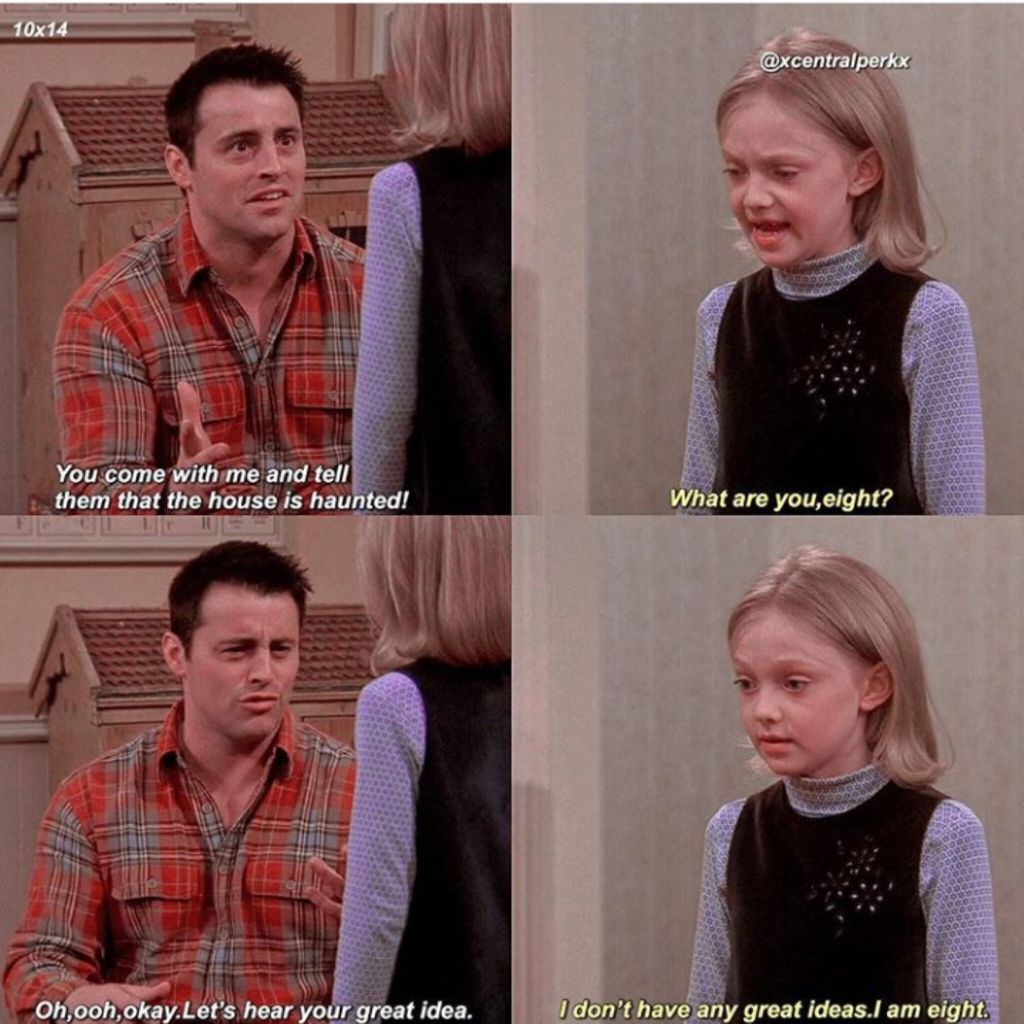 The highlight of the show is that it's still relatable after 2.5 decades of airing. New gen people get addicted to it too. This series has influenced the lives of so many people. Some cancer victims have themselves admitted that F.R.I.E.N.D.S kept them going during their hard days.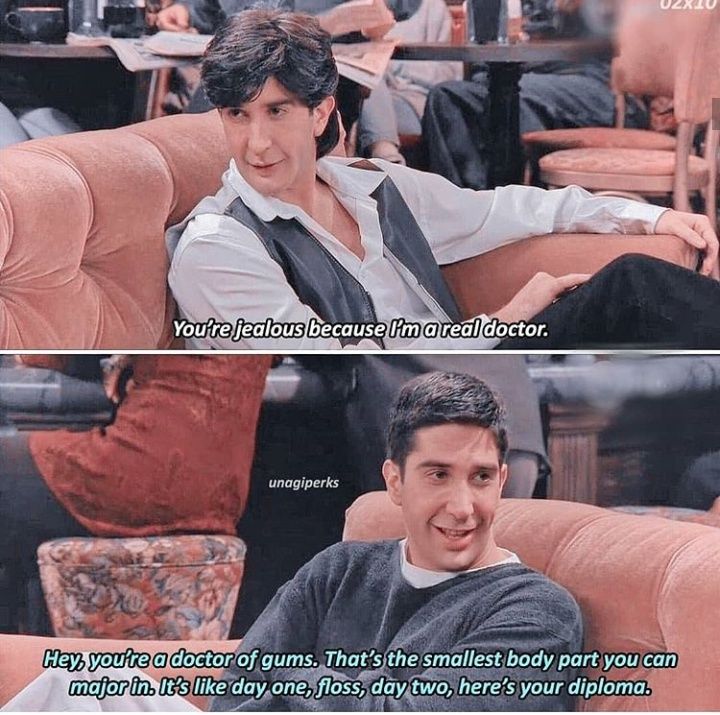 Taking a look at the characters,
Joey is THE BEST friend one can have, though not the best date.
Rachel is the iconic voguish girl who doesn't know where the dustpan is, and oh not to forget, her ankles are not chubby.
Monica is the cleanliness freak and the Mom to the gang.
Chandler is the king of sarcasm and of course the cutie-pie.
Ross is the Dinosaur guy and a Grammar Nazi too.
Phoebe is the wonderfully weird girl who is not afraid of flaunting herself.
This show is a wholesome pack.
If you haven't watched this show yet, you are missing a lot.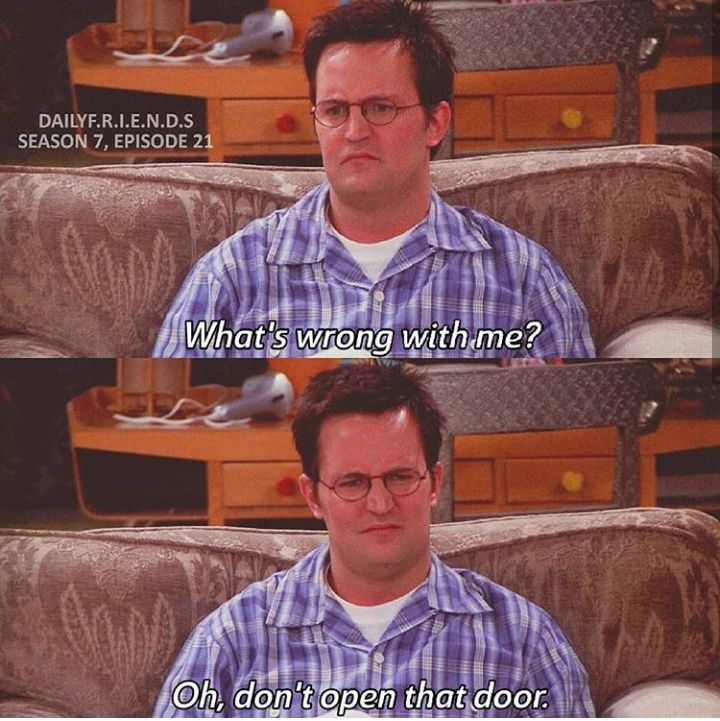 It's like you're always stuck in second gear. When it hasn't been your day, your week, your month or even your year. I'll be there for you