We all certainly enjoyed the thriller movie URI with realistic effects that make the audience feel satisfied with the money paid at the counter, the josh and pride we take for our country while watching these types of movies always add up to the factor to gain more audience.
Now let me ask you a question,
not even three months after the release of this movie, there was a surgical strike on India killing some of our men with a sudden surprise to us.
Now was this planned a year back?
NOO! obviously, this could not have been coincident of Pakistan striking us as soon as the movie was released. They watched what was shown in the movie, felt their prestige being shaken and struk back as an act of revenge.
Humans (especially Asians) are filled with ego. They hate seeing another person cherish while they are performing low. So what do they do? They try to attack the ones on the top to just satisfy themselves. That's what can be seen here! REVENGE!!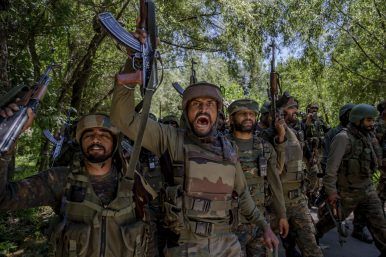 I just want to convince the people of India and Pakistan try to love another and stop hating.