Goa is a part of the coastal country known as the Konkan bounded by Maharashtra to its north, Karnataka to the east and south with the Arabian Sea forming its western coast. In this sun-soaked state, Indian culture intertwines with Portuguese and Latin cultures making it one of the best tourist destinations in India. Tourism being the primary industry here, Foreign tourists arrive in Goa in winter whilst the summer and monsoon seasons see a large number of Indian tourists. Vasco da Gama is its largest city and Panaji its capital.
Look deeper, head inland….there is more to explore in the beauty of this state!

Fort Aguada: If you wish to trip down to the rich history here, visit this Portuguese fort located on the Sinquerim Beach in North Goa. There are two places worth visiting in the fort, one being the Lighthouse built in 1864 which is capable of storing 10 million litres of fresh water, the other one being the fact that a part of this part has been converted to a jail which happens to be the largest jail in Goa!
Bom Jesus Basilica: This is the best place to explore Goa's Religious legacy marking it as a central landmark here! This UNESCO World's Heritage site is located in Old Goa, the best time to visit here is in the month of December so you can feast around here.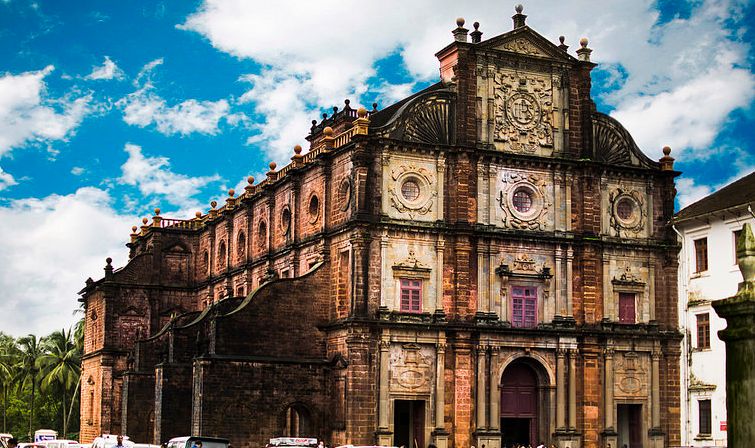 Tito Street: India's favourite party place! Because of the best services it provides and it's a prime location, it attracts a lot of crowds. It is also one of the first discotheques of Goa serving Lip smacking food.
Dudhsagar Waterfalls: It is a must-see sight located in Goa-Karnataka Border. The water cascades down from a height of nearly 1017 feet off making it one of India's tallest waterfall structure.
Grand Island: Nirvana of Goa Water Sports! If you are someone who loves exploring underwaters, you can definitely try Scuba Diving here. A lot can be experienced here from Fishing to Snorkelling.
Mangeshi Temple: This 450-year-old temple is dedicated to Lord Shiva, you can seek Divine Intervention here.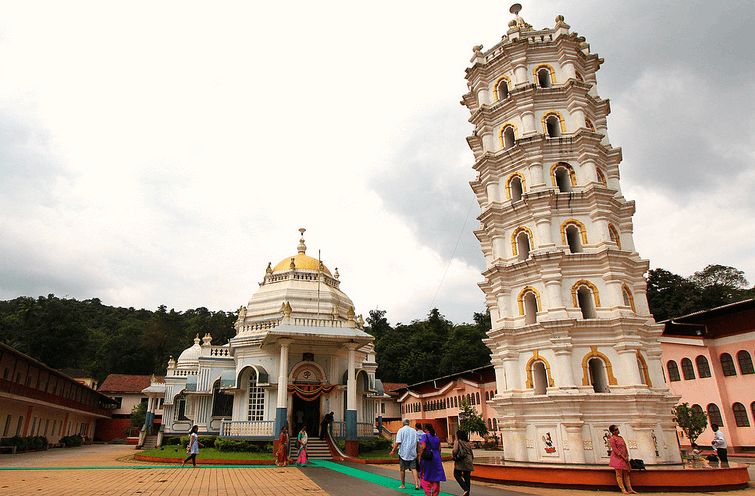 An imposing Nandi statue near the entrance and a magnificent 7 storeyed lamp-tower add to the charm of the elegant temple.
The dishes which you can drool for is Xitti Kodi( Fish Curry), Sorak, Patolea, Chicken Cafreal followed by a local dessert Bebinca.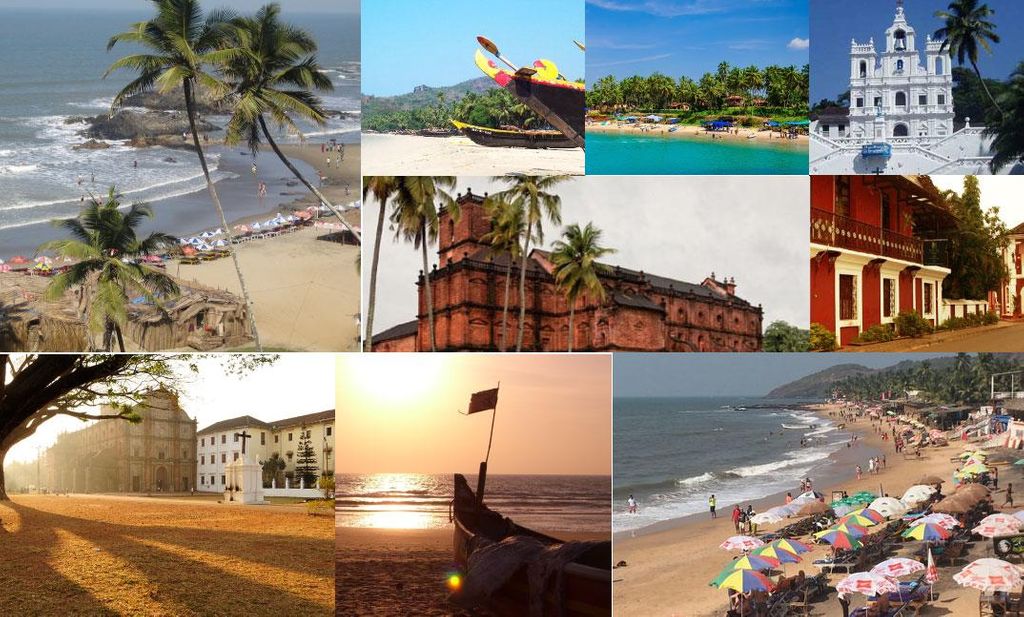 So here I have covered the best places with the cuisines in Goa, barring the sights in Outlands, exploring Goa without Beaches and Nightlife is not meant to be missed, would be casing that in my next wrytup ☺