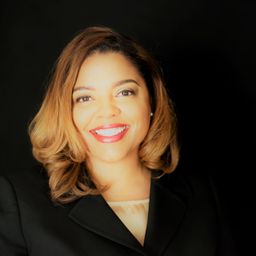 Anita \
Jun 29, 2019
  •  
7 views
If you are in a dash to get things done at home and want to occupy your children, you have come to the right place.
Here's a solution that brings you to a world of arts and crafts that are prepared keeping the kids in mind .Some are so well organized that you can make those in your free-time .Thus they will play with it when you are busy.
The children we created, to the fantasy about the kids we had in mind is nothing similar, it sure does get on our nerves. But trust me, these crafts were tried and tested on my off springs and will do wonders for yours too.
You can thank me later, so here's for you.
The following are the items you will need before you create a toy for your kids.
These items will be available in any stationary stores and can be purchased beforehand and kept in the arts supplies box. (Create one with an empty cardboard and label it)
The list contains the following items:
·Pompoms
·Plastic plates, cups and spoons
·Pipe cleaners
·Construction papers
·Glues and scissors
·Popsicle sticks
·All-purpose floor
·Paint, crayons and color pencils
·Toilet paper rolls
·Color stones and sequins
·Glitters
Now all of these aren't needed for this craft. You can save them for future use. Give them a try
and let me know its effect. Offer kids the toy which you created and let them know that you are
indeed busy.
Paper Roll Craft
Creation from these rolls are super easy. First you have to paint the paper roll a bright green. Wait to dry.After that cut leaves shape as one big in green and the other small in yellow.Paste the small one on to the big one .
Sprinkle some glitter of your choice onto the small leaf. Now make a replica of the same. Currently we have two leaves. Now paste them on the front left and right of the green paper roll .Since the stem and the leaves are ready, it's time for the flowers.
Cut out any flower shape of your choice. I cut out a tulip and a daisy shape. Glue into the center, one pompom of any color. Next cut in a half inch opening (slit) on each side of the paper roll in order to slide the cut flower into it.
Voila!! You have created an amazing craft from scratch. Now make a garden of it and place it on the children's window sill.
The idea is out and fresh, the children can try it too. Let them explore the joy of cutting and give them a chance in messing up the papers with the scissors. Let them create a beautiful outcome by their own imaginations .
Getting to use the scissors in this age will help them indirectly have an eye -hand co-ordination. This in turn will help them get concentration too.
It's a win-win situation!!
---