HIGHLIGHTS
Six IAF officers,including the two pilots,were killed in a Mi-17 V5 helicopter crash.
A civilian was also reportedly killed in the crash.
Airports in Amritsar, Jammu, Srinagar and Leh shut for three months.
An IAF Mi-17 V5 helicopter crashed in Budgam district of Jammu and Kashmir on Wednesday,27 February, killing both its pilots and four others onboard besides a local resident.
According to officials, the helicopter crashed in an open field near Garend Kalaan village in Budgam around 10.05 am. Besides its pilots, four others onboard and a local resident died in the incident.
A portion of the craft exploded and reportedly hit a civilian, who died on the spot. It broke into two and caught fire immediately, local officials stated.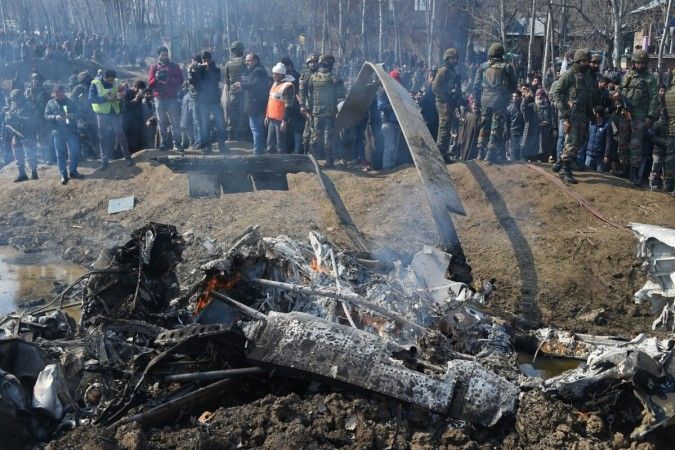 Ninad Mandavgane (32) of Nasik, was the first pilot who died in the crash on Wednesday morning. His daughter had turned two last week, Ninad's father Anil said in a statement.
He also stated that "I am a proud father as my son has laid down his life for the country. Ever since he joined IAF we were mentally prepared for any kind of eventuality,"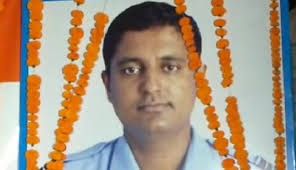 Pilot Siddharth Vashishtha (31),was the second IAF pilot who was also died in the crash on Wednesday morning. He was originally from Hameedpur village in Haryana's Ambala district.He was living with his grandmother, parents, wife and a two-year-old son.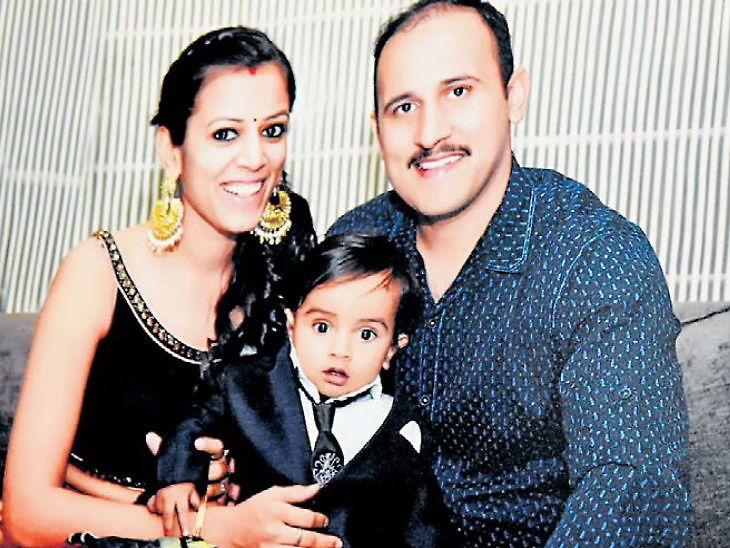 Another IAF officer who died in the crash was
Sergeant Vikrant Sehrawat
(32) of Bhadani village in Haryana's Jhajjar District. Sehrawat is survived by his aged parents, wife Suman Devi and two children - 4-year-old daughter and an 18-month-old son.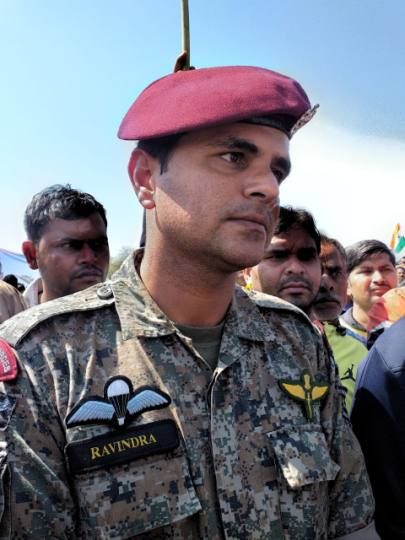 Also killed in the crash were corporals Pankaj Kumar of Mathura (27) and Deepak Pandey of Kanpur.The IAF officer Pankaj Kumar left behind his wife and a 15-month-old son.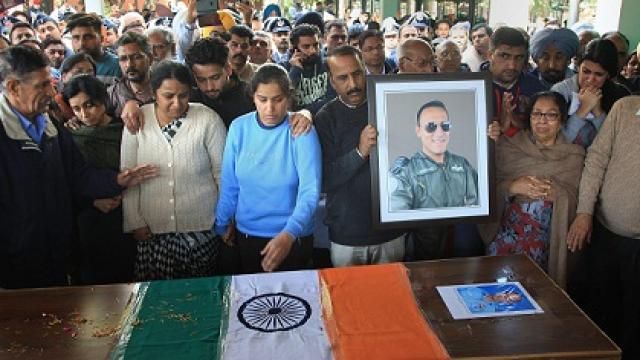 The crash is believed to be a consequence of technical failure, not enemy action.There has been no statement from the police as yet on the clashes at the spot of the accident.
An official said it took almost 6 hours to search through the debris and evacuate the bodies.