Chamba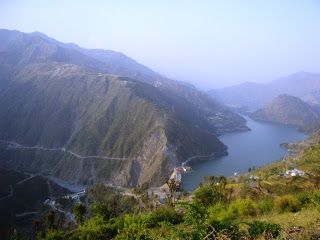 Distance-623 km north of Delhi
Journey time
By train: 8 hours + 3 hours Road
By road 14 hours
Location: In the Northwest corner of Himachal, 49 kilometres North East of Dalhousie.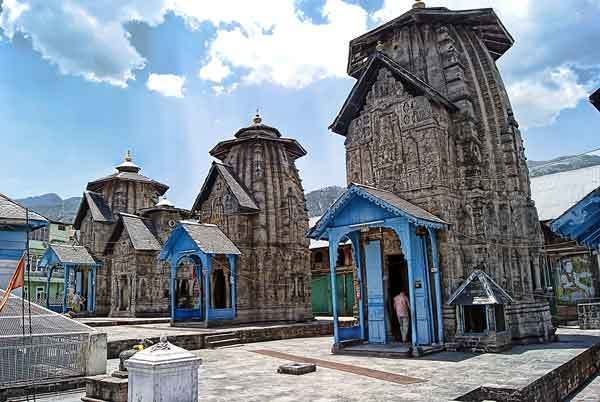 LAKSHMINARAYANTEMPLE.
This famous Rajput capital has numerous reasons which give you an incentive to visit.
Chambal Central Park is a beautiful strategic location point from where you can get an overview of the Lakshmi Narayan temple complex and the Akhand Chandi Palace to the left, and the Chamunda temple to the right. The Hari Raya Temple stands amidst the backdrop of the mountains with the Ravi river flowing gently.
The marketplace is filled with fascinating items ranging from miniature paintings, stone and metal statues and the famous Chamba chappals.
The hands folded in prayer!
Beautifully decorated temples have erotic panels on outer walls, which makes the Lakshmi Narayan temple stand out amongst others and is considered to be amongst one of the largest and the oldest temples.
The Gauri Shankar temple dates back to the 11th century and with the presence of iron grills and cloth pieces wrapped on, it becomes slightly difficult to figure out the sculpture.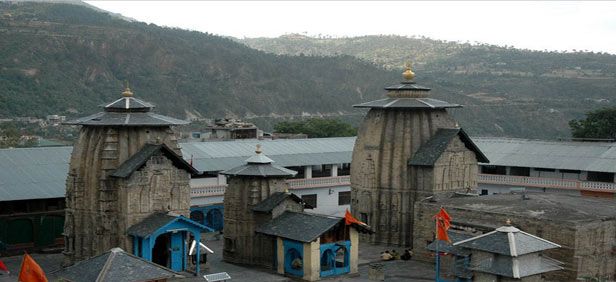 The Hari Raya Temple has a fascinating story to tell for this temple is dedicated to Lord Vishnu and an incident revolves around the theft of the statue in the early 1970 but it's subsequent recovering from the Bombay docks make it a miraculous episode.
The Chamunda Devi temple holds spiritual significance and is intricately carved for the roofs and Beams are atestimony to the fact.
The Rang Mahal is home to the local employment exchange vibrant Himachal tourism handicraft centre.
The very diverse and deep cultural value that Chamba holds, makes its way to the promotion of the local handicrafts.
Rang Mahal also contains traditionally woven shawls( in case you just want to gift it to someone) and they speak of weaving excellence.
If you are fascinated by the miniature painting, then head forward to the Chaugan market where you should find amichand Dheema who has beautiful intricate miniatures of Chamba, Kangra, Kasauli, and Rajasthan.
Around Chamba
Khajjiar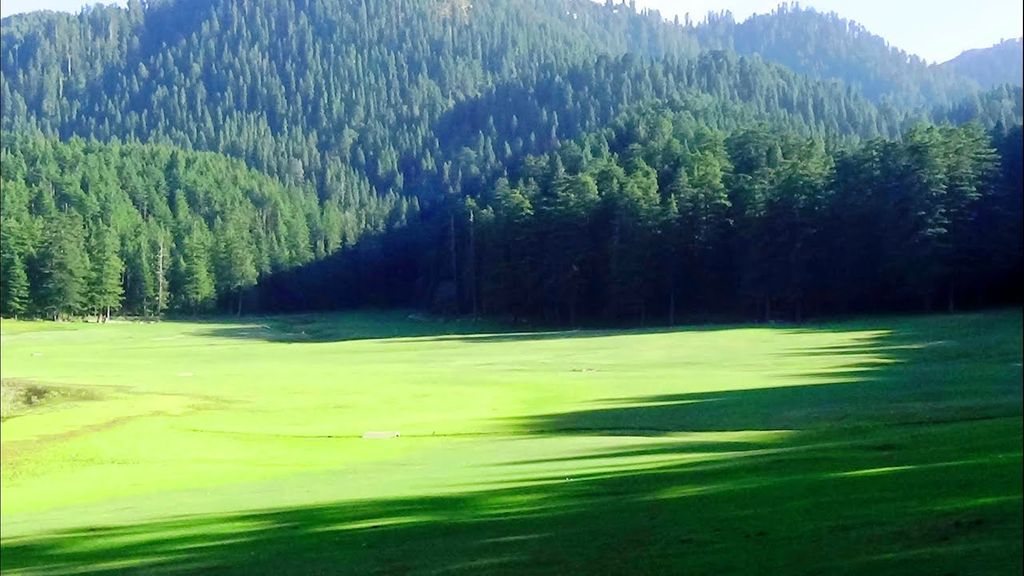 17 km from Chamba, this is a high altitude Alpine meadow with pine and coniferous forests gracing the occasion.
With lush green meadow, Khajjiar is a perfect picnic spot and the Adventure activities that take place over here surely deserves a dive into!
From zorbing, horse riding to paragliding you can definitely think to stay for half a day over here and with multiple restaurants opened up, it's going to be a delightful retreat.