"You are my sunshine in the darkest days,
my better half, my saving grace
You make me who I wanna be
You make it easy."
The bride said to her bride.
The grass is always greener when it is watered, irrespective of who waters it. Love is the same thing.
Love is for everyone regardless of gender, race, orientation, origin, disability and so on. You are going to get whom you love, when you have the tenacity to express and the will to celebrate it with joy. You are who you are, love whoever you want, and nobody can take it from you. You have to find your strength to survive in this cold world, even if it takes to love someone, someone of same gender. Our motto has always been "mistakes are delicious". But gays are not a mistakes. They are from the same species, we can't just differentiate them on the basis of they like?! It's important to make everyone feel loved.
Initially the solicitation of same sex relations was illegal. Parents of kids who are LGBTQ have different layers of worries, like 'what if my daughter goes out in the world, and gets beaten up just because she was holding hands with another woman?' I wish we lived in a world where it goes without saying that all those who are LGBTQ are safe and welcomed in all spaces, and hate stops against LGBTQ community, but we don't live in that world yet. And I will fiercely defend your right to be welcomed, safe, and wanted everywhere.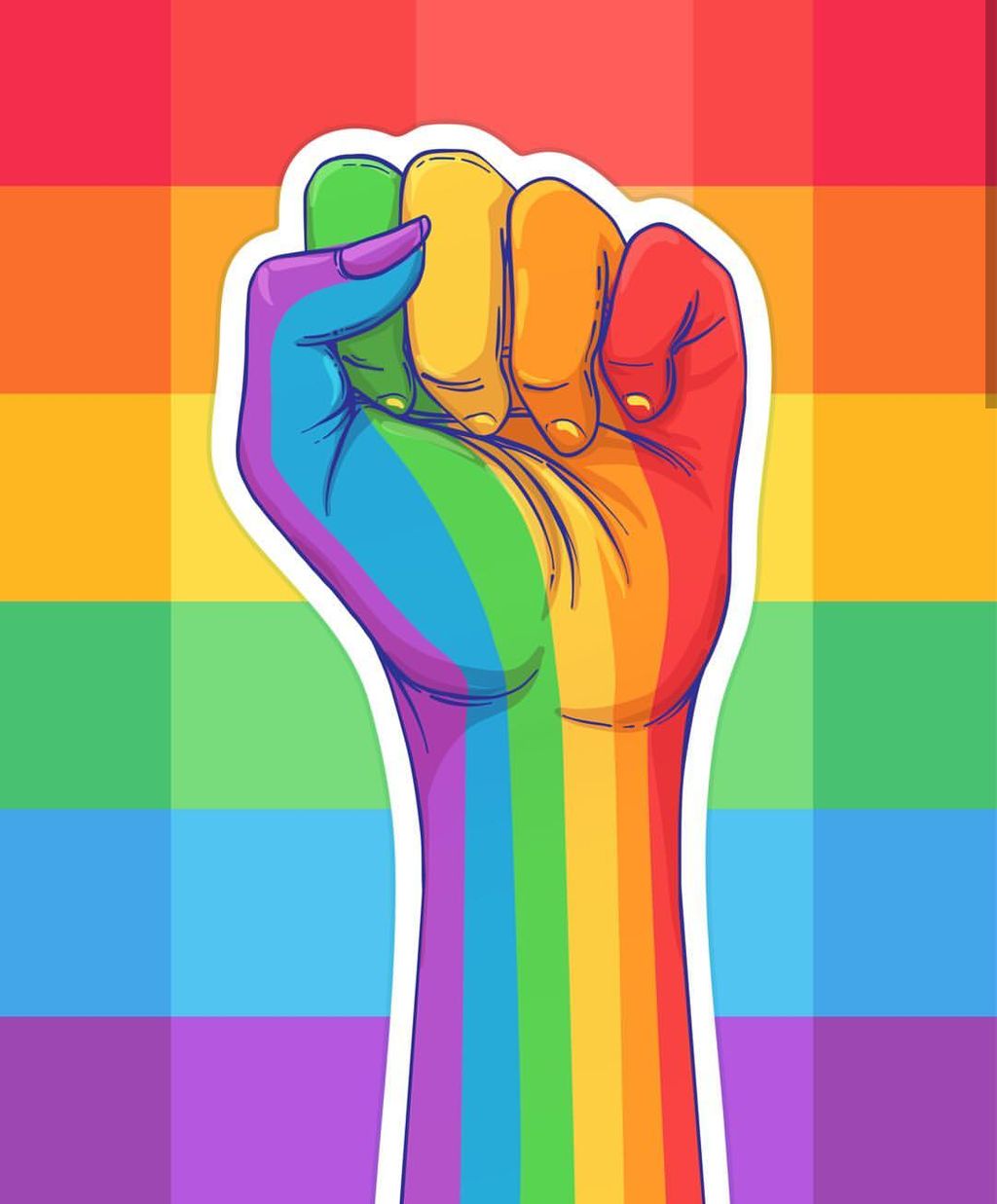 On 6 September 2018, the Court ruled unanimously in Navtej Singh Johar v. Union of India that Section 377 was unconstitutional "in so far as it criminalises consensual sexual conduct between adults of the same sex".
Communication binds us together, then why should we impose our beliefs on what is 'right' and what is 'wrong'.
Pride month isn't a matter of being prideful, but a matter of being proud of who you truly are, embracing and loving one another. With the aim of living life fully without any fear.
50 years ago, brave queer fighters stood up, and said 'enough is enough- we have the right to exist. We're deserving of love.' So here's to the heroes, who fought until every individual has the freedom to love, identify and self expression. The darkness of this world has been replaced by love and light.
Go forth and love each other!
Love is beautiful. You are beautiful.
Happy Pride!