If you happen to be a pasta lover but often get confused between the myriad varieties of sauces out there, then this article will come quite handy to you. Pastas are an essential part of the Italian cuisine. They tastethe best when paired with different types of sauces as they add flavour and aroma to the final dish. Almost all the sauces are quite different from each other in terms of colour, taste and texture. This article will help you out in understanding these sauces a little better so that you can order your favorite pastas without any confusion.
1. MARINARA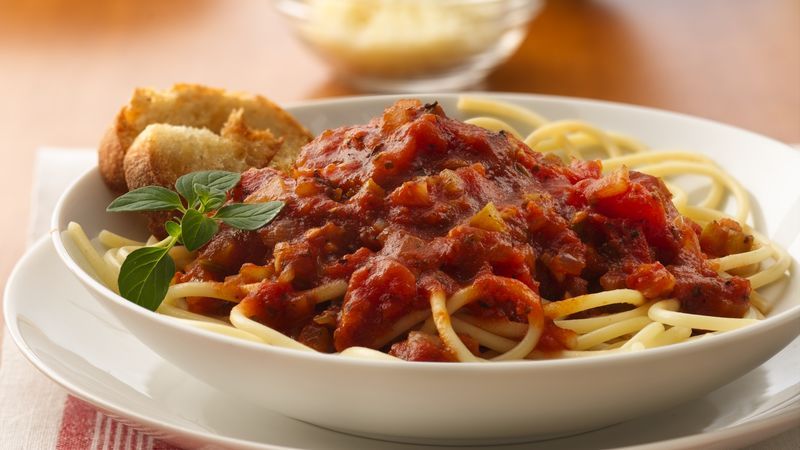 Marinara sauce is a tomato sauce, usually made with tomatoes, garlic, herbs, and onions. Its many variations can include the addition of capers, olives, spices, and a dash of wine. This sauce is widely used in Italian-American cuisine, which has diverged from its Old World origins.
2. ARRABBIATA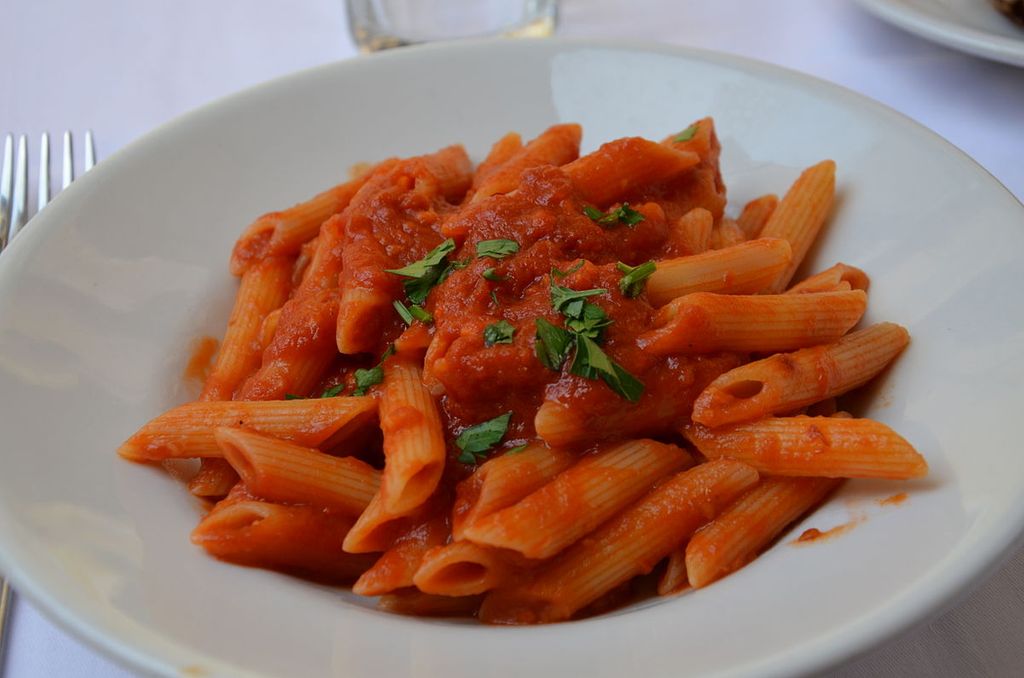 Arrabbiata sauce, or Sugo all'arrabbiata in Italian, is a spicy sauce for pasta made from garlic, tomatoes, and dried red chili peppers cooked in olive oil. The sauce originates from the Lazio region, around Rome.
3. ALFREDO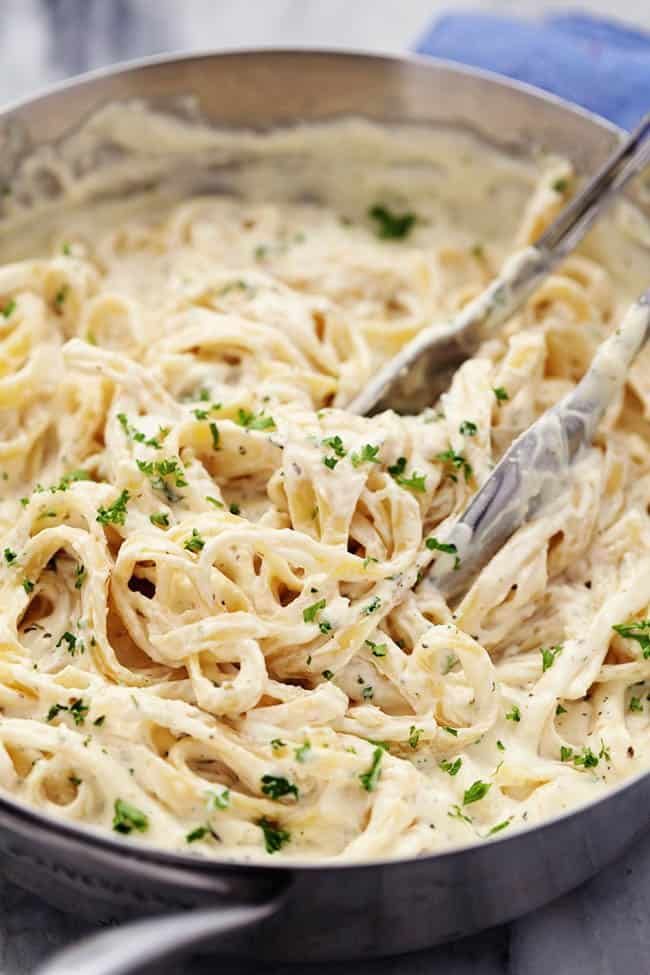 Alfredo, combined hotfettuccinewith a sauce made ofbutter, heavy cream, andParmesan cheese, with generous grindings of pepper to help add spark to all that richness.
4. PESTO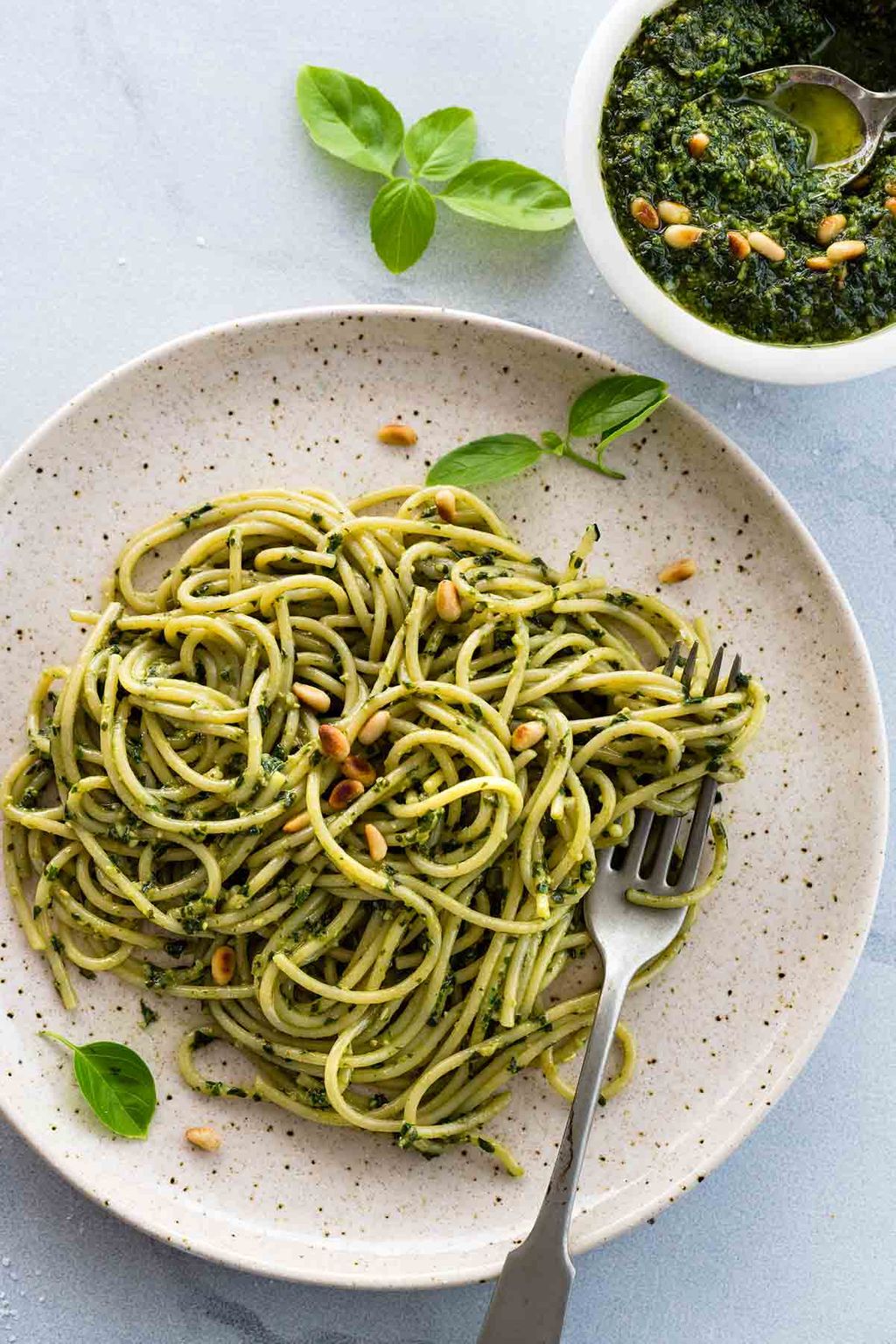 Pesto, or to refer to the original dish Pesto alla genovese, is a sauce originating in Genoa, the capital city of Liguria, Italy. It traditionally consists of crushed garlic, European pine nuts, coarse salt, basil leaves, hard cheese such as Parmigiano-Reggiano or Pecorino Sardo, all blended with olive oil.
5. BOLOGNESE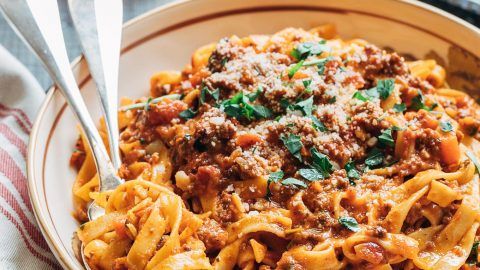 Bolognese sauce is a meat-based sauce originating from Bologna, Italy, hence the name. In Italian cuisine, it is customarily used to dress Tagliatelle al ragù and to prepare Lasagne alla bolognese.
Now we know all red sauces are not Arrabbiata!
Gustoso!