Hachiko; A Dog's Tale is a 2009 English movie based on the true story of a Japanese dog named Hachiko who later turned out to be a kind of legend. The movie sure does make any person cry with its immense influence. And at times the movie gives a completely different perspective of the world by showing the world through the eyes of this adorable dog.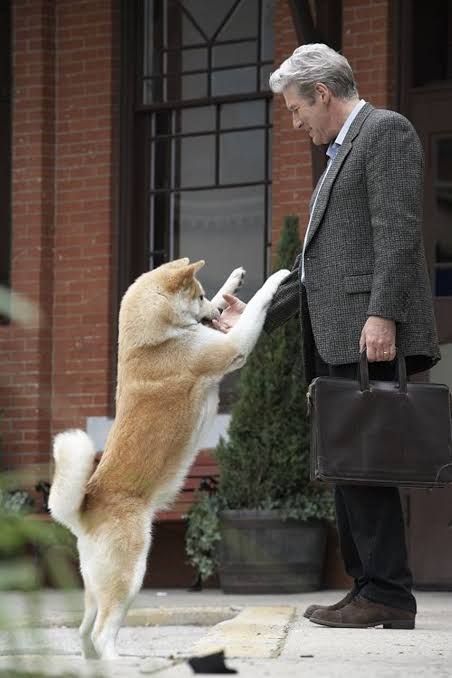 The story is set in Tokyo, where a professor gets a dog from a railway station and from there on, Hachiko the dog has been the constant partner of this professor. Things move very smoothly in the movie showing a calm a peaceful life. The dog follows the professor till the railway station in the morning and waits for him there at evening, they meet each other and are joined to happiness.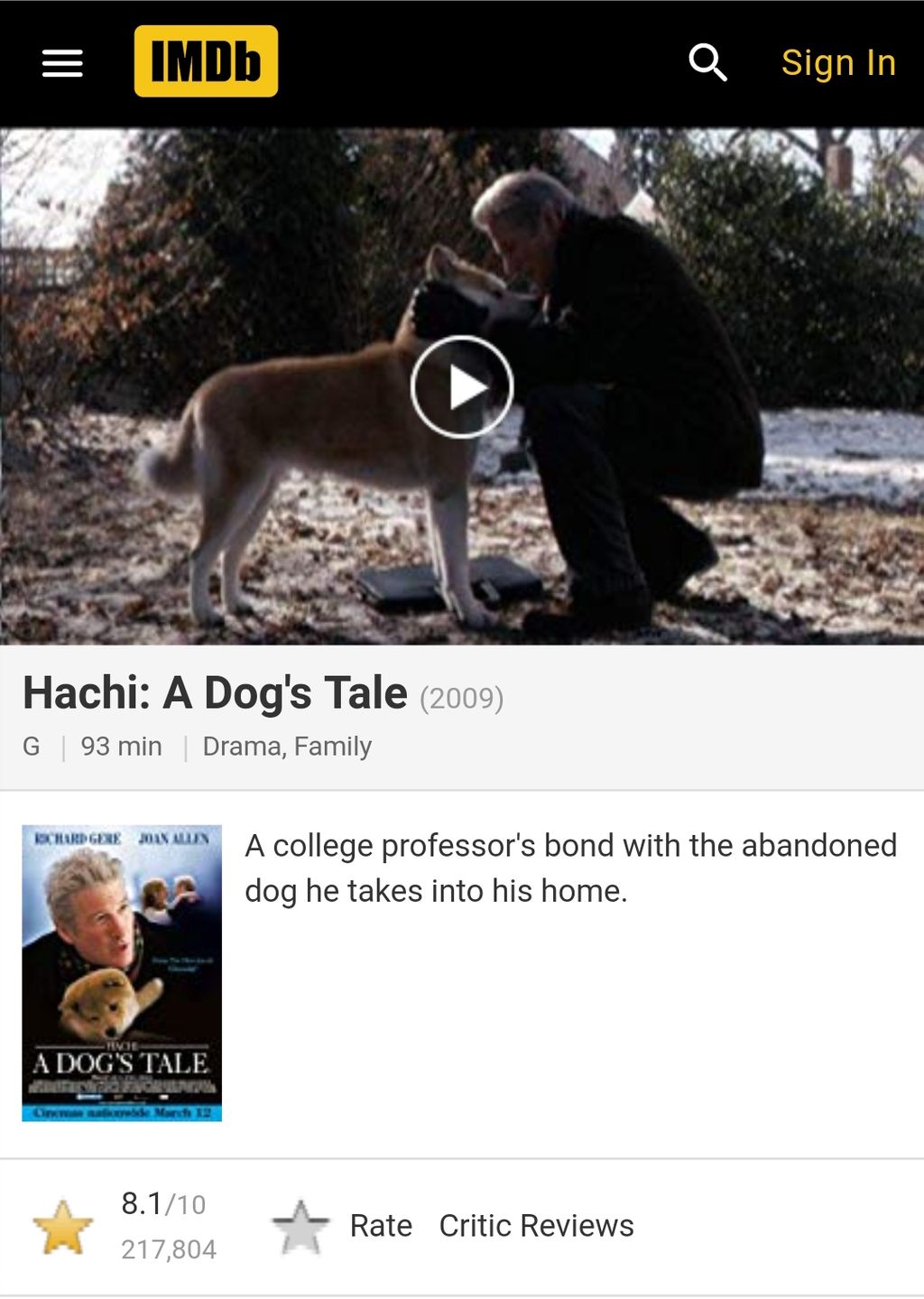 Everything was happy and subtle until one day, the professor dies at his college. Hachiko, not knowing this goes to the railway station at the evening to recieve his master. But as we all know, master did not return, he would not return ever again. But Hachiko couldn't ever understand that, he waited, waited an eternity, waited till he could wait no moren till he was dead. He was instilled into the hearts of people of that town, mostly people around the railway station. For them, he did not die, he was the perfect example of neverending love of an animal. So they decided to place him permanently at that exact spot where he waited for years. They erected Hachiko's statue as a reminder of the unconditional love, man's best friend spreads.
The movie ends by filling tears in everyone's eyes and a mixture of feelings of emptiness, sadness and a happiness knowing that now, he is with his master after all. A must watch movie for movie lovers, animal lovers and anyone who needs their heart to be filled. Just in case you were wondering how to spend this beautiful weekend, fill your heart with Hachiko. Know how best is man's best friend.