As we all know that Bengal is famous for numerous delicacies as but when it comes to desserts they surely deals in the finest ones .To taste the well known sweets of Bengal it necessary to wander in the streets of Chandni Chowk . In the too much crowded streets of Chandni Chowk there is a small and peaceful shopknown for its sweets delicacies named as "AnnapurnaBhandar." Now a days this shop is also known for the super delicacies such as kachori sabzi or chaat.
In 1920 Late Mr. Mohinimohan Mukherjee resides to delhi as a railway employee but unfortunately he loses his leg in an accident in the following year. After accident he is unable to continue his job in railway,then he decieded open a small tea stall in Delhi in the year 1922 to spread the taste of Bengali sweet in Delhi with in 7 years it gets popularity and the final version of shop is ready in the main market.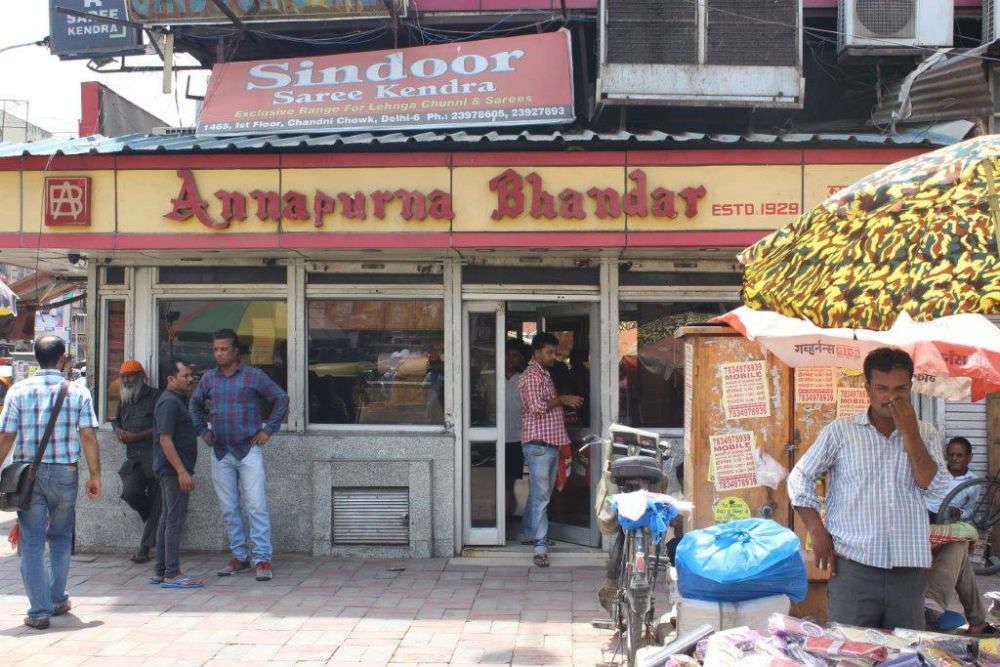 The shop has similar interior as a railway coach in order to win the competrtion with other shops the interior is changed according to present time. The shop Annarpurna Bhandar today is own by the third generation of Mukherjee family and still has highest degree of population.
The shop offers a wide range of menu right from traditional spongy rasgulla to less known sweets likekadambari.The mishit doi of this dhop is the finest as it contain lesser amount of sugar. All the seets here is made up of cow milk and prepared fresh every day. As holding this much popularity of the shop, Mr. Mukherjee is still uncertain about future of the shop. Nowadays, this shop also deals in the snacks like chaat or golgappe and many more.
You can reach to this shop easily by left the metro at Chandni Chowk and take exit from gate no. 1 it approx. 10-15 minutes difference from the shop. Because the all of the uncertainities I believe tht this shop will provide the taste of delicaciesin future also.