Making a correct decision is very hard. Eventually when you and your family have different opinion. The ability to decide and choose wisely is often a matter of how the problem was possed. Though we try to be as logical as possible but end up taking a illogical decision.
The eagerness of a person with an impatient nature would often lead him to jump into a very quick decision. A person with high degree of emotion tends to take a decision quickly. But if you are a type of person who care for other would take a long time to take any decision. While gathering and evaluating the information people fail to realize how biased they are.
Sumtimes our emotions are heavy on us like fear, anger, envy and these aspect can cause you to loose better judgement and leads to a counterproductive decision.

WAYS TO MAKE A CORRECT DECISION-:
You can endlessly re-analyze and think over what you have decide. Make it real, write it down on a paper. When you are ready with the decision your brain will automatically start accepting the things.
Your brain is the ost powerful computer in existance. Its difficult to hold more than 5 different busses of thoughts in youe mind at once. Write down every option you have with your decision and spent quality time on each one.
Our memory isn't as good as we think and hence we don't remember what we last had in dinner. Use youe history and past experiances to make a correct decision. Go slow and be critical what you recall- Always remember your wins vs your misses.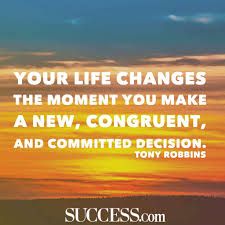 Every one make mistakes. They teach you much more than your sucess. Take as many wrong decision but learn from them, life is like a river just flow with it.
EVERY CORRECT DECISION IS WRONG WHEN ITS TOO LATE