The 1970s and the 1980s are often considered to be the Golden Age of Kannada Cinema. It was also the period that witnessed the birth of alternate cinema or parallel cinema in sandalwood.
As we all know Avengers: Endgame will be released in a few days. So this article is for all those Marvel fans and also KFI fans. There is a combination of Avengers and KFI in the 1970s.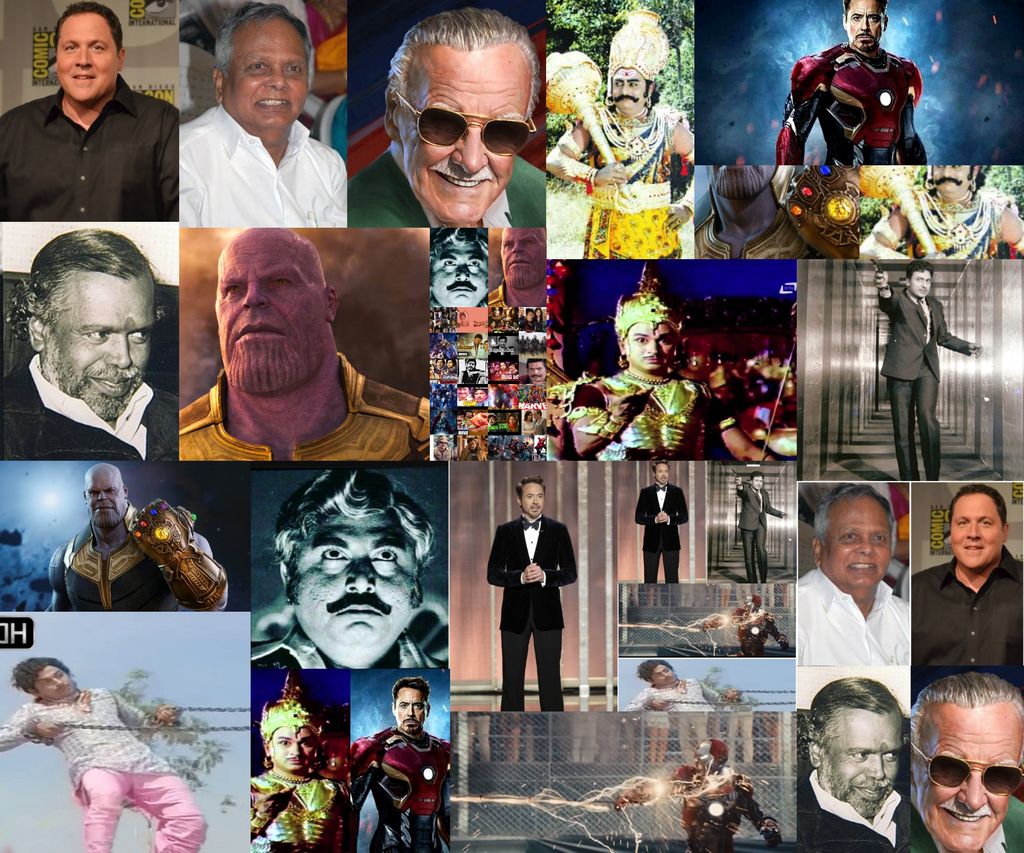 Following are the major heroes who just guarded the kannda cinema industry for 20 years and also made the whole Indian cinema to turn back towards sandalwood.
1.Rajkumar V/S Vajramuni
One was the Iron Man and another was the Thanos of the Golden Era.
Rajkumar, widely acclaimed as one of the finest actors in the history of Indian cinema, he is considered a cultural icon and holds a matinee idol status in the Kannada diaspora. He gave many blockbuster movies in the 1970s and '80s.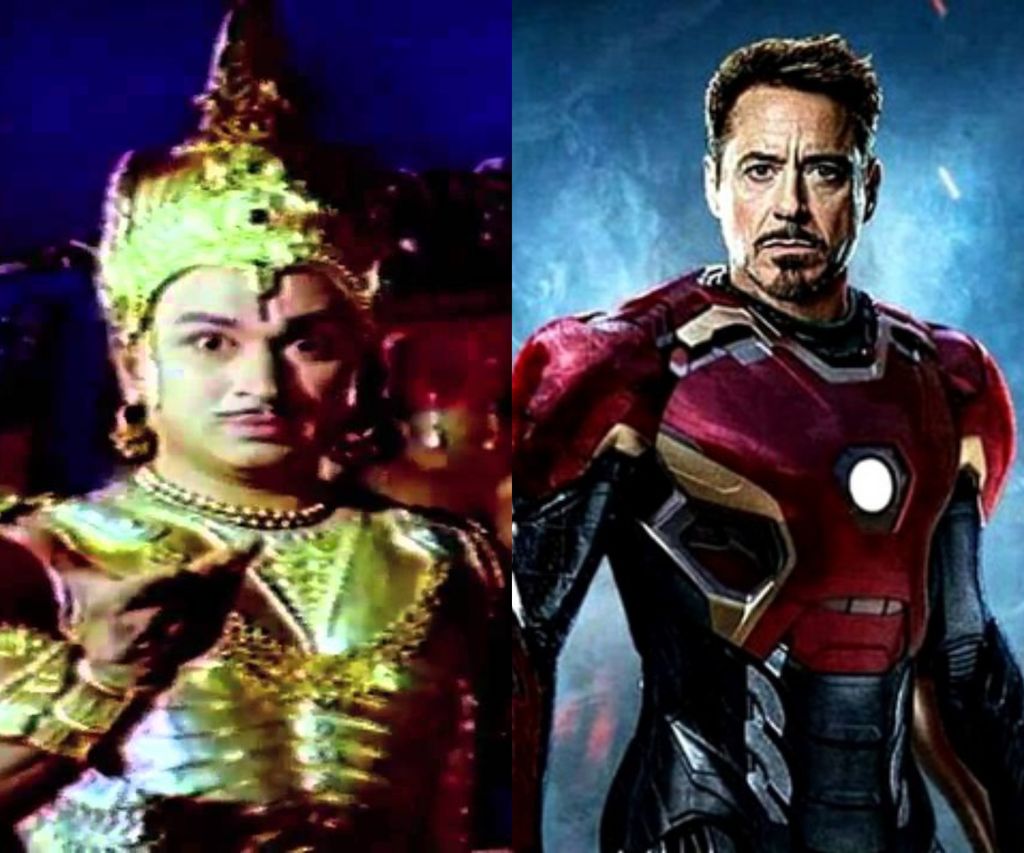 Rajkumar started the golden era by his super hit movies, Sampathige Savaal, Gandhada Gudi, Kasturi Nivasa, Babruvahana, Kavirathna Kalidasa, Bangaarada Manushya, Mayura, Bhakta Prahlada, Chalisuva Modagalu, Hosa belaku, Jeevana Chaitra, Sanaadi Appanna many more all these picture were super hit in box office collections.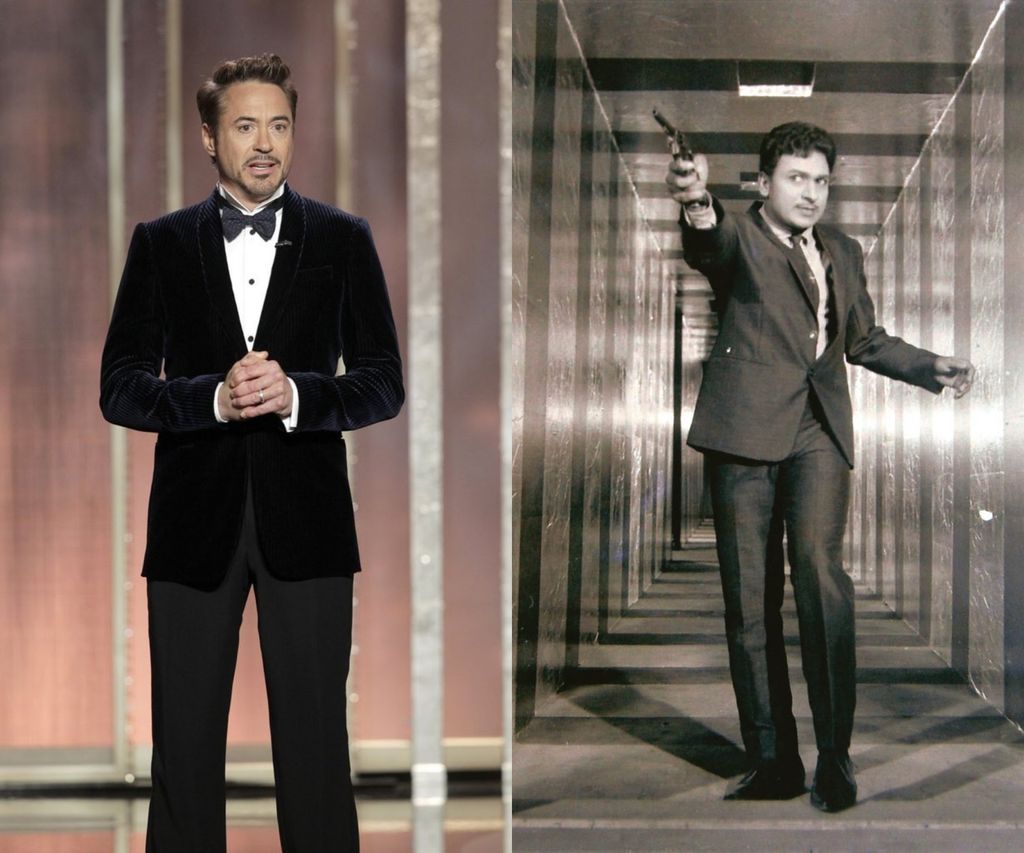 Personally, I feel Rajkumar is an Iron Man to the KFI. Wait! now we have an Iron Man, we need Thanos. Every child of 90s would blindly say the name for Thanos character is "Vajramuni".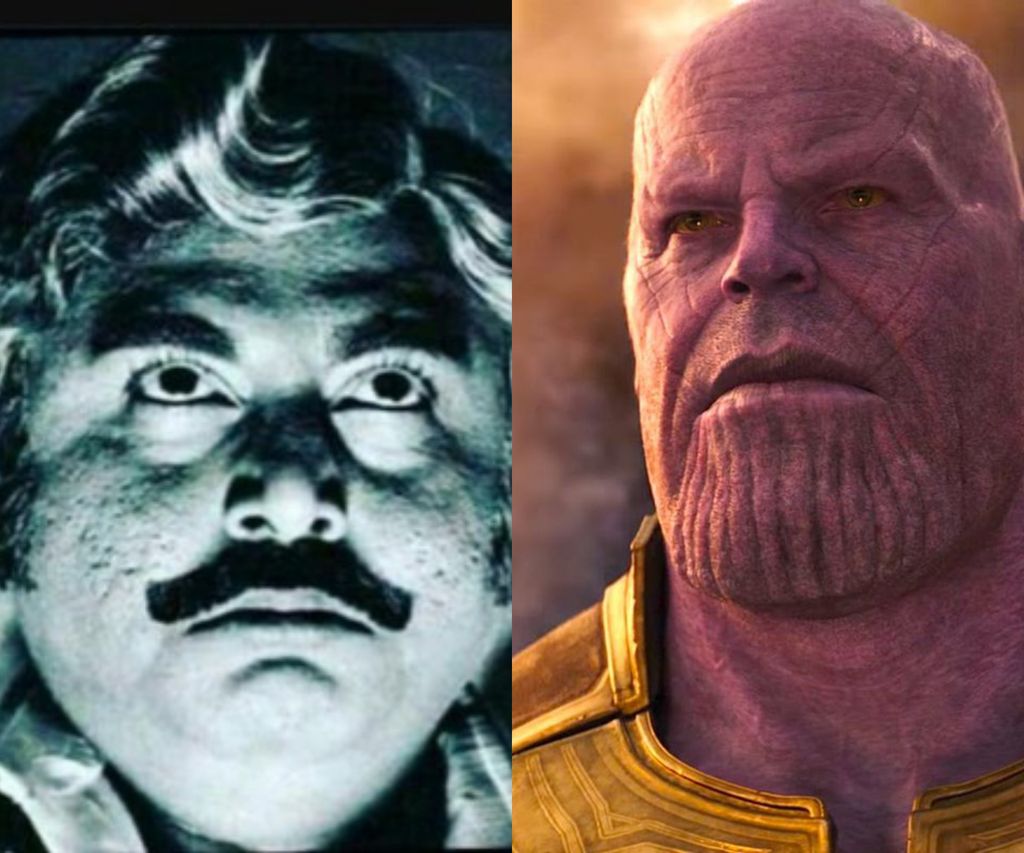 Sadananda Sagar, better known by his stage name Vajramuni, was an Indian actor who appeared in Kannada films. He portrayed negative characters during most of his career, he came to be known for his "thundering voice & sterling performance".
As I said before he is a Thanos of KFI in the 1970s so was obviously against to Iron Man. He played many negative roles in Rajkumar movies starting of the golden era, Sipayi Ramu, Nyayave Devaru, Bangarada Manushya, Mooroovare Vajragalu, Sampathige Savaal, BhaktaKumbara, Mayura, Babruvahana, Shankar Guru many more. He was even Thanos to many other superheroes of KFI at the times of the 70s and 80s.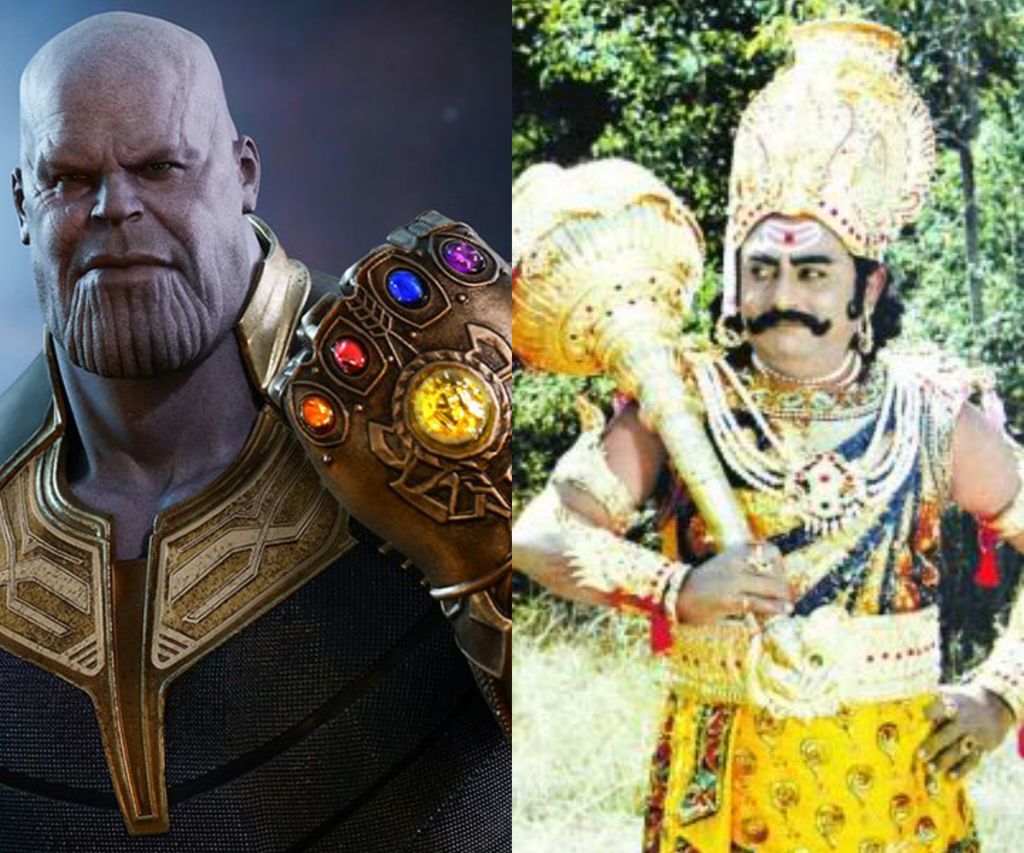 2. Puttanna Kanagal & Siddalingaiah.
Both are Stan Lee and Jon Favreau of Sandalwood.
S.R.Puttanna Kanagal, friendly called the 'Chitra Brahma'(God of films, Kannada) was an Indian filmmaker and is considered as one of the Indian cinemas greatest filmmakers. He started his career in Kannada by Belli Moda in 1966, Mallammana Pavada featuring Dr. Rajkumar, Kappu Bilupu, Gejje Pooje, Sakshatkara.
In 1974 Kanagal directed Hindi film Zehreela Insaan starring Rishi Kapoor and Neetu Singh. Ranaganayaki, Manasa Sarovara, and his last directional film Masanada Hoovu.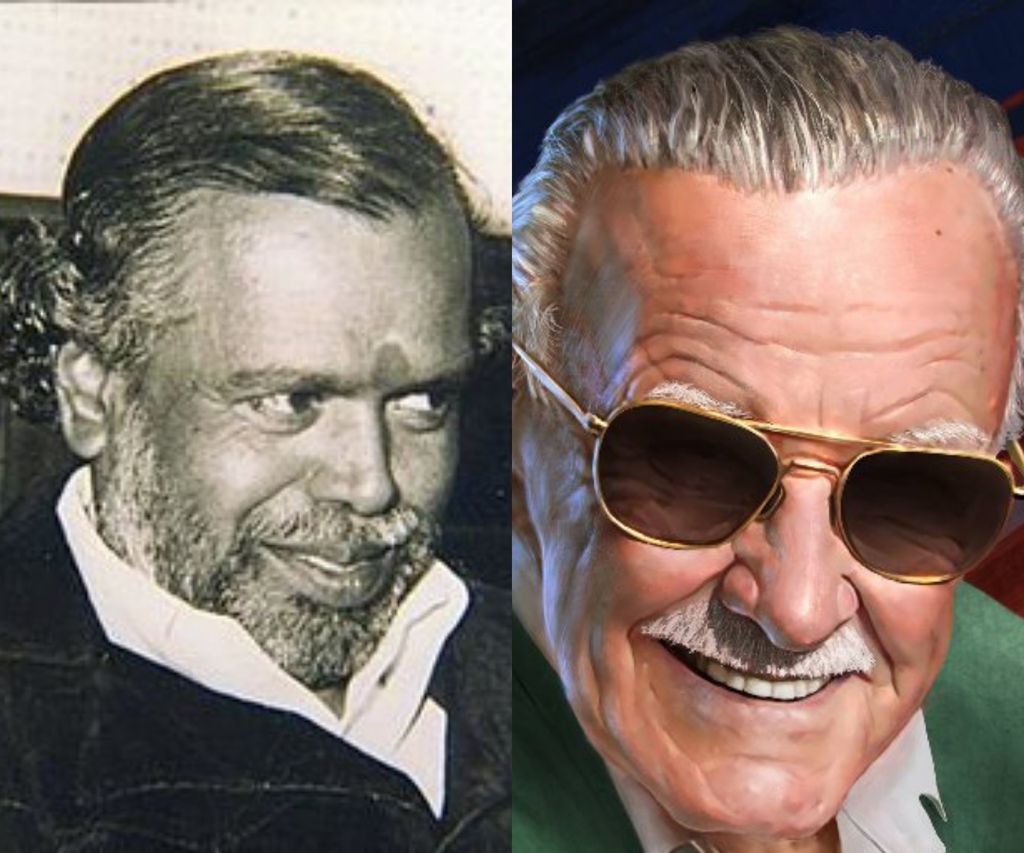 As Stanlee created the numerous popular fictional characters, including superheroes Spider-Man, the X-Men, Iron Man, Thor, the Hulk, the fantastic four, Black Panther, Dare Devil, Doctor Strange, Scarlet Witch, and Ant-Man. Likewise, Puttanna is a Stanlee of Sandalwood. He also provided a platform for many actors and actresses such as Kalpana, Aarathi, Leelavathi, Jayanthi, Padma Vasanthi, Srinath, Rajinikanth, Vishnuvardhan, Ambarish, Jai Jagadish, Chandra Shekar, Gangadhar, Shivaram, Vajramuni, Sridhar, Ramakrishna, and Aparna.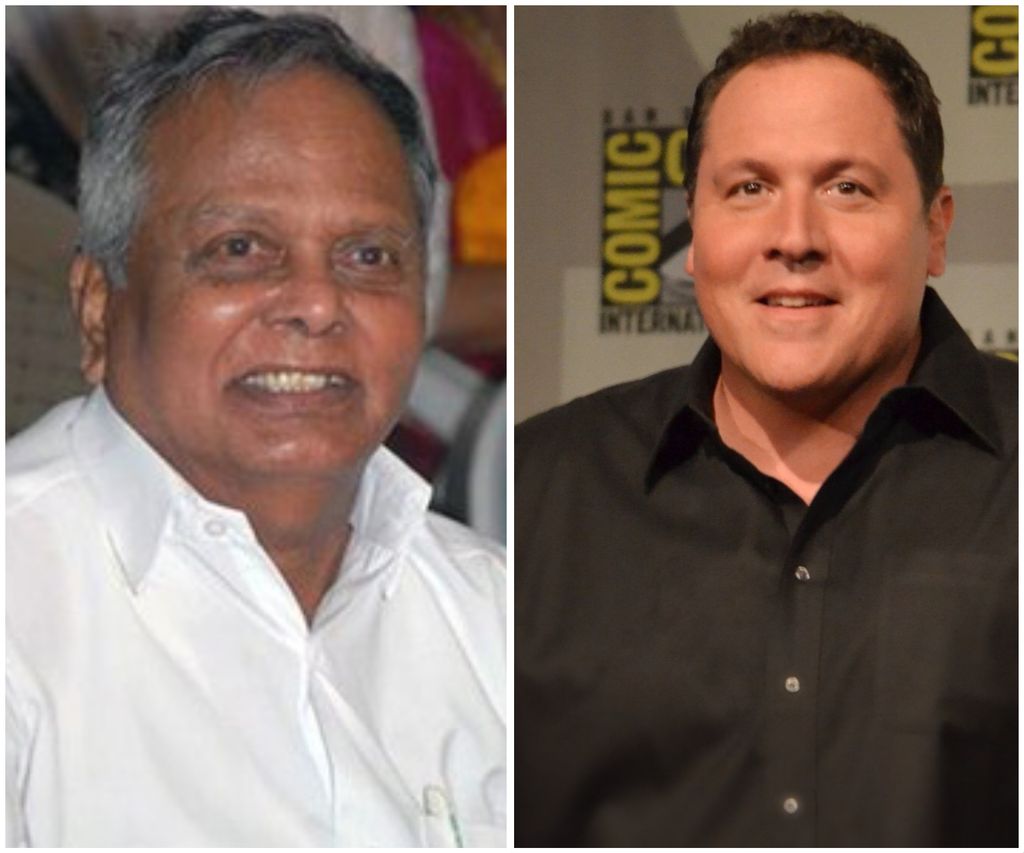 Siddalingaiah was an Indian film director and writer in the Kannada film industry. He made his directorial debut in 1969 with Mayor Muthanna, Bangaarada Manushya, Bhootayyana Maga Ayyu, Bhoolokadali Yamaraja many more.
Likewise, Jon Favreau(television sitcom F.R.I.E.N.D.S; fans would know Jon portrayed Pete Becker- Monica Geller's millionaire boyfriend ; 0)
As we all know there are some exceptional directors who directed Marvelmovies but my personal favorite is Jon Favreau who directed the first film in the series, Iron Man(2008) then he did Iron Man 2 and served as an executive producer on The Avengers, Iron Man 3, Avengers: Age of Ultron, Avengers:Infinity War and Avengers: Endgame(2019).
This is the first part of the guardians of sandalwood.