JAIPUR – THE PINK CITY
Jaipur the major tourist destination in India, is also known as the pink city due to the dominant colour scheme of it's buildings. Located at 248 kms from Delhi , Jaipur is the capital and the largest city of Rajasthan. It was founded in 1727 by Jai Singh II , the ruler of Amer after whom the city was named. The city was planned as per the Indian Vasthu Shastra. Jaipur is a part of the Golden triangle tourist circuit which includes Delhi, Agra and Jaipur. The royal city is home to many grand palaces, forts, markets and gardens. Various magnificient edifices enhance the beauty of Jaipur. The forts of Jaipur like Hawa Mahal, City Palace,Jaigarh Fort ,Jal Mahal, Rambagh Palace,Nahargarh Fort, and Amber Fort are world famous. The structures are built with rare pink painted sand stone giving the city ,the name Pink City.The must to watch monuments include
HAWA MAHAL
The palace was built in 1798 by Maharaja Sawai Pratap Singh and is designedby the great architect Lal Chand Ustad. The architecture depicts Lord Krishna's crown.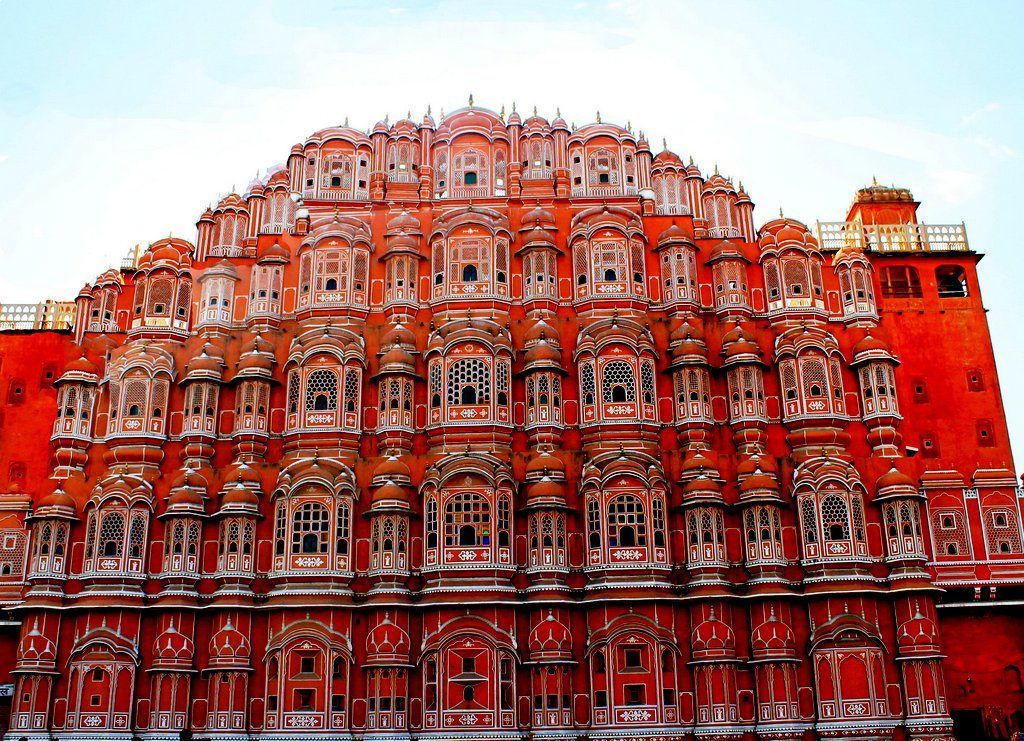 Popularly known as Palace of Winds or Palace of Breeze,the five storied palace resembles a honey comb of a beehive. 953 windows called Charkhas intricately designed with lattice work is the main point of attraction here. The Mahal has a tinge of pink and red sandstone which shows great amalgamation work with a blend of Rajput artistic skills and Mughal architecture.
AMBER FORT
Amber fort or Amer fort as it is known is situated in Amer ,11 km away fromJaipur. Built by Raja Man Singh 1,this historical fort is one of the most popular attractions of the tourists here. Amber fort is divided into four parts and each of them had a separate entrance.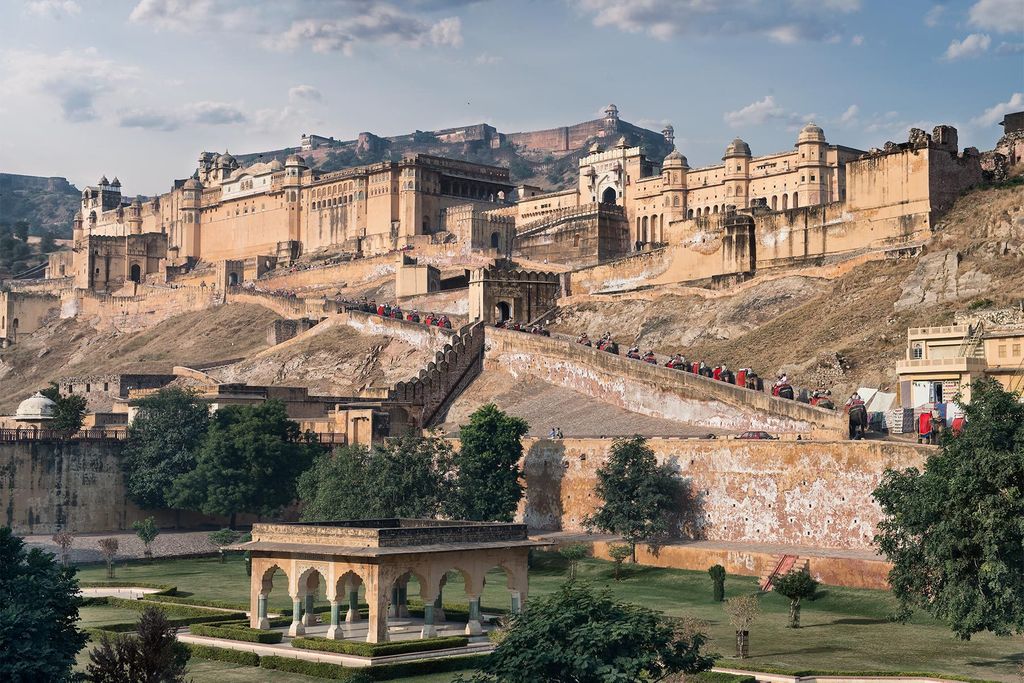 Amber fort is the right face of legacy with it's awesome architechture,red and white colouring ,sprawling garden around and the beautiful lake.
NAHARGARH FORT
Nahargarhfort was constructed during the reign of Maharaja Jai Singh in 1734, and was later expanded in 1868. Nahargarh means the adobe of tigers and this fort acted as a formidable barrier ,defendingJaipur against the enemies.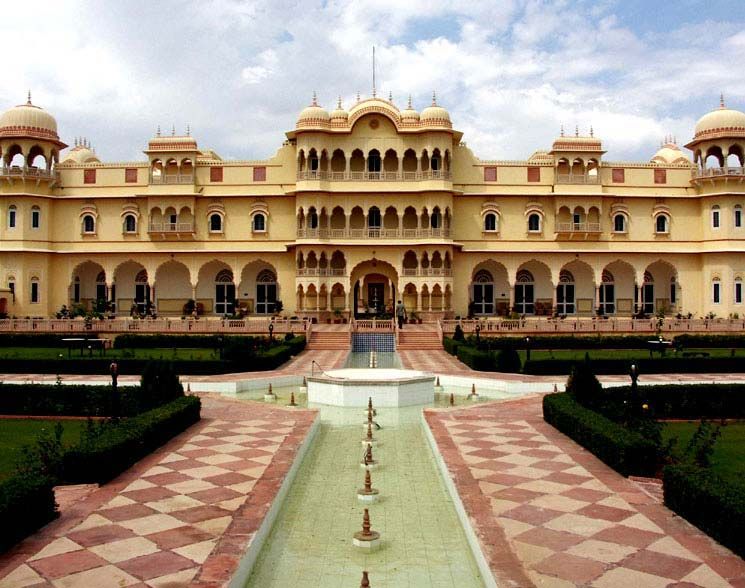 The fort was connected by its extended wall to Jaipur fortwhich achieved manifold advantages like integrateddefenseand connectivity.
JAL MAHAL
Jal Mahal was constructed by Maharaja Jai Singh II of Amber.Standing in the middle of Man –Sarovar lake, Jal Mahal is a beautiful structurewhich was built in the 18th century.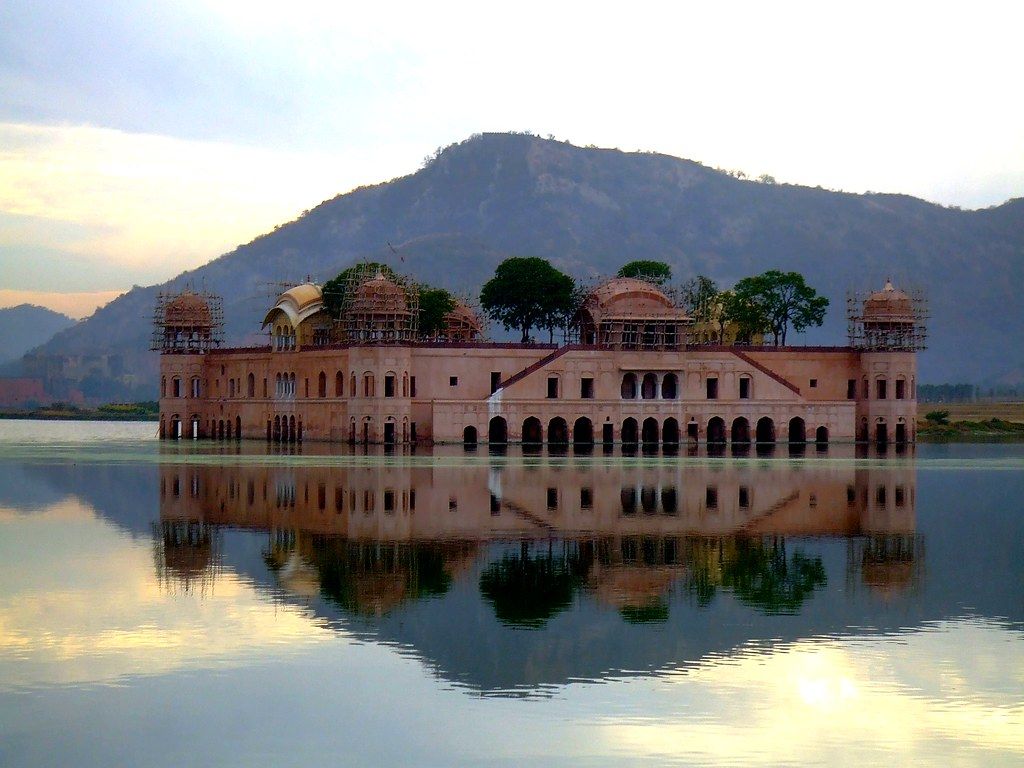 The palace appears to float on the waters of the lake and hence the name Jal Mahal.Make a visit to this royal city of palaces,at least once in your life time and feel like a king or queen yourself.