International women's day is celebrated on 8 March every year. Women's day was organized by Socialist party of America on 28 february 1909. From then, International socialist women conference suggested a Women's Day be held annualy. Somewhere, this day is celebrated as a day of protest while in some countries it is a day of pride, celebration and a public holiday to celebrate women rights. Countries like Afghanisthan, Belarus, Cambodia, China, Cuba, Georgia celebrate Women's Day as an official public holiday. Also, men are supposed to give their wives, daughters, mothers some flowers or small gifts to celebrate women honor and feminine beauty.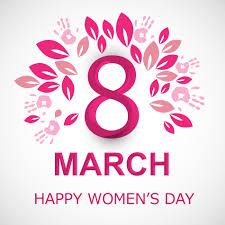 The theme for Women's Day 2019 is 'think equal, build strong, innovate for change'. This is to rebel against the narror mindset of society, to advance the gender equality and to bring women empowerment in the society. The official colour of Women's Day is purple, founded centuries ago by some women in the New York. We hope to see the current iteration of the day with great enthusiasm, fighting against all the odds and celebrate all the political achivements of women.
Now, lets talk about the word woman. She is a mother, a daughter, a wife, a girlfriend, a friend and a collegue whose efforts and selfless love can never be pay off. She has a heart pondered with power and love who can never give up easily when it comes to her family. She is the one who can sacrifice everything to make others happy. She is powerful enough to make others feel strong. Her endless love, wisdom and power makes her a bright star, never losing its shine and charm. She is the woman she is whether good, brave or more than good. Never expect her to be the woman she could, would or should be.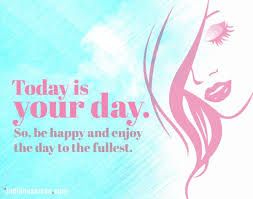 Because she is woman, society will force upon their ideas and thinking on her, tell her how to dress, how to behave, laugh, smile, cry, whom she should meet and where she can go. These set of rules and ideology reagrding women, built up by the society is ridiculous. Women should be allowed to make their own choices, choose their own path and given freedom to make their own decisions. Remember, women have always been the large reservoir of talent and the most beautiful thing created by god in this world. She knows whats best for her and can wisely use her brains in favour of her own life. Society does not need to lay and decide the better options for them.
I would like to dedicate this short self composed poem to all the women-
You are rain in the days of drought,
You make yourself and others so proud.
You carry the capacity to overcome the odds of world
You go, you go, my girl.
Dont stop, dream high, sky is the limit,
Its your life, your wish, keep up the spirit.
You are more than a precious gem
You go, you go, my girl.
You make life worth living,
Thank you for all the selfless givings.
You deserve all the hearts and pearls
You go, you go, my girl.