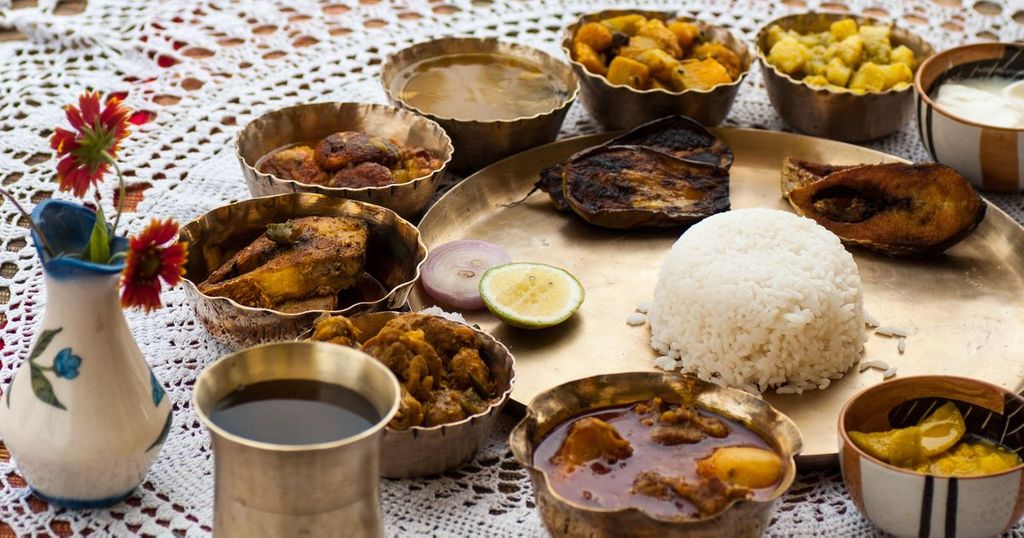 West Bengal is a state of the India, which is full of wonders, joy and culture. Even we should not forget that the cuisine of Bengal is as rich as the state itself. The flavors are derived from the rule of Nawabs- subtle and fiery. West Bengal is famous for its deadliest combo maach and bhaat (rice and fish). These are the staple diet in every bong families and this two share an irrevocable bond. Probably this is why a Bengali is termed as a "Maachhe- bhaate bangali". The state is surrounded by countless number of rivers which leads to a major attraction of the popular fishes -rohu, papda and fish. West Bengal also cultivates sea animals like crab, shrimp and prawn. These are the sweet water fishes. One can taste forty different species of fish in West Bengal. We found the much loved delicacy in hilsa. The uniqueness in the taste, the silvery appeal, and the tenderness of the flesh makes the fish queen of all fishes. If we talk about hilsa it holds a good cultural position among the Bengali families. A pair of hilsa fish is considered as lucky and is brought together in many auspicious occasions. Now if we come to the vegetarians' platter, one will be delighted to have tubers, gourds and roots. What dominates the Bengali vegetarian menu is the serving of plantains, potatoes, water lilies, brinjal and beans.
What makes Bengali cuisine unique is its blend of spicy and sweet flavours. The perfect balance between the main ingredients and the seasonings plays an important role. Even the simplest gets an exquisite taste on adding a small pinch of panch phoron. It includes a combination of five spices – cumin, nigella, fenugreek, aniseed, and mustard seed.
What make Bengali curries apart from all other dishes are the distinctive flavors of mustard oil, poppy seeds, and turmeric. The sweet under toning of warm spices like cinnamon, cardamom, nutmeg and mace impart. The food habits, tastes and preferences of Bengalis differ from districts to districts though the basic course remains the same. The Bengali dish is followed by a multi course tradition with where food is served course wise in a particular format. This system is quite similar to à la russe style of French cuisine. Here is a simplified system of a Bengali serving system which has been followed since ages. Firstlu Shukto is served followed by Shakk, Dal and a variety of vegetables presented in a various way of curries coming to fish/egg/meat, chutney and ends with desserts like curd popularly known as Misti Doi and sweets namely Rosogolla and Sandesh. I suggest all of you to try all these Bengali cuisine at least once in your lifetime, specially while you are visiting West Bengal. You will just fall in love with them.