Can you imagine an Indian thali without any kind of bread?In the past few articles, we read about pizzas, buns,bruschetta, bagels, baguettes,foccacia,tortilla etc, and we know that your own country has several interesting bread types made in such amazingly creative manner that they act as wonderful accompaniments to any side dish they are served with.
Here is a list of 10 Indian breads that we love.
1. Roti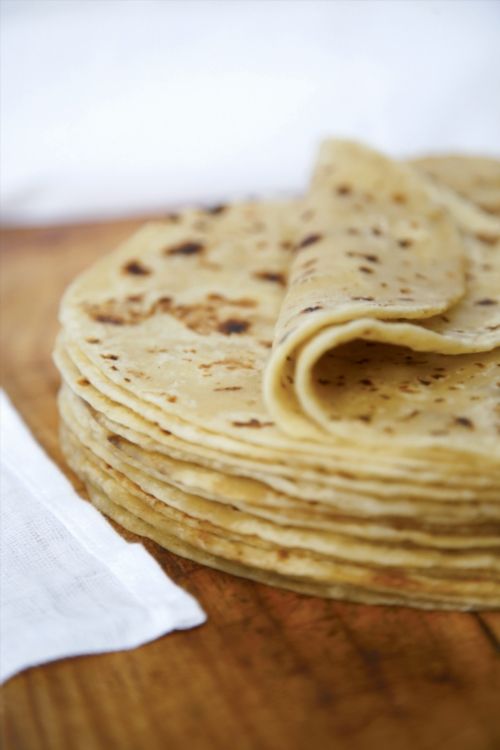 Roti is a round flatbread native to the Indian subcontinent made from stoneground wholemeal flour, traditionally known as atta, and water that is combined into a dough. Roti is consumed in India, Pakistan, Nepal, Sri Lanka, Indonesia, Singapore, Maldives, Thailand, Malaysia and Bangladesh.
2. Poori or Puri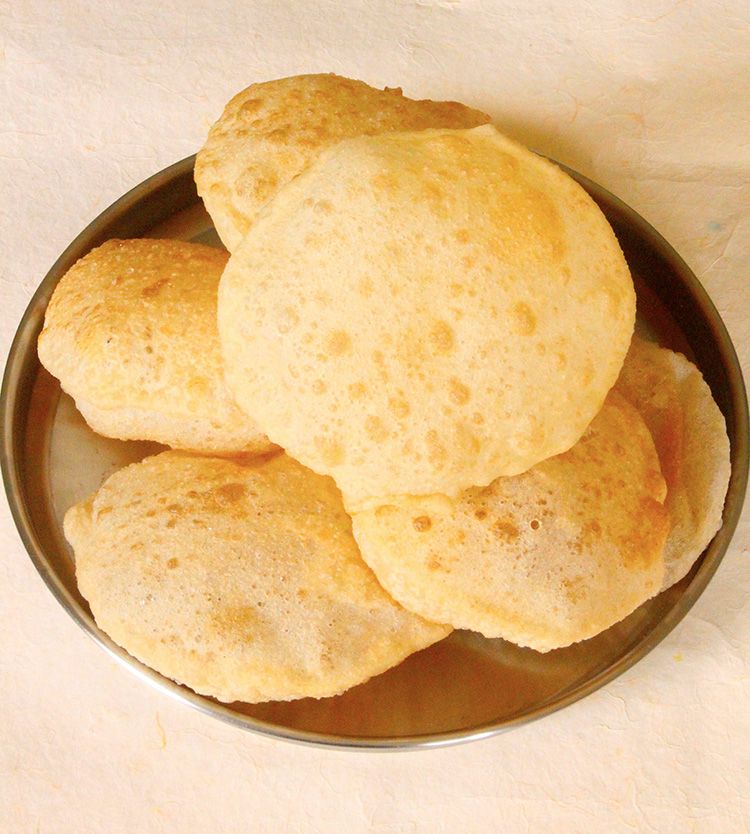 Puri is an unleavened deep-fried bread, originating from South Asia. It is eaten for breakfast or as a snack or light meal. It is usually served with a savory curry or bhaji, as in Puri Bhaji, but may also be eaten with sweet dishes.
3. Paratha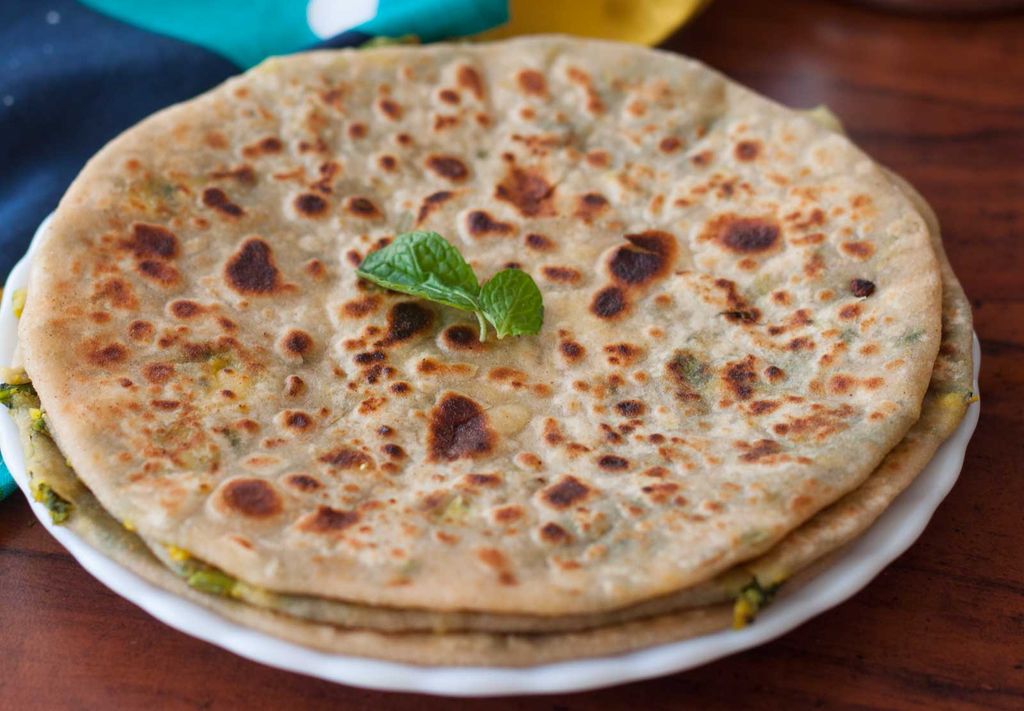 A Paratha is a flatbread that originated in the Indian subcontinent, prevalent throughout areas of India, Sri Lanka, Pakistan, Nepal and Bangladesh, where wheat is the traditional staple. Paratha is an amalgamation of the words parat and atta, which literally means layers of cooked dough.We can stuff it with anything we like or have it just like that.
4. Naan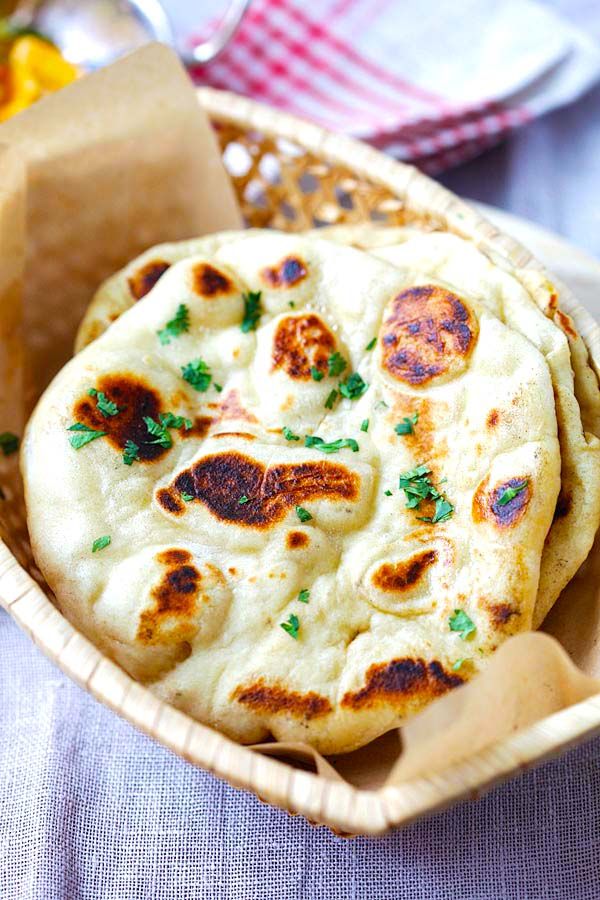 Naan is a leavened, oven-baked flatbread found in the cuisines mainly of West Asia, Central Asia, Southeast Asia, the Indian subcontinent and the Caribbean.It is soft and chewy, and goes well with buttery gravies.
5. Luchi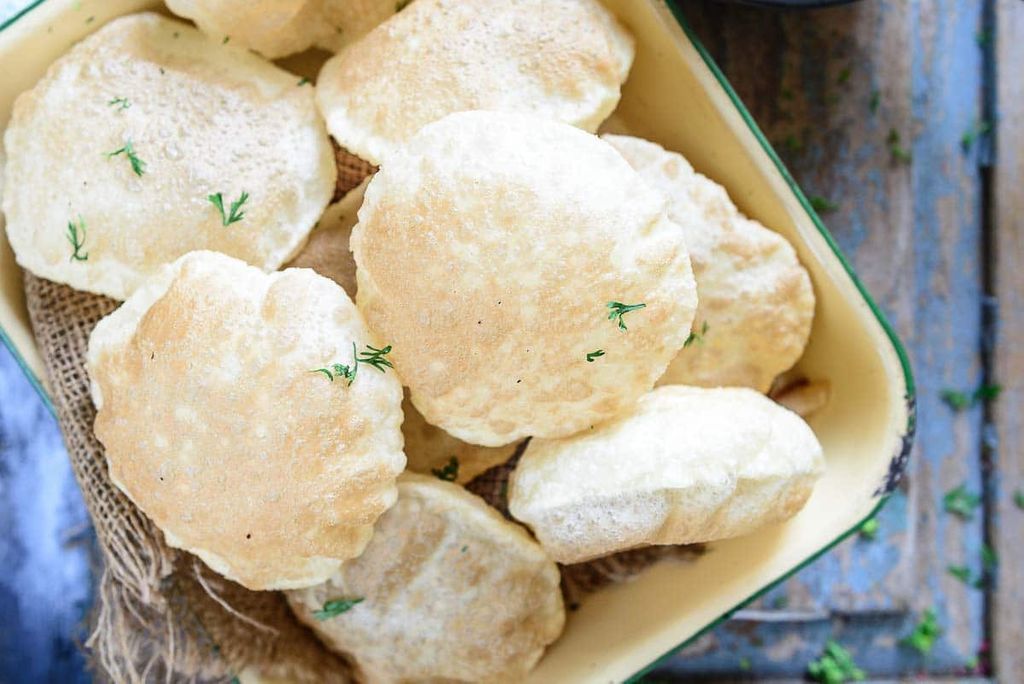 Luchiis almost like puri, is more popular in Bengal and uses refined flour instead of whole wheat flour.
6. Kulcha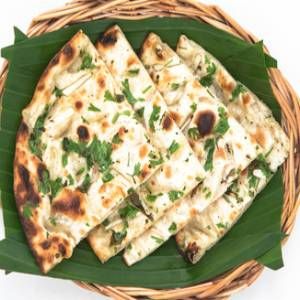 APunjabi variationof naan, it is a leavened flatbread made with refined flour and cooked in tandoor. It is made with or without stuffings.
7. Bhatura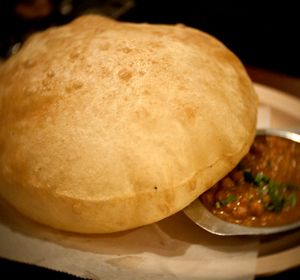 Bhatura is a fluffy deep-fried leavened bread originating from the Indian subcontinent. Variations include aloo bhatura and paneer bhatura. It is often eaten chole or butter paneer masala.
8.Thepla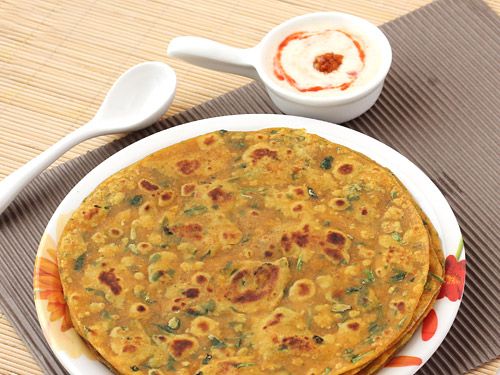 Thepla is a soft Indian flatbread typical of Gujarati cuisine. It is typically enjoyed as a breakfast, as a side dish with a meal, or as a snack in the late afternoon. Thepla can be made with wheat flour, besan, methi and other spices.
9. Appam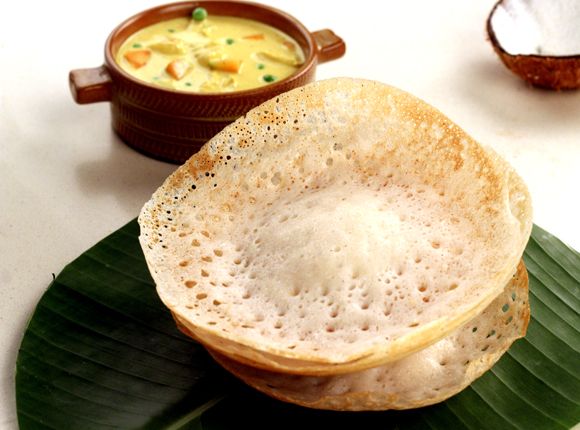 Appam is a type of pancake, originating from the Indian subcontinent, made with fermented rice batter and coconut milk. The origin of Appam is disputed and potential sources of origin might be Sri Lanka or the southern tip of India.
10. Rumali Roti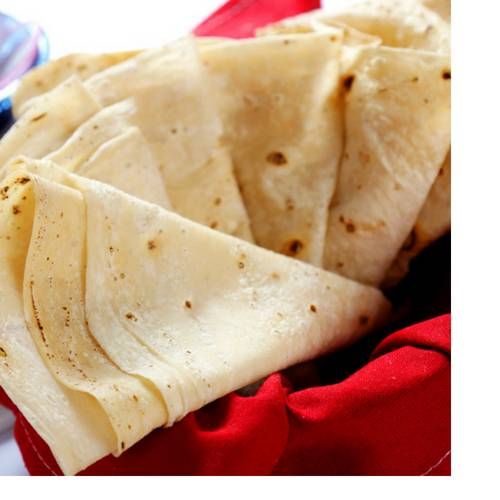 Rumali roti is a thin flatbread originating from the Indian subcontinent, popular in India and in Punjab, Pakistan. It is eaten with tandoori dishes. The word rumal means handkerchief in many north Indian languages, and the name rumali roti means handkerchief bread. In Punjab, it is known as lamboo roti.
So, now you know in detail, about the next bread in your meal.
Happy Munching!