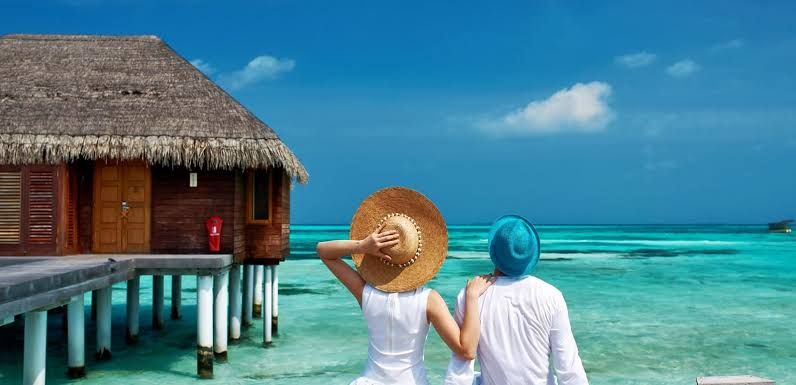 There are some breathtaking honeymoon destinations in India. Weddings and honeymoons are two things that are always in demand and happening in a country like India! And along with thousands of wedding places rises the biggest question of what are the best honeymoon places in India to go? Well, our country is full of wonders and wonderful places giving couples myriad interesting and romantic honeymoon spots in India .Basically 'honeymoon ' is a word which came instantly in everyone's mind after hearing about marriage. Whether it is love or arrange marriage in both the couple are very excited. No matter the people are interested in beauty of nature or a place like Island where they can get much privacy. India iss full of such places. Here are some best honeymoon destinations —
Srinagar — jammu & Kashmir
This capital city of Jammu &Kashmir is a paradise in every sense of the word. The lush valleys, sparkling lakes, high mountains and picturesque scenery make it one of the perfect honeymoon destinations in India that you will remember all your life. Even the Bollywood is not untouched with its beauty and a number of movies have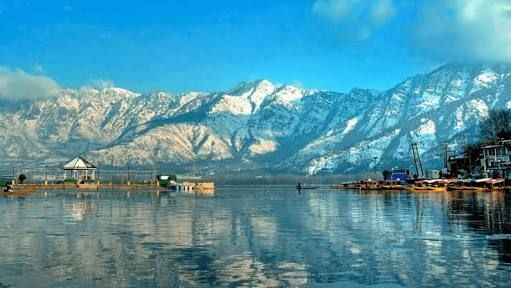 been shot in the deep, green valleys ofSrinagar. The honeymooners can choose to stay in the shikharas to add a pinch of extra romance on their trip!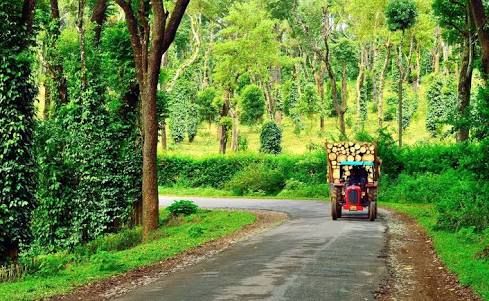 Coorg, in south India is a charming little town also known as the Scotland of India. Counted amongst the top honeymoon destinations in India, the place is quite, scenic and is perfect for couples, where they can spend a lot of time together in solitude. The orange orchards, refreshing aroma of coffee and acres of verdant greenery is ideally suited for a cosy honeymoon trip.
Shimla , Himachal Pradesh
Shimla, has been attracting honeymooners for a long time and is also considered one of the affordable honeymoon destinations in the country! This gorgeous hill station is a perfect place to for the newlyweds. Its beauty, colonial charm, mighty mountains and wonderful surroundings are simply perfect to begin a new stage of life.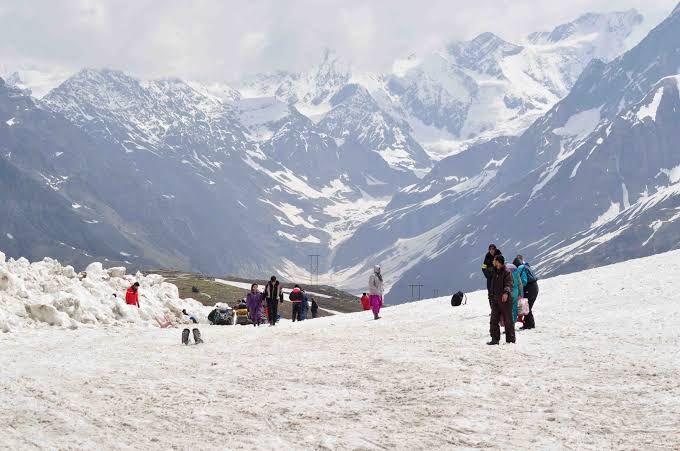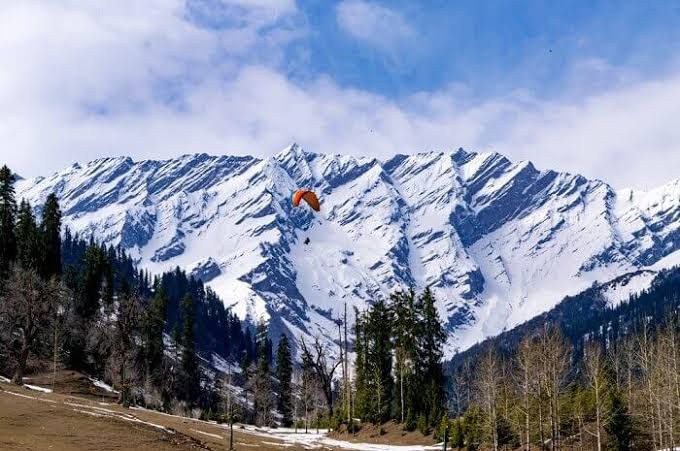 Surrounded by high snow-clad Himalayas and in the emerald Beas valley, with adventures waiting at each direction,Mnali,is a year-round favourite. Honeymooners here are truly spoilt for choice, where they can choose from either indulging in thrilling activities like trekking, rafting and skiing (in winters) or can relax and enjoy the crisp mountain air. It makes sense to unwind and feed up here for a few days while organising your trip into the mountains.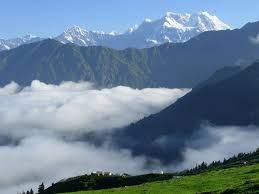 Auli is India's emerging ski destination but it has always been a frequented hill-station for those who liked to go a little off-beat. The snowy landscape makes for exciting ski adventures in winters and the green meadows make for beautiful sunny afternoons in summers. Surrounded by coniferous and oak forests, plus the Nanda Devi and Nar Parvat mountains and much more.
Almora, Uttrakhand
is a bewitching hill station perched atop Kashyap Hill of the Himalayas. The snowy mountains stand guard as the valley welcomes each tourist with warm smiles and open arms. This small hill town is perfect for those who wish to visit some temples as well as enjoy solitude and peace. Starting your married life amidst green fields and white mountains, surrounded by a serene calm is something that is an unmatched experience.
Dalhousie , Himachal Pradesh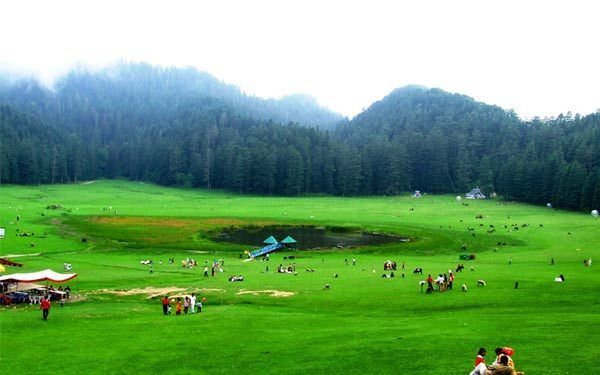 Plunging pine-clad valleys and distant mountains sights,Dalhousieis a charming hill town that is an eclectic mix of the British Raj and post-independence India. Founded in 1850, and named after a viceroy, Dalhousie has been a favourite among honeymooners for decades. This quiet hill station offers mesmerising views, exciting treks and also a chance to explore the architecture and history of various temples dotting the town. Young couples head to Dalhousie, for some fresh mountain air accompanied by a steaming hot cup of chai.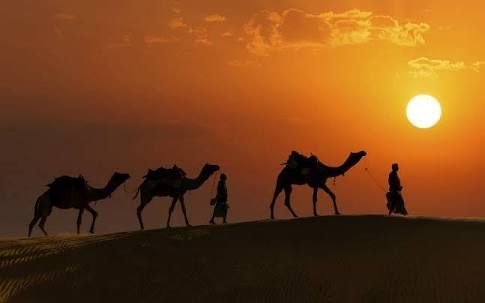 Welcome to Rajasthan, the state know for it's royal past.It will enamour you with unmatched experiences, a cascade of sights and sounds and a rich culture, history and heritage. The state is a vibrating display of country's vibrant past and it's diverse present. From the golden sands of the Thar to the towering forts manning cities, Rajasthan is bound to leave you amazed. With shimmering lakes and expansive jungles on one end to vast stretches of sand on the other end, Rajasthan invites you to explore each nook and cranny, with open arms.
Goa
Goa is an eclectic mix of Indian and Portuguese cultures, a blend of sun, sea, sand, seafood, spirituality and trance parties! Goa is unlike any other beach destination in India. India's sunshine state, pint-sized Goa is undoubtedly the shimmering strand of beaches stretching along the Arabian Sea, from the tip to the toe of the state. Each corner of this state has a distinct personality and cater to every kind of traveller or tourist that steps on its beaches. From the bolder Baga to peaceful Arambol, from the pulsating Anjuna to laid-back Assagao, Goa has something for every kind of honeymooner.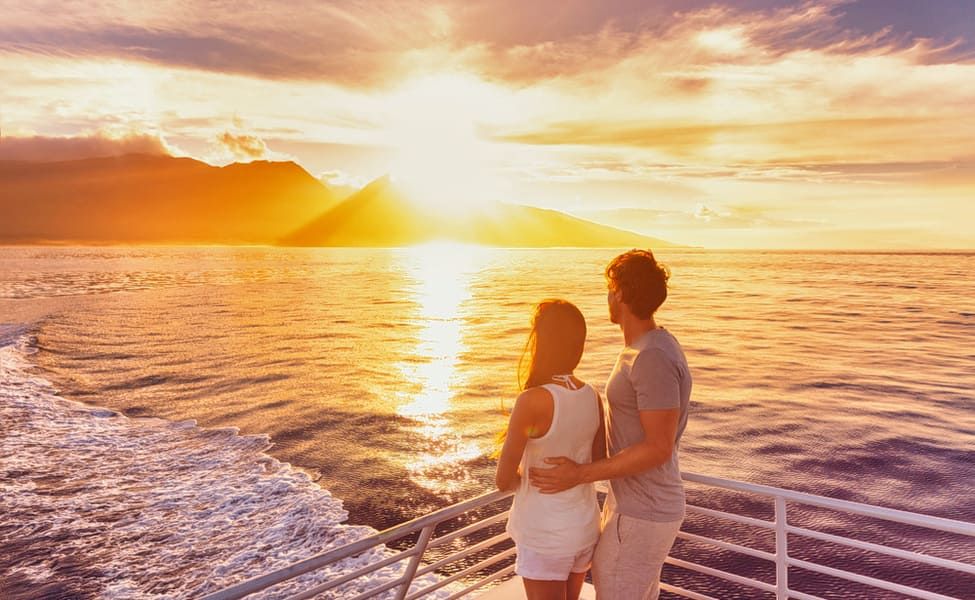 Shimmering turquoise water, pristine white beaches, dense primal mangrove forests and rusty sunsets make Andaman islands one of the most romantic beach-side destination in India. Unperturbed by development, these islands are like pearls in an ocean of blue, shining and sparkling, inviting you to come explore the untouched beauty. This is a great place for honeymooners who love the beach but not the crowds.
Kerala (paradise destination)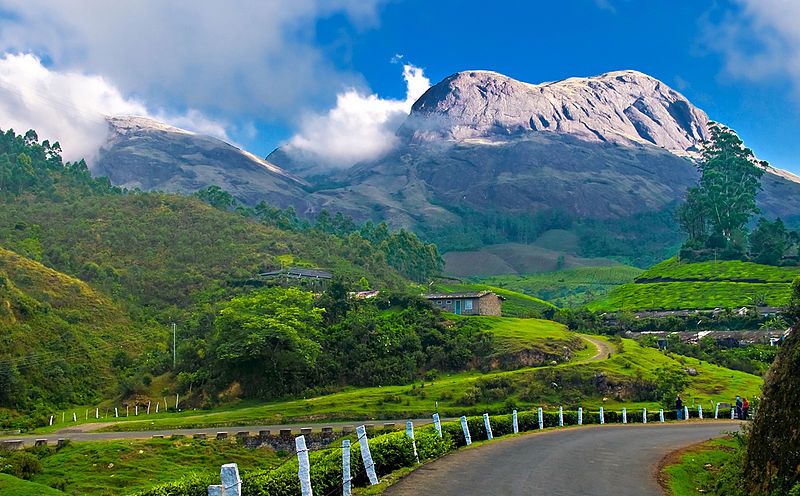 Palm-fringed shores, spice plantations and backwaters dotted with houseboats, Kerala is a coastal heaven unlike any other. God's Own Country, this state has an ability to mesmerise you with its ever-changing landscape, exotic wildlife and untouched beaches. Kerala is laid-back, relaxed with the most beautiful sunsets and aromatic food in the country. As the skies change colours from shining blue to rusty orange every evening, you can just lounge on a beach, sipping on some coconut water, you will feel a serenity that is seldom out of our reach.