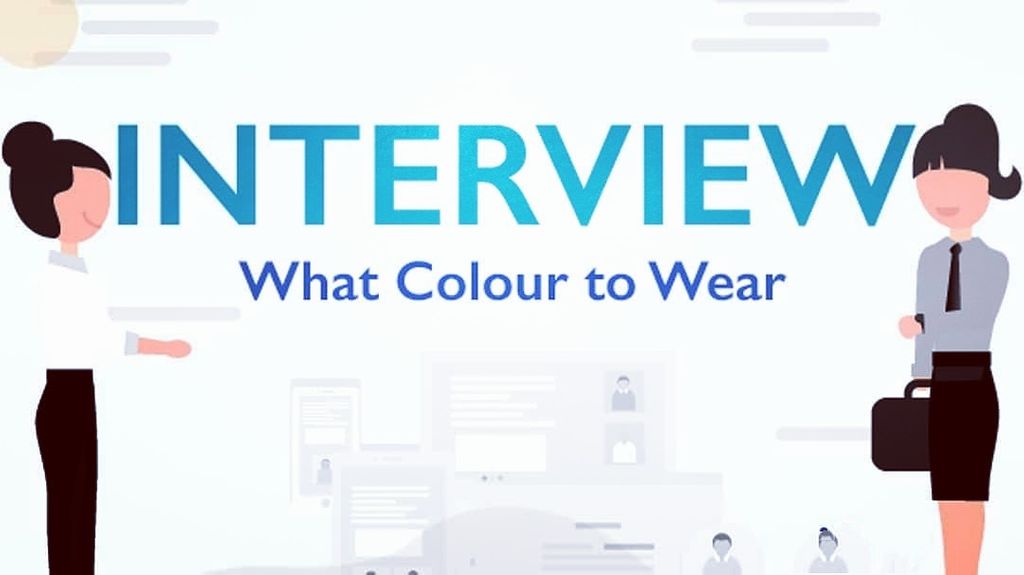 How to dress for your cabin crew assessment day is a critical factor to consider. Your appearance will dictate the quality of the first impression, which is a significant element on the path to success at your cabin crew interview.
You are aiming to get a job in an industry that highly values appearance.
The airlines want their flight attendants to be smiling, spotless, with shiny shoes, neatly ironed clothes, and charming look.
When meeting someone new, we humans take a mere 30 seconds to form an opinion. We base our judgment on body language and appearance. This first impression cannot be altered at a later stage, regardless of what you say or how well prepared you are for all the questions that you have to answer. You may think it is superficial, but this is how human beings function. We have no control over it.
Consider one study in which untrained subjects were shown 20 to 32-second videotaped segments of job applicants greeting interviewers. They then rated the applicants on attributes such as self-assurance and likability. Surprisingly, their assessments were very close to those of trained interviewers who spent at least 20 minutes with each applicant.
It has been shown that 55% of a person's opinion is driven by physical appearance.
You want your interviewers to think the highest of you and offer you the job. In this article, we will focus on polishing your appearance, dressing for success on your assessment day and creating a positive first impression.
Ladies
1. Suit
On the assessment day, you should ideally wear a skirt suit. A skirt is feminine and in most cases a compulsory part of the uniform. The length of the skirt is another important aspect to consider. Aim for the middle of your knee as the minimum length and half of your calf as the maximum length. You may want to test how the skirt looks when you sit down – you don't want it to slide too high up or get wrinkled. Also, keep in mind that the group activities might require you to do some physical work: create a puzzle on the floor, build a lego construction or arrange objects in categories. If you have to bend down, you need to make sure that you remain decent.
Your jacket should be fitted and elegant.
If you prefer, you can wear a business dress and a jacket.
Go for dark colors such as black, grey, navy or brown and stay away from bright colors or patterned models such as bright green or pink, flowers or animal prints.
2. Shoes
Wearing shoes with a high heel will give you a good posture, making you feel taller and more confident. Go for a comfortable shoe in a classic style that you can walk in, stand on and spend many hours wearing.
Pumps are ideal, kitten heels are the minimum height, and 7-8cm should be your maximum height. Avoid strappy sandals, open-toes, bright colors such as gold or silver, decorative stones, platforms, shoes that are too high or flat. If you would consider going out to a bar or club with the shoes you have probably they are not the best choice for your interview.
For the safest choices, go with colors such as black, brown, tan, dark grey or navy. Don't hesitate to wear colors such as deep green or red, if they are the only item of color in your outfit and they are paired with same color scarf or lipstick. For example, a red shoe can be worn with a black skirt, white or black shirt and red lipstick. Or a green one can be paired with a dark grey skirt, black shirt, and a green scarf.
Do not forget that you will be required to remove your shoes for the arm-reach test so your pantyhose should be intact and your pedicure spotless.
Choose an ensemble that is feminine, elegant and classy.
3. Not too deep, nor too tight
In a word: decency. If you wear a buttoned shirt, no more than one button should be open. If you have a blouse with cleavage, the blouse should not be deeper that one palm under your collarbone. The same goes for tightness. You don't want to give a preview of your beach body. The skirt should not be so tight as to give you difficulty to sit down, and the blouse should be fitted but not too tight.
4. Hair
A flight attendant always keeps an elegant hairstyle. A wanna-be flight attendant should do the same thing.
If you have long hair, tie in in a neat bun at the back of your head and secure it with some pins and a bit of hairspray.
If you have a pixie crop, style it neatly.
As a rule of thumb, if your hair can reach your shoulders, it should be tied back.
5. Makeup
Search for pictures of the airline's flight attendants and copy their makeup. Natural colors such as grey and brown work the best.
Start your makeup session with a concealer or foundation to even out your skin – if you need it. Follow by applying eyeshadow on your upper eyelid and a coat or two of black or brown mascara. A bit of blush following the natural contour of your cheeks and as a final touch, a nude or red shade of lipstick. Avoid lip gloss as you will probably eat it during the first hours of the day. A good lipstick looks much more professional.
Avoid smoky eyes and metallic shades, as well as too much blush or too much mascara. You want to look like yourself after you had an excellent night sleep.
Your manicure and pedicure should also be taken care of, nails clean and of medium length, with a transparent coating or a neutral color. Avoid pointy nails, nail design as well as fluorescent or too dark colors.
When it comes to makeup, less is more.
6. Accessories
There is one accessory that without a doubt belongs to the flight attendant world: a scarf. A delicate silk scarf will give you that extra touch that will make the potential employers imagine you wearing the airline scarf.
You can wear it around your neck with a double or simple knot on the side. You can also tie it loosely in the front, or just without any knot visible. It will make your neck look longer and will keep your spine more erect. You cannot go wrong with wearing a scarf on your big day.
It is worth mentioning though, that when taking the application photos, a scarf is not an item you should wear.
As for the other accessories, have a minimalist approach to it. Keep it simple and tasteful: stud diamond or pearl earrings, a delicate necklace, a small watch.
Avoid artisan earrings, plastic or wooden beads necklaces, bangles or too many rings with big stones or complicated design.
7. The Most Important Ingredient: The Smile
A warm and confident smile will put both you and the other person at ease. A positive, smiley face will make the person you talk to immediately perceive you as friendly, helpful, positive and a person easy to work with.
When dealing with something unpleasant, smile and immediately you will feel a dose of optimism. And so will everybody else around you.
We do search for one particular sign on a new face: a smile. "We can pick up a smile from 30 meters away," says Paul Ekman, professor of psychology at the University of California Medical School in San Francisco, and a pioneer of research on facial expressions. "A smile lets us know that we're likely to get a positive reception, and it"s hard not to reciprocate."
Smile and the world will smile too.
Gentlemen
1. Suit
Your best choice is to go for a dark colored suit, with the pants and jacket in the same color and design. Go for black, grey, navy, tan, dark brown, with or without stripes. Stay away from light colors or pastel combinations.
2. Shirt
Go for a color complementing the rest of the ensemble. Safe choices are white, beige, light pink, light blue, blue, green, red, grey, black.
3. Tie
The tie is a must-have accessory for the male business attire for a cabin crew interview. Go for a simple design and pattern that matches your suit and shirt. Learn how to do a double knot (Windsor knot)here.
Stay away from cartoons on the tie as well as leather ties, bow ties or scarfs.
4. Shoes
Dark shoes (black, brown, navy or grey), perfectly polished. No light colors, sports shoes, sandals, boots, high heels, inserts or fashion pieces.
Classic is best.
5. Hair
Your hair needs to be short and neatly styled.
Completely shaved heads are not accepted unless you have a medical reason for it, so try to keep your hair at least 2mm long. If your hair is longer, use gel to style it professionally.
Before the big day, it might be a good idea to visit your barber for a haircut and a proper shave. No form of facial hair is appreciated.
Also, you can't wear makeup during the interview.
6. Accessories
Men accessories are few and very simple.
You will need a watch in a classic design to match the rest of your attire. If you are married, or you prefer to wear rings, keep them to your middle or ring finger only, no more than one ring per hand.
Remove earrings, facial piercings, bracelets and whatever other visible jewelry you usually wear.
7. The Smile
Some think a man is more appealing if he keeps his mystery by not smiling. While this may be true for cowboy movies, during the cabin crew interview, you should appear as warm, polite and open. This is done by smiling. From the heart. Let us see your friendly and approachable self!
Now that you have all this valuable information go out to your closet and create your perfect interview day outfit. Try it on, take your picture while wearing it and picture yourself entering the interview room confident and looking amazing with a dashing smile! This is the winning formula!
Follow my instgram @aviationworld737