Khabib Vs McGregor is a Ultimate Fighting Championship Pay Per View fight card which took place on 6th October 2018. This event was called UFC 229. The main event of the card was Khabib Nurmagomedov , who was the lightweight champion versus Conor McGregor, who was the former lightweight and featherweight champion of the world. This was the most highly anticipated fight in the history of the UFC and it managed to break the PPV record previously by Conor McGregor Vs Nate Diaz 2.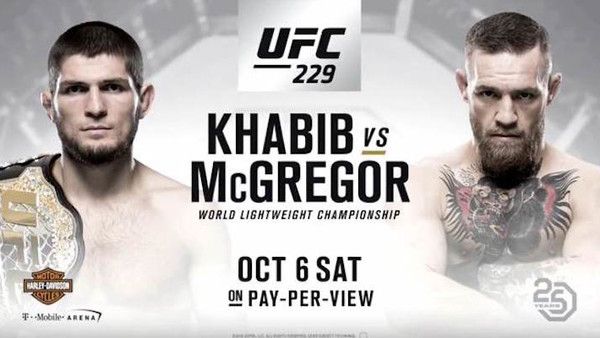 The reason for this is because both Khabib and Mcgregor are two of the biggest stars in the history of UFC. The PPV collection of UFC 229 was a whopping 2.4 million, the previously held record was 1.6 million by McGregor and Nate, Nate Diaz also being a huge star for the UFC along with his brother, Nick Diaz.
Khabib is one of the most feared UFC fighters who came from rough beginnings in Dagestan, Russia. He has trained all his life and has never been knocked down, finished or submitted. Conor McGregor is a striker who is known for knocking opponents out. They both have different fighting styles i.e., Khabib is more of a grappler and a chain wrestler while McGregor is a boxer, but that doesn not mean that they are not good at the other aspects of the fight. The grappling of Khabib and the striking of Conor McGregor is what they are popular for but they are great at each other's strength, which is primarily what made this fight the most anticipated fight of the two decade long history of the Ultimate fighting Championship.
The other reason for the popularity of this fight is that both these fighters are very young and they are justing entering the primes of their respective careers, combine that with the fact that they have wrecked every top contender they have fought against. All of Hollywood was present there with other athletes, pop stars and politicians too which include Chris Pratt, Matt Damon, Rory Mcllroy, French Montana, Scott Disick, Paul Pierce, Robert Kraft, Megan Fox, Mel Gibson, Anthony Kiedis just to name a few.
Why was Khabib Vs McGregor so big?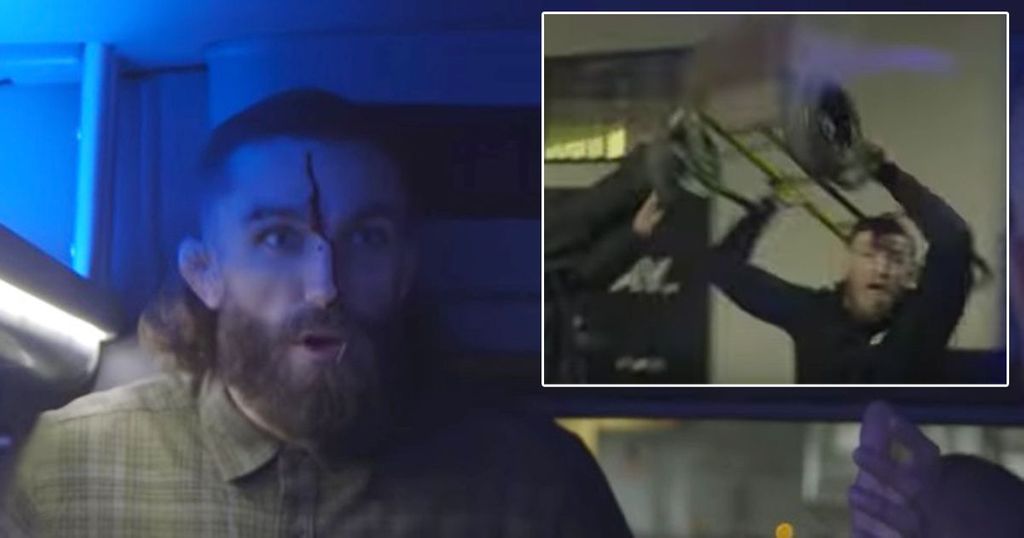 How the storyline started was very necessary. Conor McGregor was the lightweight champ but after going for a break and a boxing fight against Floyd Mayweather, he had to be stripped of the title. Then, Khabib and Tony had to fight for the vacant title, but Tony got injured then Khabib fought Al Iaquinta at UFC 223 at Barclays Center in Brooklyn, New York. Kahbib defeated Al easily and now he was the champ.
But during the fight week in Brooklyn, Khabib confronted one of McGregor's best friends, Artem Lobov and slapped him. Conor heard of this and immediately boarded a private jet from Ireland to Brooklyn. Conor along with his crew attacked Khabib's bus in which he was with his manager and threw a dolly into the bus and injured many fighters. This was a very big story in the world and Conor was sent to jail. After this, it became increasingly obvious that Khabib and Conor had to fight. The world ws waiting for this fight.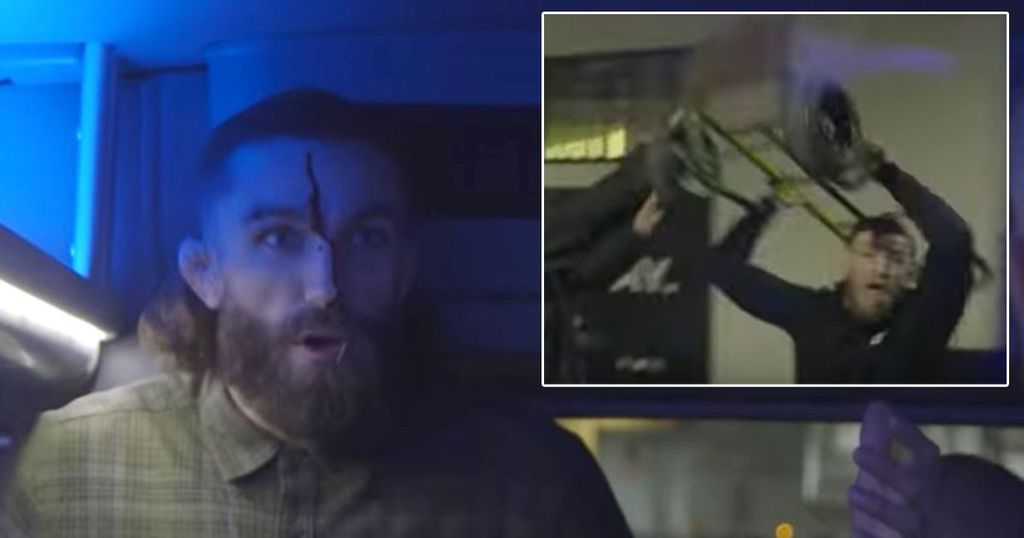 After much anticipation , the fight was scheduled for 6th October at UFC 229.
It was the most anticipated fight of the year, no one understood who was the favorite, some favoured Conor and others favoured Khabib.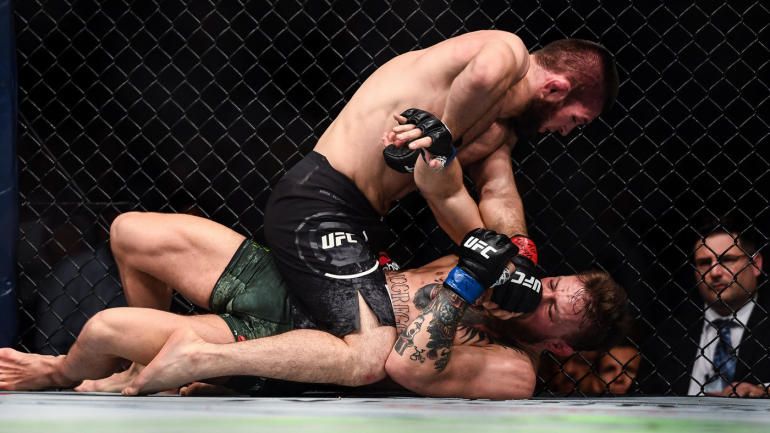 Eventually , Khabib absolutely demolished Conor McGregor the remain the Undisputed and Undefeated Lightweight Champ and as of today is one of the most popular athletes in the world. From the start of the fight, Khabib managed to impose his will and took Conor down and help him down and beat him up for the whole first round. In the second round something happened that was not anticipated by anyone, Khabib dropped McGregor with an overhand right punch. This is a big thing because prior to this Conor McGregor had never been dropped in his profession mixed martial arts career and considering Khabib is not a pure striker and he is a grappler, it added injury to insult fo McGregor, after dropping him, Khabib beat him up for the whole round. In the third round, Khabib traded punches with Conor, again, something no one expected and surprisingly he got the better of the exchanges. In the fourth round , Khabib took Conor down and beat him up, eventually submitting Conor as he tapped to a neck crank.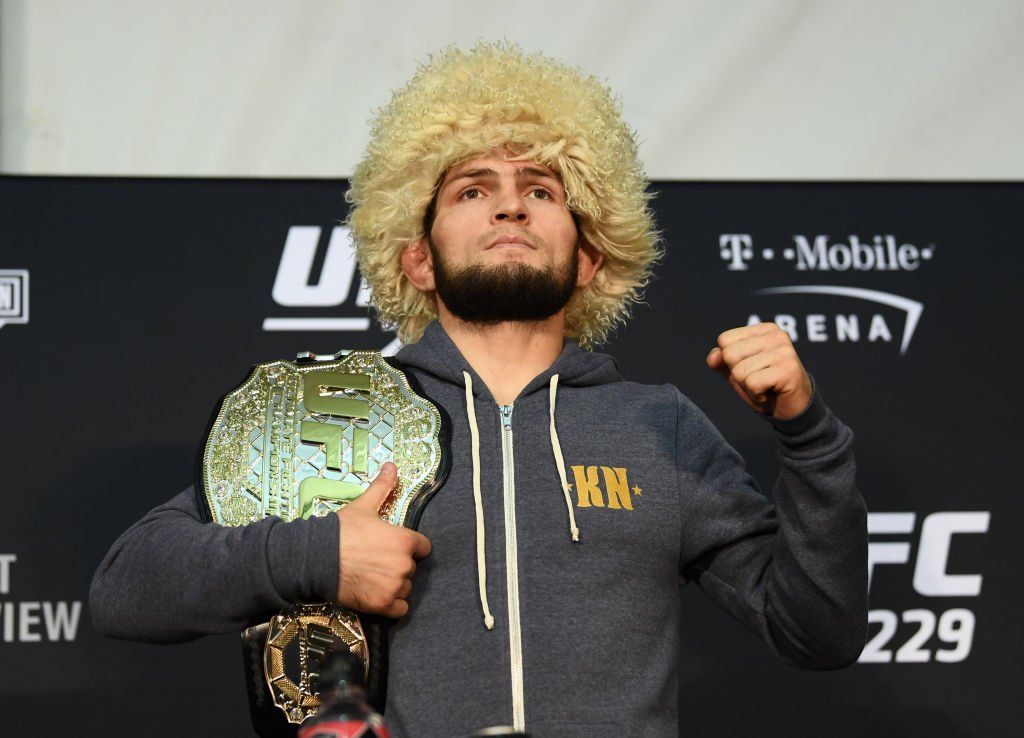 History was made on 6th October 2018, as it was the biggest event UFC ever did, Khabib became an international star and the UFC made a whole lot of money, considering the $17 million gate and 2.4 million pay per views, a record that will be very hard to break, but if anyone can, it's Conor & Khabib.
REMATCH? Sign me up!