In 2016, the Pakistan based terrorist group <Jaish-e-Mohammed> planned and executed one of the deadliest attack on our security forces in Kashmir in 2 decades. The attack was made by 4 heavily armed terrorists near the town of URI on 18th Sep 2016. 19 of our soldiers martyred. Security around the army installation in and around URI was intensified following the attack. Soldiers on both the Indian and Pakistani side of Line of Control were placed on high alert.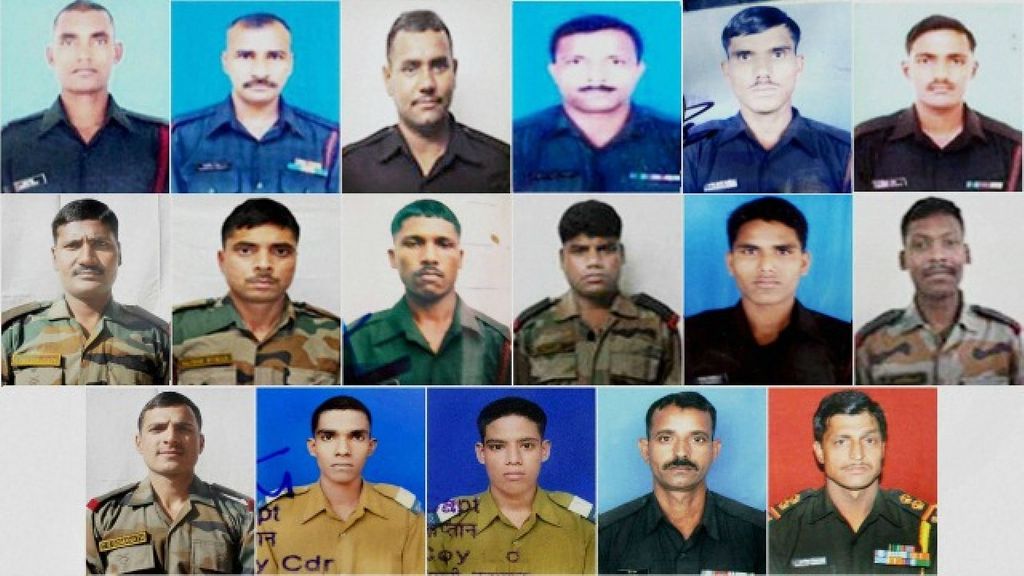 This was not the first time. In July 2015, three gunmen attacked a bus and police station in Gurdaspur, Punjab. Then in early 2016, Pathankot Air Force base was attacked by 6 gunmen. Most of these attacks have been high profile fidayeen attacks. The not so good relations between the 2 countries degraded more. India withdrew from the upcoming SAARC summit in Islamabad. Later Bangladesh, Afghanistan and Bhutan also withdrew from the summit in solidarity with India. Just eleven days after the attack, on September 29, the Indian Army conducted retaliatory surgical strikes on launch pads used by Pakistanis in Pakistan Occupied Kashmir. Indian commandos crossed the Line of Control and struck Pakistani safe houses, killing dozens of terrorists.
But these terrorists as everyone knows, have nothing good to do. Their sole goal is to damage India, infiltrate Kashmir and present it to Pakistan. Jaish-e-Mohammed is fed by Pakistan, in all sorts of ways, from land and base camps to food and ammunition. So these inhumane people carried out another attack on our security forces. On 14th Feb yet another suicide bomber attacked a <CRPF> convoy in a van filled with 350 kilograms of explosives killing 40 of our CRPF personnel. This was the deadliest terror attack on our security force in the valley since 1989. The whole nation came together in the aftermath of the attack. Leaders of different nations stood up in support of India. Yet again the responsibility of the attacks was taken by Jaish-e-Mohammed. People and their leaders from around the world blamed not only the terrorist group but Pakistan as well. Pakistani Prime Minister Imran Khan send s a message to provide proves of Pakistan being involved and promised to take steps against it. Well, everyone knows Pakistan has been given proves earlier as well. It didn't prove anything. They never did anything to stop this Jaish-e-Mohammed. This terrorist group was long banned in Pakistan yet it's being fed and cared by them.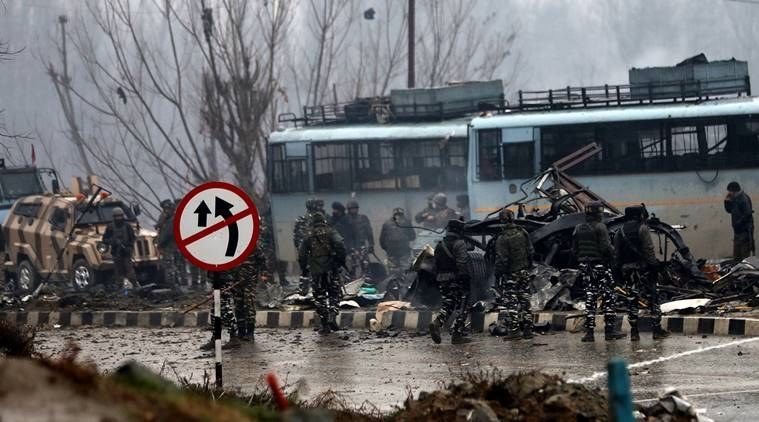 As 26th January is our Republic Day, 26th February is being considered as Revenge Day by most of our fellow Indians on social media platforms. On this day, around 4 am, a group of <Mirage 2000> Indian Air Force fighter jets struck 1000 kilograms of bombs at Jaish-e-Mohammed terrorist camps in Balakot, Pakistan. The 6 acre camp is said to being led by Maulana Yusuf Azhar, brother-in-law of Jaish-e-Mohammed chief <Masood Azhar>. This was one of the largest terrorist camps in that area thus giving them a big loss.  
But at the end of the day, every Indian has this thought in mind, how long will we have to lose our loved ones and for how long are we going to take revenge. A complete stop on these terrorists is what most of the world wishes from past many years. Whether it's the twin tower attack in USA or the Paris attacks or the Taj attack, people around the world have suffered a lot because of terrorists who ironically think they are doing this for their god. The last time we knew, God, no matter of what religion we talk about, demands peace not sacrifice. The last news we received on the current situation was that one more Pakistani Air Force fighter aircraft was shot down by <IAF>. In this engagement we have lost one MiG21. Pilot Wing Commander Abhinandan Varthaman under pak custody as being said by their officials and not confirmed by ours'.  The whole nation is praying for the Wing Commander's safe return. According to <Geneva Convention>, war prisoners are to be returned back within 7 days or war will be officially on from both the sides.