What's better than starting your day with a nutrient-packed drink which gives you a headstart for the day. Well, they are an impeccable example of a myth breaker that every healthy recipe is either tasteless or sour.
Smoothies are nutritionally versatile and luscious to drink. It's a go-to favorite drink of fitness buffs all over the world.
Everything loses its allure when it doesn't come with benefits or proper presentation. A brimming jar of smoothie is packed with nutrients which provides several health benefits.
They are a great way to obtain an instant dose of vitamins.

They boost brain health and immune system

Detoxifies your body

Add lustrous glow to your skin
Day 1: Monday with a sunny tropical mango smoothie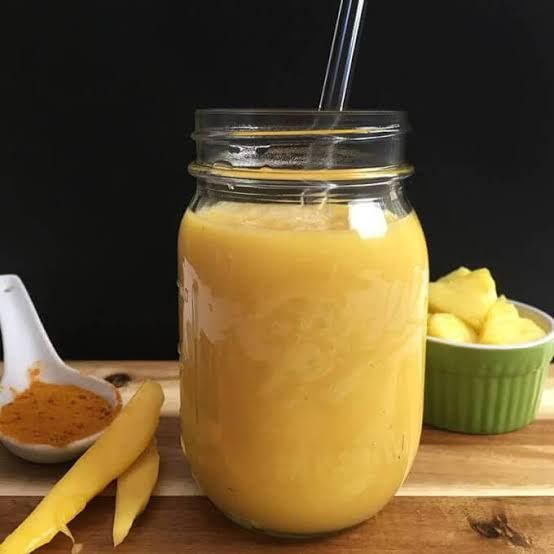 These yellow smoothies which are analogous to sunshine are high in antioxidants like beta-carotene for improved immune health and eye health. Zeaxanthin, lycopene, potassium, vitamin C, and most notably the antioxidant beta-carotene which gives yellow (and orange) fruits and veggies their color! Beta-carotene is converted to vitamin A in the body, which is crucial for eye health and good vision, a strong immune system, healthy skin, hair, nails; and helps protect the body from cellular damage from free radicals– as other antioxidants do.
Recipe for a yellow smoothie is:
Blend and voila!! Smoothie is ready.
Day 2: energy booster orange smoothie for Tuesday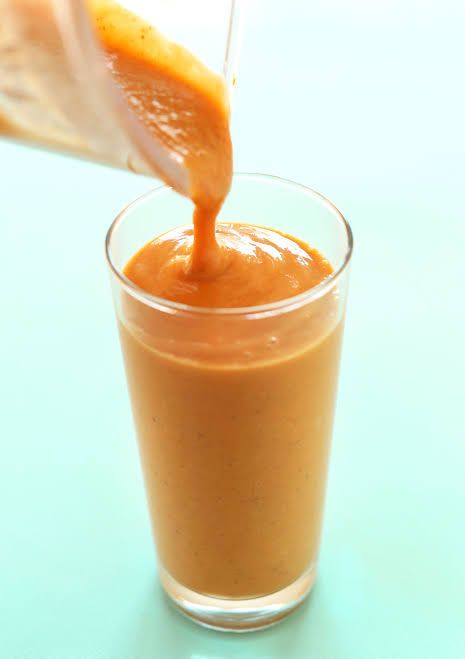 Oranges are high in vitamin c, vitamins A and B1, potassium, folate, calcium, and dietary fiber.
Oranges have been shown to lower high blood pressure and cholesterol as well as having anti-inflammatory properties. Vitamin C and fiber in oranges are associated with reduced risk of colon cancer. Diets high in citrus fruits, such as oranges, may lower the risk of esophageal, oral and stomach cancers.
Recipe:
And now all you need to do is blend, blend and blend.
Day3: get high on vampy red on Wednesdays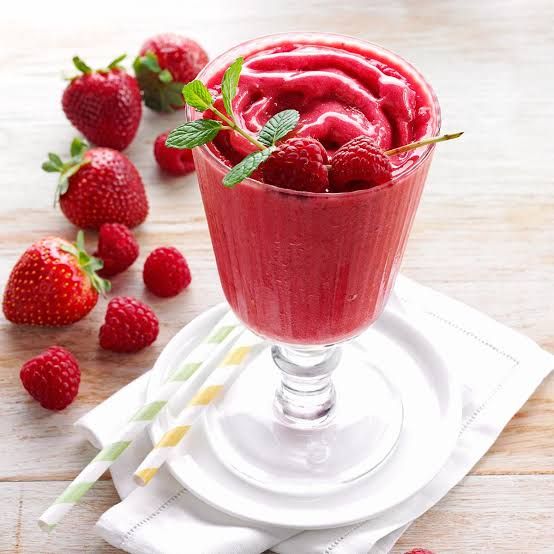 Well, the progenitor of the vampy red color of smoothies is beet. Don't we all loathe beetroot for their earthy flavor but believe me its benefits have its own charm.
They purify blood and cleanse your liver. They help maintain blood pressure, boosts stamina and reduces inflammation.
They are rich in folic acid and have anti-cancer properties.
Recipe:
Almond milk

Vanilla Greek yogurt

Sliced beet

Raspberries

Watermelon
And bam your succulent smoothie is ready.
Day 4: Berry-derry Thursdays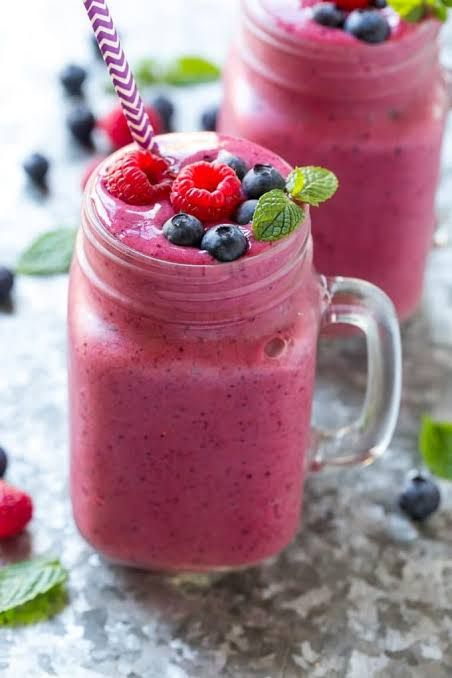 Well, mid-weeks can be stressful. So you better start your day by gulping antioxidant-rich drink.
Berries used for recipe help improve blood sugar and insulin response. They are high in fibers so it aids with your digestive health. It helps to lower your cholesterol level. They have great anti-inflammatory properties.
Recipe:
½ cup pomegranate juice

Greek yogurt

Blueberries

Blackberries

Cherries
And your berry-blend is good to go
Day 5: greeny Friyaay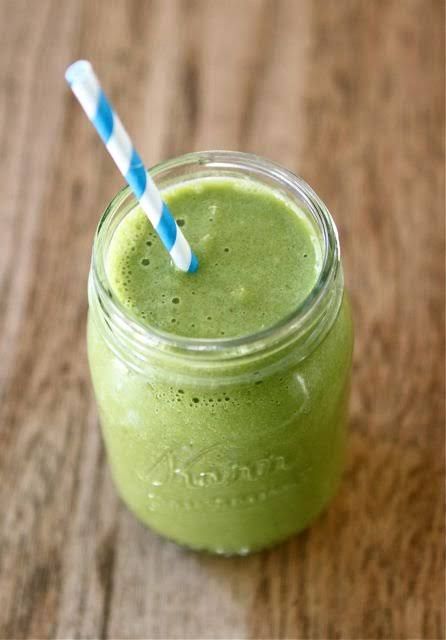 Well, folks, we have made it so far to the weekend so let's compromise a bit and settle for a bit more healthier. And nothing is healthier than ingesting a bunch of green.
They detoxify your body, helps with weight loss, boost immune system and stamina and the list goes on…
Recipe:
½ cup of orange juice

½ cup Greek yogurt

Kiwis

Avocados

Handful spinach or kale
And just blend it all.
Day 6: banana day Saturday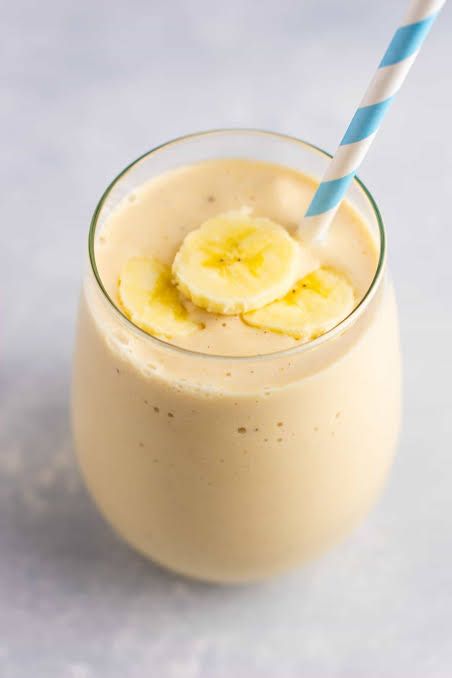 Well, it's weekend so gear up to work out. But wait before that you need your pre-workout smoothie.
Banana is shown to play a role in improved absorption of nutrients such as calcium. They are high in carbs, therefore, they boost your energy level
Recipe:
Banana

Soaked oats

Hemp seeds

Honey

And almond milk
Now blend it all.
Day 7: chocolaty Sunday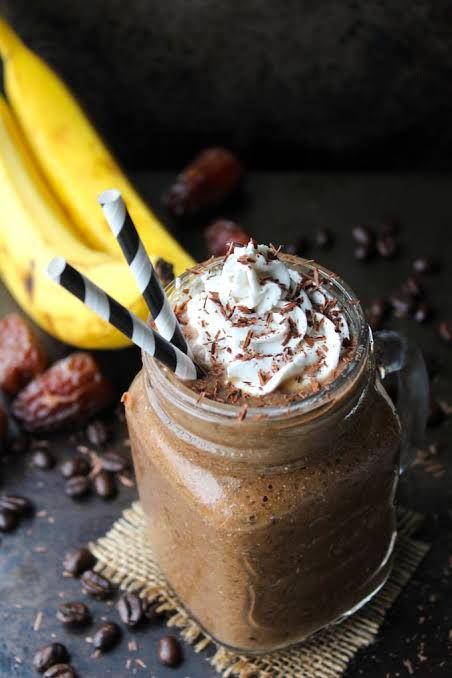 Voila! We have made it to the last day of the week. Perfect day to relax, calm your senses and prepare for the upcoming week.
All you need is an indulgent drink which is also healthy. A dose of endorphins can do the trick which is triggered by dark chocolate.
Dark chocolate is actually packed with nutrients that are beneficial to your health
Good quality dark chocolate has a variety of powerful antioxidants. Antioxidants help to get rid of free radicals, thereby preventing cell damage and slowing signs of aging. Flavonoids, a type of antioxidant, also aid in lowering blood pressure. Theobromine, responsible for the bitter taste in cacao, acts as weak caffeine. In addition to these, dark chocolate is also rich in manganese, fiber, iron, and magnesium.
Recipe:
Avocados

Coconut yogurt

Cocoa powder

Cinnamon

Maple syrup

Coconut milk
And your euphoric drink is ready.