The first morning at Shantiniketan was a memorable sight to cherish for the rest of my life.My mother and I reached here the night before my admission . I was much tired that I couldn't evennotice or glance at the heritage site. Specifically, I should say I overlooked the elegance of Shantiniketan out of my tiredness .
As I woke up early the next day and took a look outside , it was really dumbstruck at the site of the lush green.
Through the window, in between the branches of the trees, I saw the rippling pond over which surfaced a smoky platform .
There was light drizzle which made the natural water reservoir's surface filled with ripples . If you dislike rainfall then trust me , after a short trip to Shantiniketan , you will love it .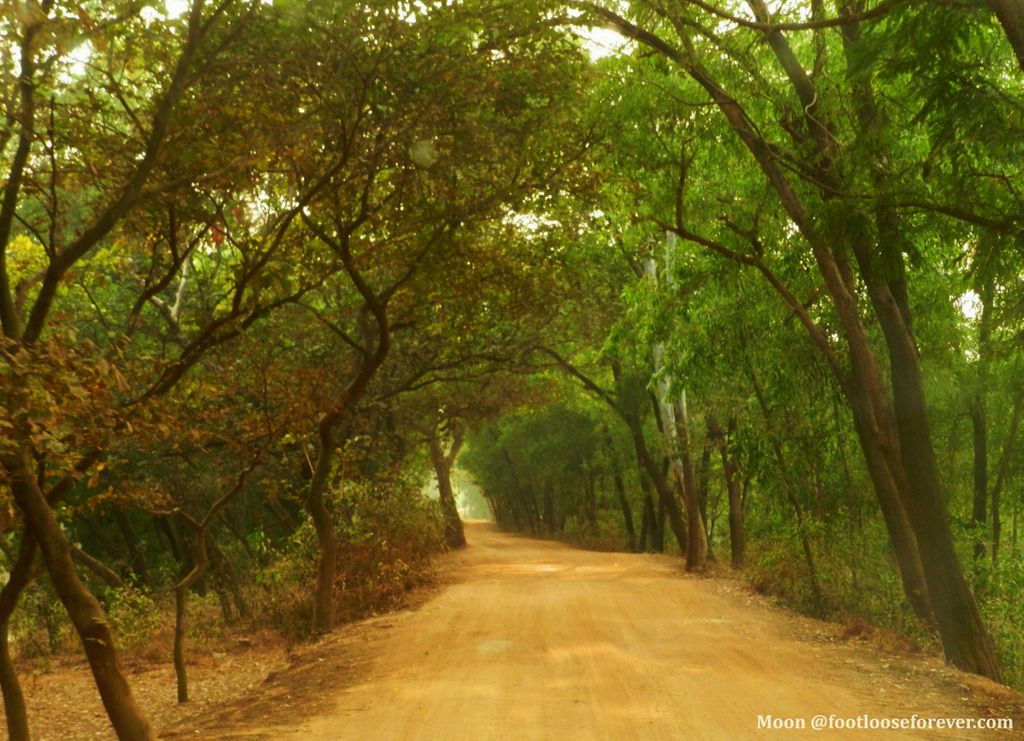 Rainfalls in Shantiniketan has an enigmatic appearance ,which can make you spellbound. Colourful birds with unknown names in the branches of the eucalyptus trees shaded themselves from the rain and they quenched their thirst as well. The smell of the wet earth and the sight of the red soil beside the water reservoir made the song, 'Lal pahari deshe ja ' play in my mind's playlist.