The north eastern states of India has been attracting tourist from all over the country in recent few years. These states where previously known as the north east frontier states. But after years of independence it divided into different states one of which is Meghalaya. Meghalaya whose name has the meaning abode of the clouds is a neighbouring state to the state of Assam.
As the name suggests Meghalaya is located in between the mountains filled with mist and fog and nature's own beauty . Its capital is Shillong which is also a major tourist spot. With shillong as the centre generally tourists visit these famous sites. One of them is the seven sisters. Seven sisters is the sight of group of seven waterfalls rolling down from the same block of mountain. Each of them forming beautiful cascade and offering excellent postcard views. Another major attraction is the living root bridge. The roots of the trees are connected across the running stream in such a manner that it forms a bridge. The natural living root bridge is strong enough for few people to cross together . Mawsmai caves also succeeds in amusing people through the caves filled with nature's ornamentation of stalactites and stalagmites. On the other hand , the eco-tourism park also gifts us with splendid scenery with streams and lush green mountains .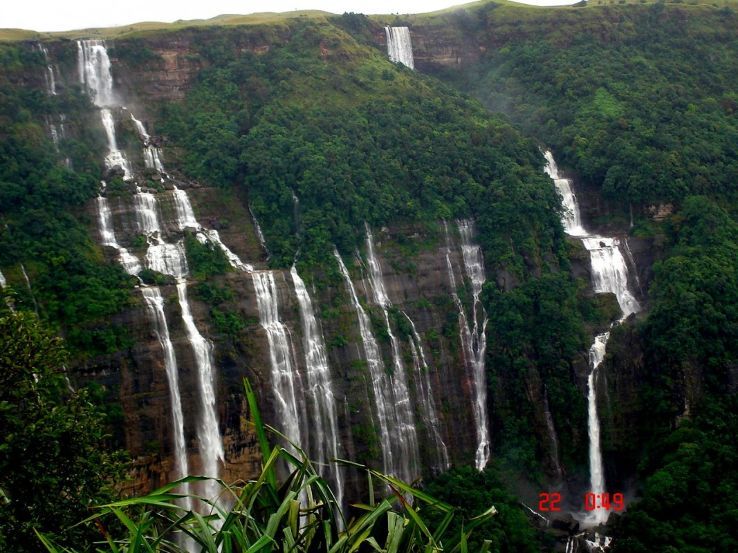 Mawsynram, which was once the wettest place on the earth and is still one of the places with heaviest rainfall in India is situated near Cherrapunji. Not only the wettest but even the cleanest village in Asia is located in this Indian state of Meghalaya. This village known as Mawlyngnong, has such a clean and neat roads and houses as if the village appears to be a toy village , as if kept in a decorative manner for a child to play.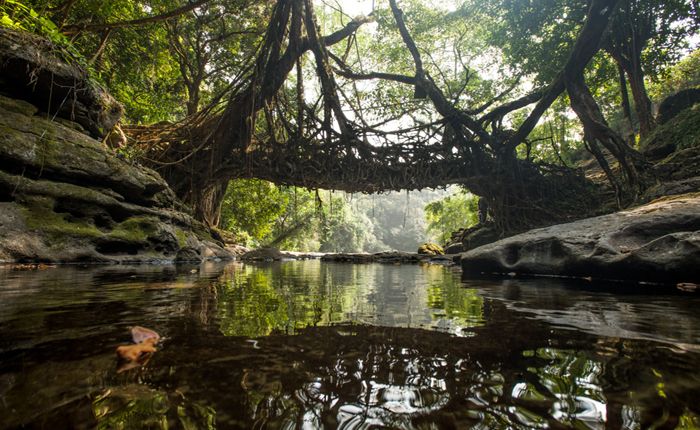 One of the most attractive tourist spot in Meghalaya is at its periphery where it shares its border with Bangladesh. The river Dawki has been attracting tourist from all over India. When on the Indian Political map this river is known as Dawki when it crosses the border it is known by another name in the native language of that particular part of Bangladesh. This river is famous for boating purpose on its crystal clear water. It so clear that the bed rocks of the river bed are clearly visible no matter what the depth is.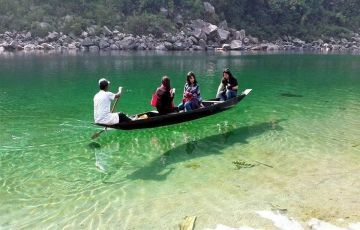 Though there had been rise in the activities of the tourism sector, yet the influx of tourist is not at par with the influx of tourist in popular hill stations like Shimla or Darjeeling. So I would like to request all my travellers to try to pay a visit to this mesmerizing mountain state as their more than half of the people are dependent on the tourist sector.