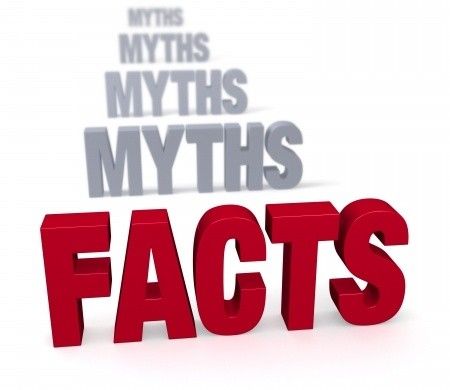 There are many beliefs and assumptions that we believe but never try to understand it and the reasons behind them.
Let's explore some beliefs that a large part of our populations accepts without knowing the actual truth or reason behind it.
One of the most famous beliefs is that as a student, Einstein fails in an exam. We believe this, because at the time of school, Albert Einstein is really weak in some subjects. In 1886, Einstein went to school at the age of 7 and started to use the pen at the age of just 11, whereas other normal children started the use of pen at the age of 15-16 at that time. Einstein was weak in other compulsory subjects like French, History and always studies just Science and Mathematics. School in which Einstein studied gives a grade from 1-6 where 1 is considered highest. Einstein scored an overall grade of 4.9 but just one year before his final exams the school changes their policy and 6 is considered highest. So according to it, Einstein scored very good marks but fewer people knew about the change in the grading system and considered his as a failure.
Another misbelief is that if we watch television from too close to the screen for a very long period of time. It will affect our eyes. This statement arises in 1960 when an American TV manufacture company announced that due to some defects, some televisions are emerging more UV rays that advise them to sit a little far away while watching television. In 1960 American government make law named Radiation Control for Health, which stated that it is mandatory to use glass covering on the TV screen to decrease the effect of UV rays. So it doesn't matter if we watch cathode-ray Televisions from away or near the screen. It will not affect our eyes.
There is another misbelief that is a little shocking but a truth. The electric bulb is not invented by Thomas Edison but by English physicist and inventor Joseph Swan. He invented the first ever electric bulb in 1860. Joseph tried his best to make a vacuum inside the bulb but some air always left inside it and the filament doesn't last long. Swan never has the proper tools and resources to give electricity to the bulb but, still he invented the first ever electric bulb. On the other side of the World, Thomas Edison is continuously trying to invent the light bulb but failing again and again. 19 years later in 1879, on the basis of Swan's model, Edison successfully invented the bulb.