A multitude of avenues is open, mostly throughout the year so you can try your hands on practically every adventure sport that you wish for!
Air ballooning and paragliding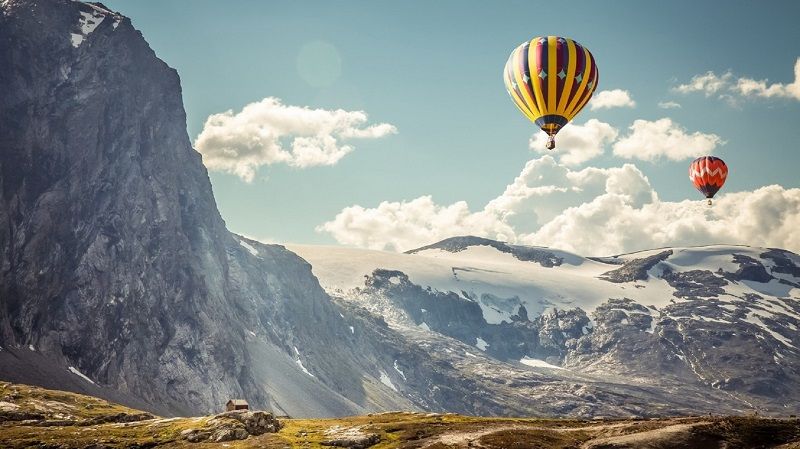 Nepal's capital city offers a stunning yet silent hot air balloon ride which maneuvers its way through the sunlight Sky and gives surreal views of the Himalayan ranges from high altitudes.
If you wish to feel the rush of air through your face, head towards Pokhara, for the paragliding venture where you can roam across the Pokhara Countryside.
2.Mountain flights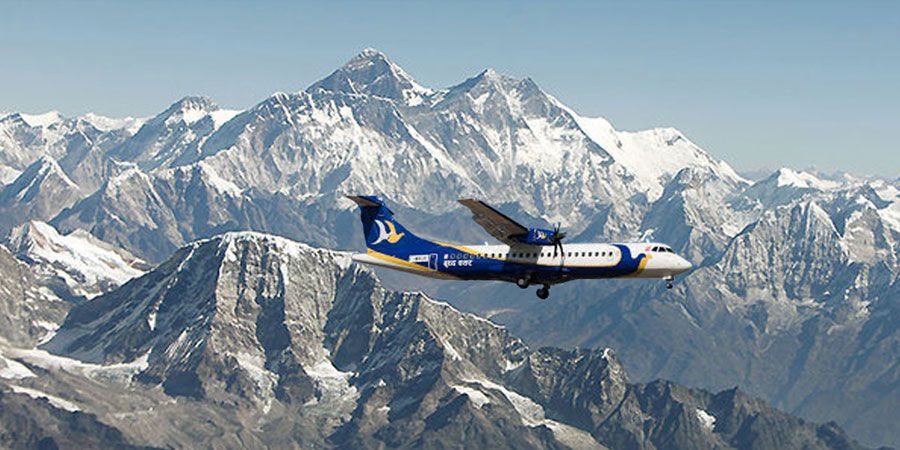 If you are keen on photography and have carried your DSLR then the one-hour mountain flight is sure to get you some great pictures to brag about!
The famous peaks of gosaithan, dorje lkahapa, mount numbur,karyolung, Pumori and Mount Everest are seen on your way up.
3.River rafting and kayaking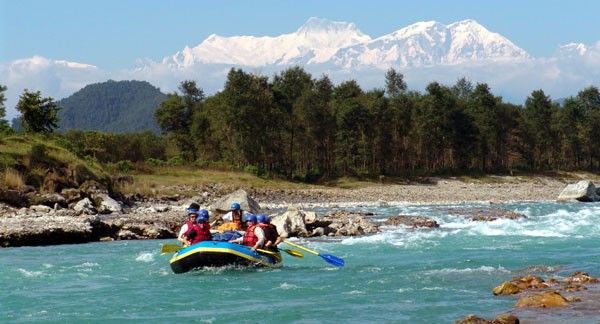 It is yet another adventurous activity to pursue and crushing down the ferocious rapids of the cool river takes an adventure to another level altogether.
Well if you don't believe in a team effort, and possess the immense strength to cut through the rapids- then kayaking is your sport!
Activities are open from October to mid- December and in the months of March to early May.
There is a graded difficulty level for different types of people( you are the best judge)!
There is also an added bonus of the rafting trip being extended to two to three weeks for the higher end adventure lovers and a couple of days trip for beginners.
4.Bungee jumping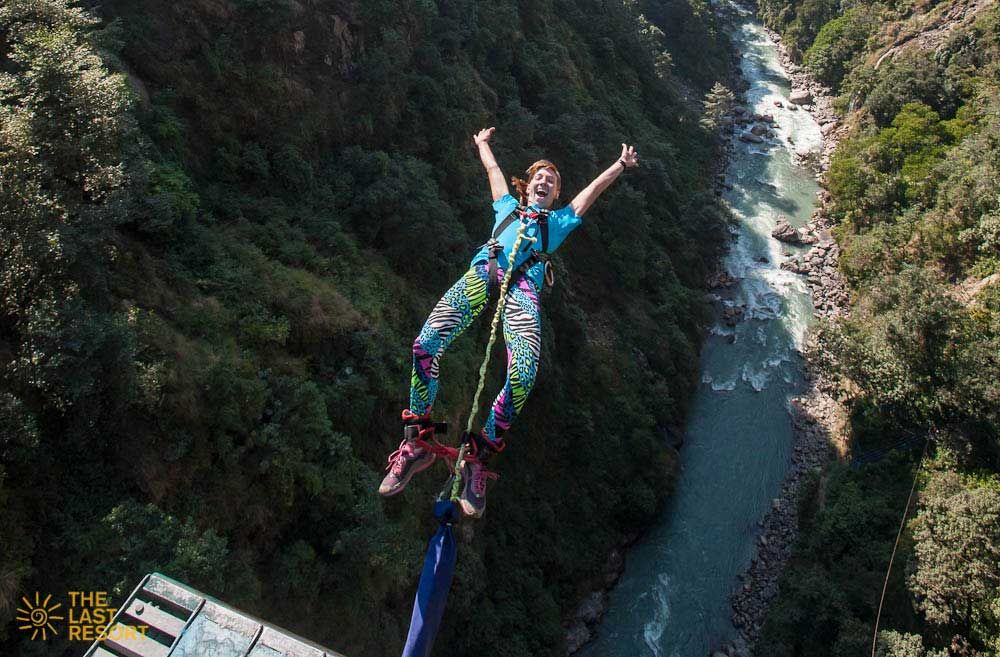 Oh, what a divine thrill this sport gives me! The first time I remember doing this sport was in Rishikesh when it almost felt like a free fall from the Hilltop. You only realize that you are tied to a suspension chord once you are pulled up in a fraction of a second (when you are about to take a holy dip in the river!! That's how scary this is, yet a great adventure).
Nepal was my second time, but every region has its own speciality and difficulty level so doing bungee jump here was an emancipating experience altogether.
Over the thunderous rapids of the river Bhote Koshi, the bungee jump takes place amidst the tranquil backdrop of the snow-clad mountains.
The site is a close to the Nepal Tibet border, it takes you a three-hour bus ride from Kathmandu and the jumps can be booked from Kathmandu itself.
Meet you after the adventure!
5. Mountaineering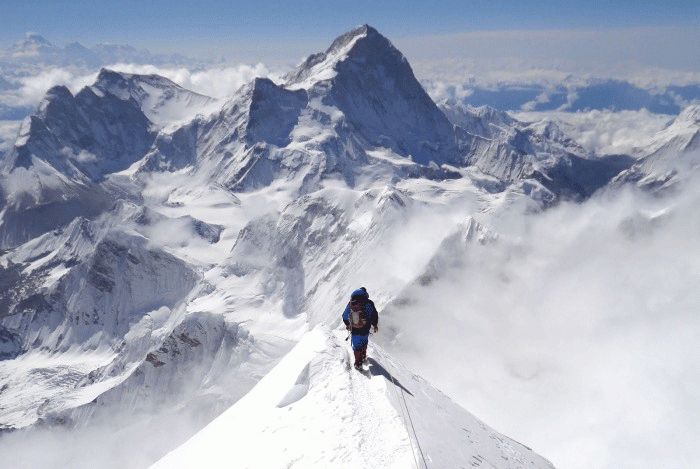 Mountaineering is one of the prominent attractions of Nepal, with the snow-clad peaks challenging the Mountaineers throughout the ages to Endeavour on this breathtaking lifetime journey.
For the same reason, you would have found many daring mountaineers with their bags packed during your flight.
The climbing permits to scale the Nepal Himalayas is issued throughout the year and in all seasons but there is a detailed and a deep health and fitness analysis before the final climb.
6. Trekking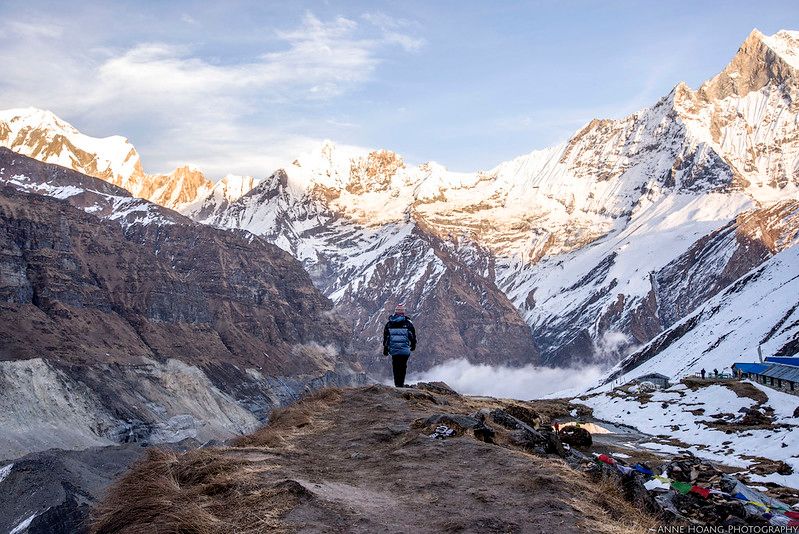 For those who want the Pristine view of the Himalayan ranges, and want to experience mountaineering at a mid-level, trekking is the right activity which actually forms a base for mountaineering.Moreover, the diverse sections of the mountains that you come across on a trek do not fit into the luxury of a mountain climb!
Trekking is a complete walk game altogether. Yes, you need to be considered fit to undertake the trail.Trekking in Nepal contrasts with different gradients that it provides ranging from easy walking excursions to the difficult and challenging climb of snowy peaks!
For those who love leisure, pony ride which is offered in Pokhara, Dolpo and lo mathang is by and far the best option as you get the same views at a double comfort.
7. Jungle safari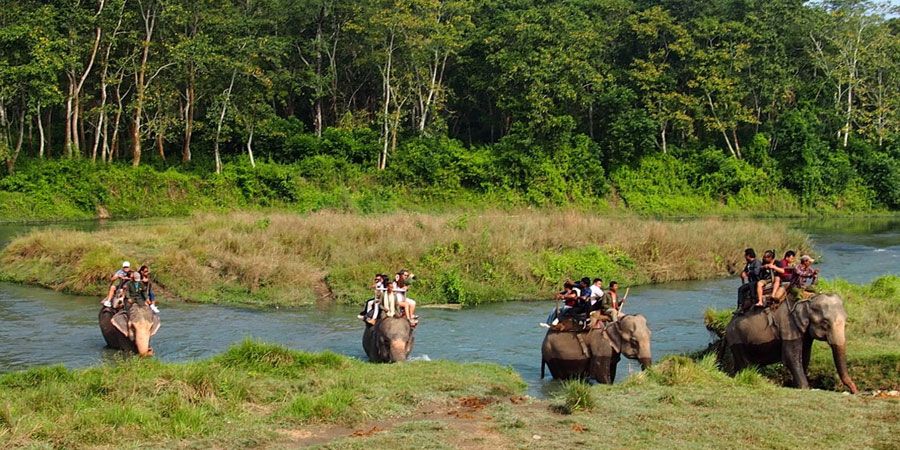 Wildlife Reserves throng Nepal throughout the length and breadth of the region, for there are 14 national parks established in Nepal that host of plethora and distinct species of wildlife, natural vegetation to look out for.