Your failures are your potentials
You get to know the sweetness of the success once you taste the failure unless until you didn't taste it, you don't the fruitfulness in getting success. In everyone's life everybody should face and taste both success and failures but everyone wants success they don't want failures.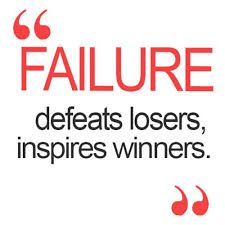 Once we taste the failure we came to know what are the drawbacks, capabilities, abilities we possess, where we are strong, where we are weak, where we need to focus, in which area we need to improve our skills, all the remaining stuff we get to know. If we face the success at the beginning of our journey in the first trail its self or in the first attempt we don't know the value or the struggle we work for it.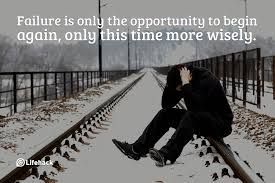 If we get the failure is the best teacher which teaches you the best lessons even can't be taught in our classrooms.
"Failures are stepping stones to success."
Many of us face and tastes the only bitter failures but not the sweet success then we will make a mark to ourselves as we are losers. We are not born to win anything, not taste the success this our fate, but it's not the case we can achieve anything, everything the only sky is the limit to reach.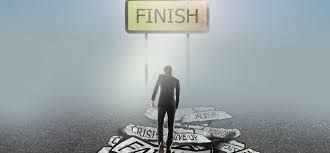 But what we all need is putting all our 100% in whatever the stuff we are doing, irrespective of the situation we are in, irrespective of the filed we are in, irrespective of the job we do, we need to give our 100%, we need to be confident.
If you apply for an internship you get rejected at the first time no issues try again to correct your mistakes, learn from your failures again apply for another internship if you rejected there then again apply for another at some point of time you get succeed.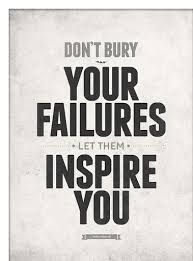 If we get failures we need to motivate ourselves no one will be there to motivate you, look after you, care for you, stand by you. You have to face everything, you need to overcome all your struggles and circumstances. When you get failures you will know what are your strengths, potentials so it's a step towards your success you will get to know the immense talents you possess and immerse potentials you have . Failure is your true potential , never ever give up keep trying until you succeed.
" failures are the best teachers "