The courage in journalism is sticking up for the unpopular, not for the popular.
Geraldo Rivera
5 September 2017, black day for Indian democracy. As one of the most vital pillars of democracy was mutilated, when one of the most renowned journalists and rationalist Gauri Lankesh was assassinated by the members of right-wing ideology members.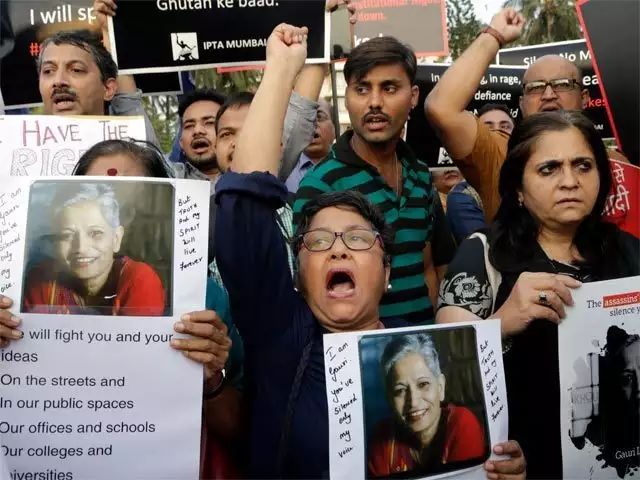 IMAGE SOURCE - INTERNET
She worked as an editor in Lankesh Patrike, a Kannada weekly started by her father P. Lankesh and ran her own weekly called Gauri Lankesh Patrik. At the time of her death, Gauri was known for being a critic of right-wing Hindu extremism. She was honored with Anna Politkovskaya Award for speaking against right-wing Hindu extremism, campaigning for women's rights and opposing caste-based discrimination. Ms. Lankesh was also an effective political organizer with the ability to bring together social and political groups — Dalits, indigenous tribals, leftists, Muslims, and others.
The special investigation team scrutinizing the murder case of Gauri Lankesh has held the accused Parashuram Waghmore member of right-wing outfit Sanatan Sanstha. He has himself confessed he didn't know who he was killed when he pumped four bullet in Gauri Lankesh. He just did it because according to him it was ' Dharma Raksha'.
The special investigation team perceived that the plan to kill Gauri Lankesh started almost a year before the actual murder took place on September 5, 2017. Amol Kale a former Hindu Janajagruti Samiti convener and the mastermind of the assassination hired the alleged killer Parashuram Waghmare for this shoddy misdeed.
Waghmare was told to kill Lankesh for the sake of saving Hindu Dharam. Kale then took Waghmare to an isolated three-acre land in Khanapur, Belgaum to practice shooting using an air pistol.
Parashuram Waghmore; I assassinated her to save my religion (Dharma Raksha).
If this scenario continues the situation will lead the country to the dogs and one day the radical nationalism will lead to harm our country's integrity.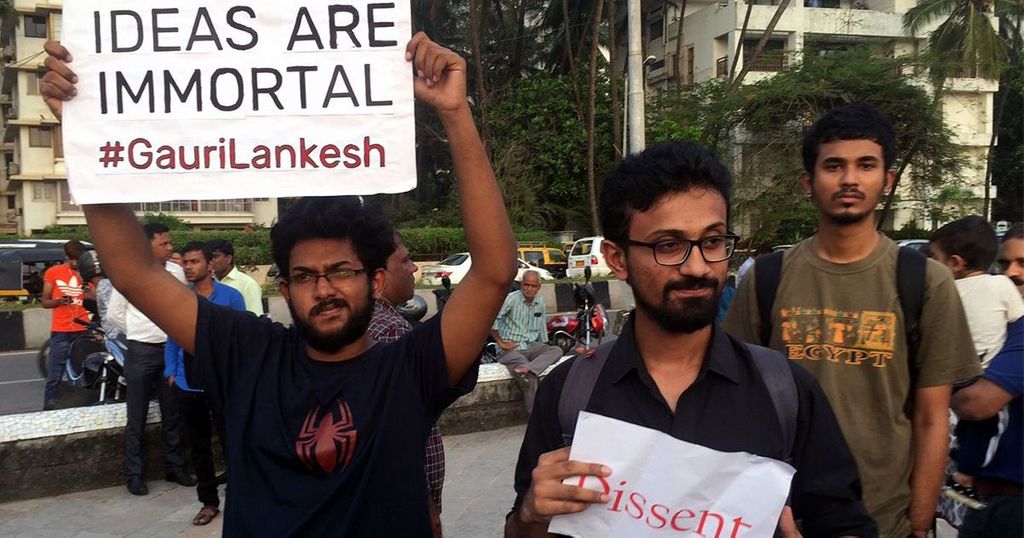 IMAGE SOURCE - INTERNET
The assassination of Gauri Lankesh was clearly a murder of freedom of expression as by killing someone one can't protect any religion because the ideology of a person resides in the society not only in the individual. The assassination of Gauri Lankesh also raised a question on the law and order as how the assassination was an easy task for the criminals and without any hindrance they were able to accomplish it.