Cricket is considered as one of the most active sports these days. Not only these days but from the time it was played. From the time people started playing cricket , they have adopted the sport so well that it has become a household sport now. They have made it a sport of their own.
It's no joke when they say Cricket is considered as a Religion in India.
People worship the sport. It is well observed and constantly seen whenever they support India wherever it plays or against whom ever it plays. There is not a single place in this world where Cricket is been played and Indians haven't been to.
Where there is Cricket , there is India. Besides this , India has also been a nation which has produced tremendous talent all over the years. The sport has been gifted with legends belonging from India.
Right from Tiger Pataudi , Farookh Engineer , Ajit Wadekar , Mohinder Amarnath , Sunil Gavaskar , Dilip Vengsarkar , Chetan Sharma , Kapil Dev , Ravi Shastri , Sachin Tendulkar , Sourav Ganguly , Rahul Dravid , VVS Laxman , Anil Kumble , Virender Sehwag , MS Dhoni , Virat Kohli and so on.
One such name that has not been mentioned above intentionally is Rohit Sharma. He is fondly known as The Hitman.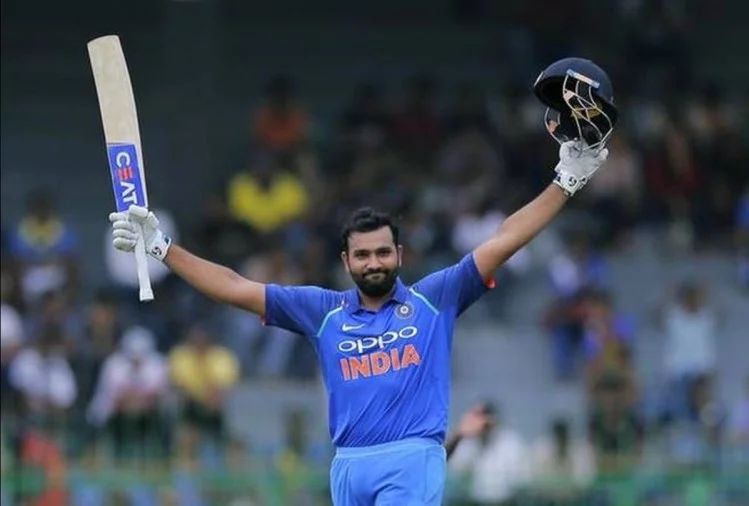 Rohit Gurunath Sharma was born on 30th April , 1987 in Mumbai. Being a Mumbaikar , Cricket is something that is definitely in their blood. Mumbai has been a state that has produced legends that have ever played the game of Cricket. Rohit Sharma is considered as one of them.
Debuting way back in 2007 against Ireland , Rohit made huge headlines in his intial days.
He was a crucial part of the Indian Team that won the 2007 T20 World Cup in South Africa.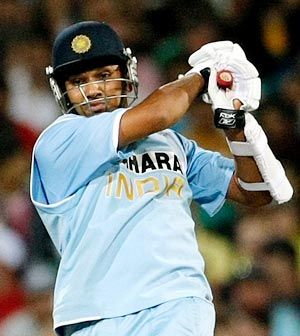 Rohit's Career can be divided into two parts. Part one being Before 2013 and Part two being After 2013.
In the 200 ODI'S that he's played , he has scored over 7,800 runs averaging almost 48. He has also scored 22 Hundreds and 3 Double Hundreds in the 200 games that he's played. He is the first player to score 3 Double Hundreds in One Day cricket.
Talking about the Part one of his career , Rohit scored 2680 runs in the 100 games that he's played with 2 hundreds averaging below 30.
Then came the actual twist in the tail. It was in 2013 that Rohit was promoted to open the innings which turned out to be the turning point of his career.
Ever since opening the innings for India , He has scored over 5100 runs in the next 100 games that he's played averaging more than 52. He has also scored 3 Double Hundreds and 20 hundreds out of the 100 games. He has also scored 3 Hundreds in the T20 format becoming the first Indian batsman to do so. He is the second fastest batsman to score 5000 runs as an opener in one dayers.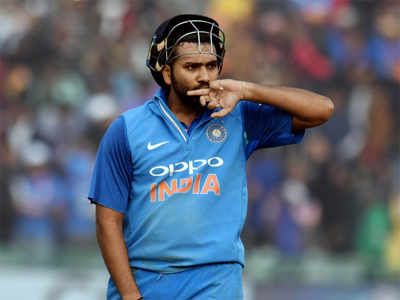 He is also the Vice captain of the Indian team in the limited overs format and has led the team to glorious victories.
He has also captained the Mumbai Indians in the IPL and has led the team to 3 title wins.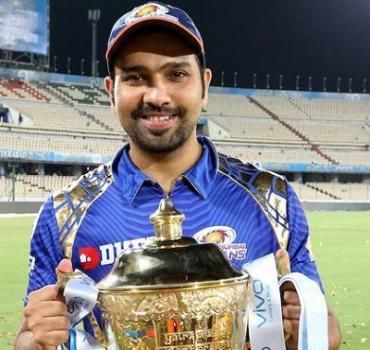 Here's congratulating The Hitman of Indian Cricket Rohit Sharma on his 200th Game. May you smash many more double tons and break many records , Hitman.