Sometimes it's wise to make a plan rather than wandering on the streets of your new destination. So I'm here with a very delightful and amazing place for your getaway. So grab your travel schedule, buy the tickets, book your rooms and be ready to enjoy this new destination. This place will surely bewitch you with its natural beauty. This overwhelming and breath-taking place has always something fantastic to experience. Surrounded by the picturesque hilltops, mesmeric lakes, pristine monasteries mixed with a winsome form of Tibetan art to lush greenery and tranquil environment at the vicinity of the temple, this place is even popular for trekking expedition and attracts the devotees all over the world to worship here.
This place is none other than the beautiful McLeod Ganj. This enchanting and enticing place is nestled in a suburb of Dharamshala in Kangra district of Himachal Pradesh at the foothills of the mighty Himalayas. McLeod Ganj is also known as "Little Lhasa" because of most of the denizens residing here are Tibetans. This place is a perfect blend of Indian and Tibetan cultures. From exploring a variety of art and culture, you can experience adventures and charming weather conditions of McLeod Ganj. You should visit these 10 worth visiting places of McLeod Ganj.
1. Bhagsu Falls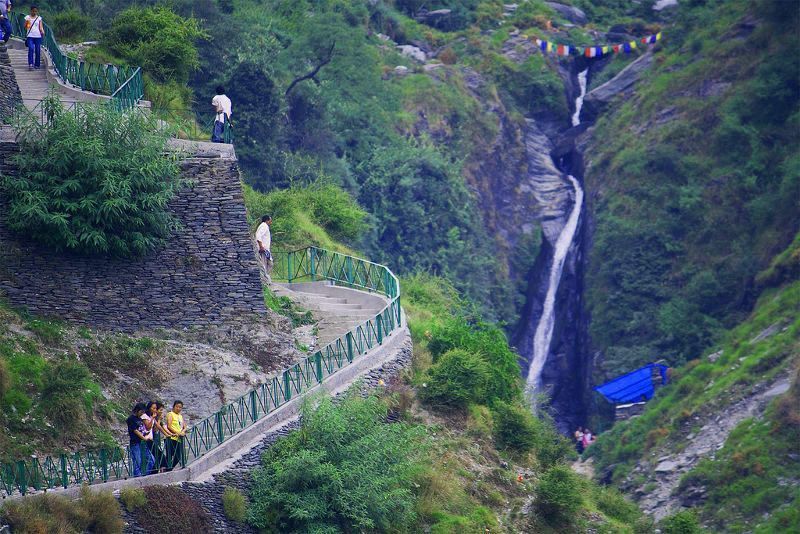 The most popular waterfall of McLeod Ganj, Bhagsu falls, known for its lush green vicinity, is an alluring site which will surely make your day most beautiful.
2. Namgyal Monastery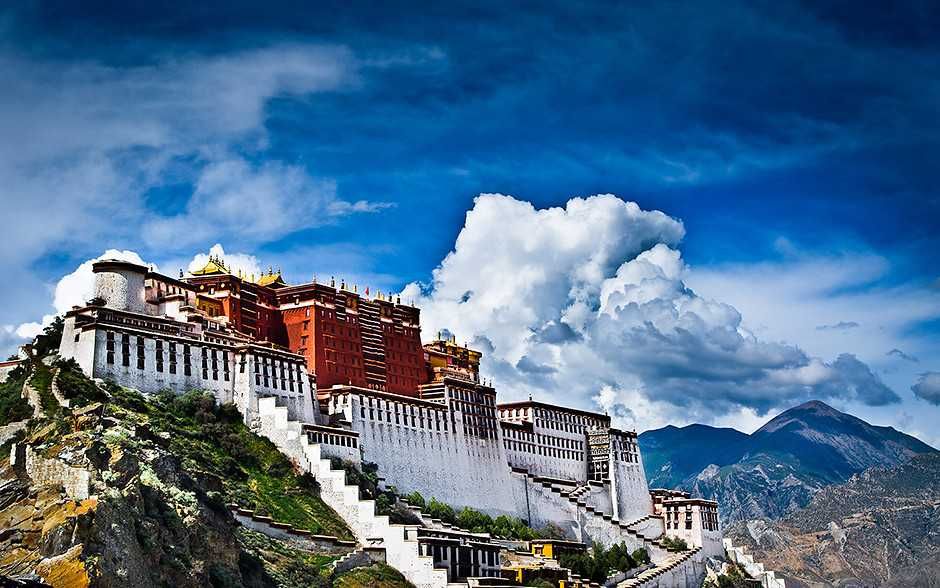 This magnificent monastery gives the panoramic view of mountain ranges of Dhauladhar. It is situated within the Tsuglagkhang complex which is the proud home to the residence of Dalai Lama. This monastery currently houses 200 Tibetan monks who are preserving the rituals of the monastery, its art and culture and beautiful tradition to which anyone can be fascinated.
3. Triund
The clean and graceful environment of this spot which is ideal for picnics will surely overhaul your senses. Triund is a popular trek which provides a panoramic view of Shivalik hills.
4. Dharamkot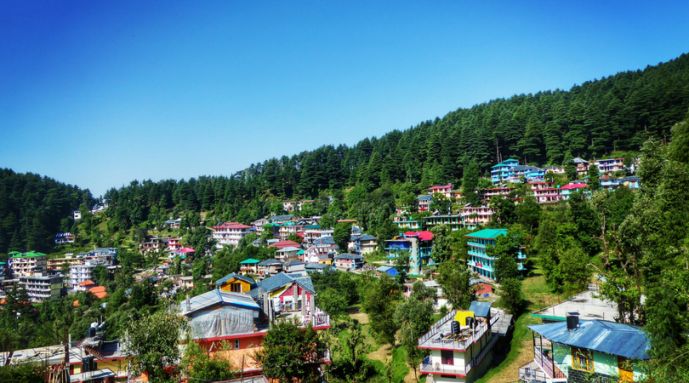 Nested on the crest of a hill above McLeod Ganj. It is amongst one of the quaint charming places which provide a picturesque view of Kangra Valley.
5. Church of St. Johns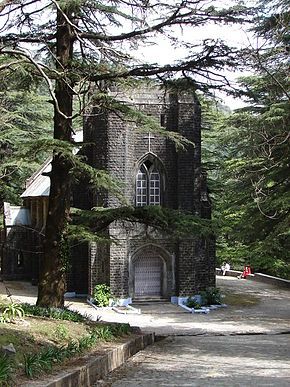 Built-in 1852 and is located on the way to McLeod Ganj. It is one of the most important churches in Himachal Pradesh. You can spot the neo-gothic architecture of this beautiful place.
6. Indrahar Pass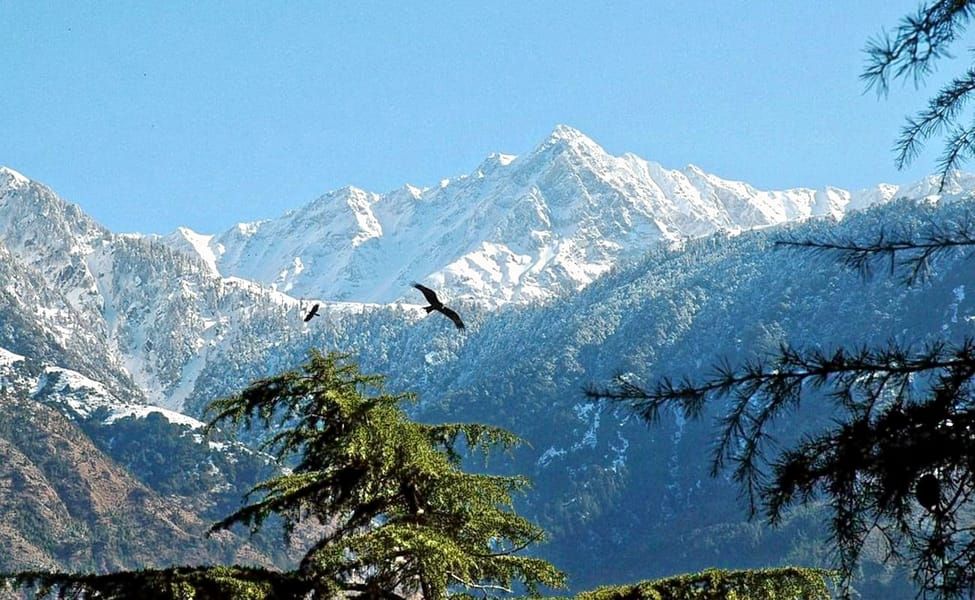 It is a prominent trekking trail. This pass gives you breathtaking views of Himalayan ranges. There is lush greenery surrounding all over the hills of Indrahar pass.
7. Dal Lake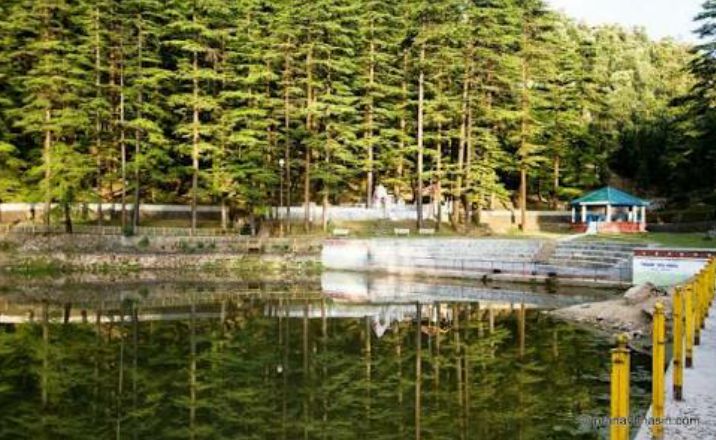 This lake is named after the Dal lake of Srinagar. It is 3 km from McLeod Ganj town. It is surrounded by deodar trees and has the temple of Lord Shiva in its vicinity.
8. Nechung Monastery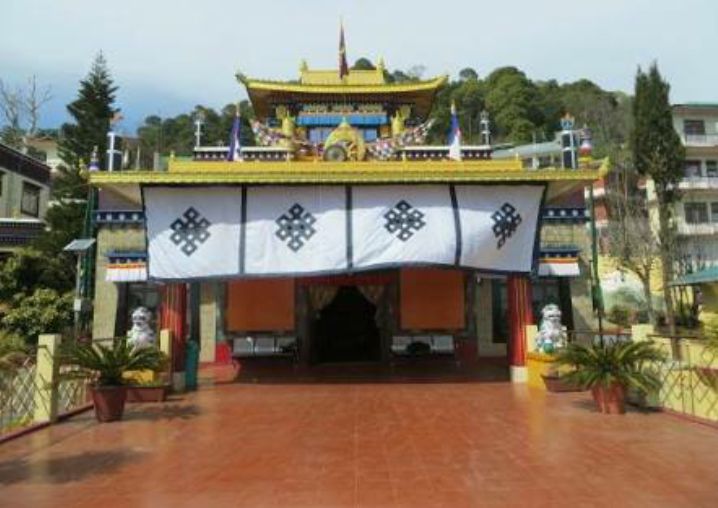 This worth seeing sight is one of the famous tourist attractions. This monastery is known for its warm-hearted hospitality. The travellers behold the beauty of Dhauladhar ranges from here.
9. Maharana Pratap Sagar
It is an artificial lake also known as Pong Dam Lake. Here you can indulge in various activities such as boating, fishing and many more. You can take a look of alluring mountains surrounding the lake and feel the pleasant and soothing water of the lake.
10. Guna Devi Temple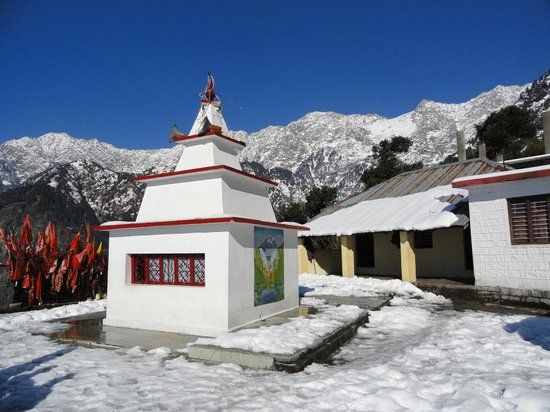 This temple is dedicated to goddess Kali. This scenic site has blissful green oak and deodar trees. Enclosed within mountains, this temple allows the tourists to take a glimpse of the resplendent view of Kangra Valley. Although this temple doesn't have any mystical significance, it is a worth visiting place of McLeod Ganj.
On the whole, there are many more places to visit and more things to do here. Since this place is blended with the culture and tradition of Tibetans and Buddhists, you can experience their art, culture and tradition. McLeod Ganj is synonymous with Tibetan food. So if you're there, then you should try out a broad range of tastes and flavour and be ready for appetizing delight. If you are really looking for an exciting and adventurous destination, McLeod Ganj will be the perfect one and will provide an unforgettable experience. For getting to seize with nature and exploring more about it, this city will serve you a magnificent view that will be memorable for you. So, what are you waiting for? Now get your bags packed and be ready for the adventures in McLeod Ganj.
Thanks.