Shanaya, played fabulously by Alia Bhatt, is a typical rich fashionista whose looks and clothes could slay. Even though the entire cast of SOTY was as glamorous as it can be, Shanaya stood out with her bold, cheerful and peppy avatars. From Radha to Disco Deewane, we all felt that Ishq wala love for the stars and Shanaya's outfits.
Here are some style tips that you can take from Shanaya to be the star of the Occasion.
Cute Dresses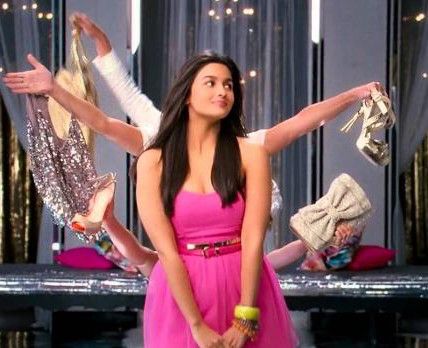 You can also carry this beautiful look by adding a denim jacket. Add fun elements like contrast color to your outfit. All you need is a bundle of confidence to go through this look.
Bright Colours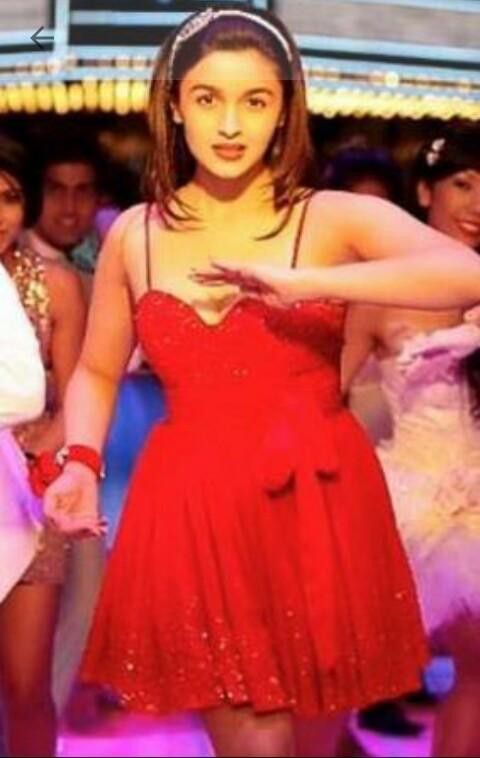 Bright colors are trending. Wearing a bright color gives you the feel of boldness, confidence and happiness. Instead of red, you can also go for darker shades like violet, dark blue, dark green and many more.
You can opt for neutral color shoes or heels if you are wearing bright color outfit. Tones/tints hues of accessories will look perfect for bright color outfits.
The Disco Dress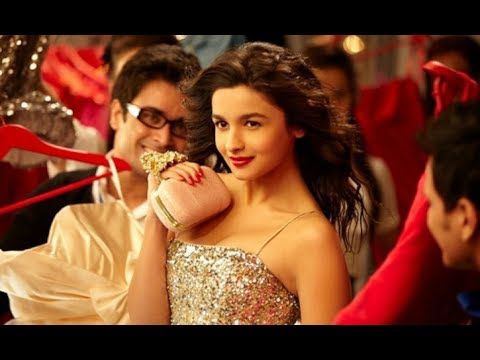 This sequin dress is perfect for a party look. You can wear bold or dark shade lipstick with smokey eye makeup. You can go with wavy locks as Shanaya.
O Radha teri Chunri!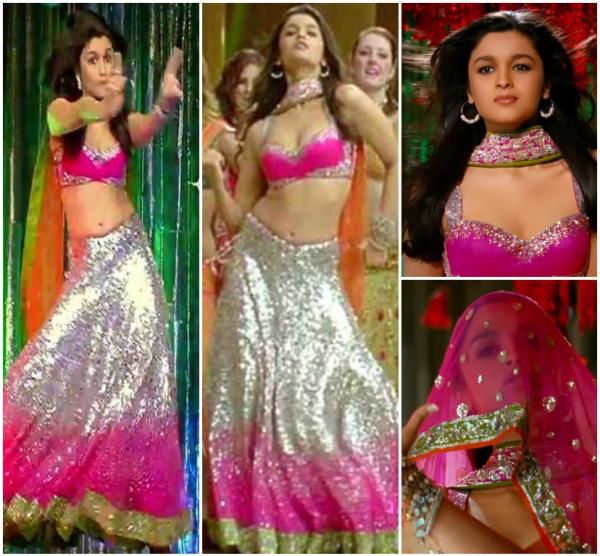 Currently peach is a very rare color for lehenga. You can look amazing by putting by pairing up your peach lehenga with olive green blouse with peach dupatta. Like that you can also come up with different colors for lehenga like royal blue, megenta, purple and so on.
Let your Eyes do the talking!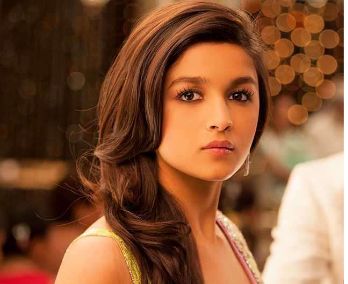 You can go through the minimal eye makeup what Shanaya did in the song. Rather than bold eye makeup go for natural look. A clean and natural look for eyes by using a liner on upper eye- lid and plenty of mascara for an open-eyed innocent look.
Rock and Roll with the Blazer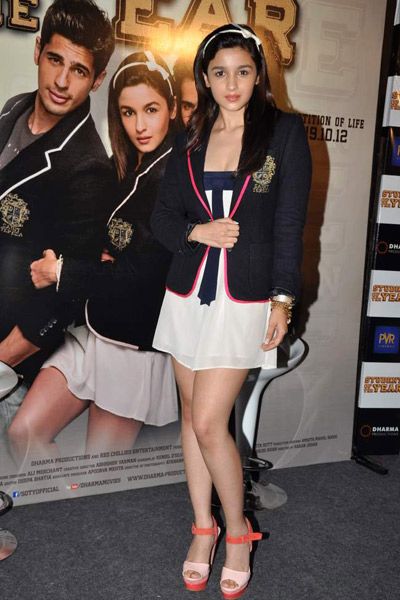 I love the way she had paired the dresses with the blazer. You can also add contrast style game over here. How?
By pairing your solid dress with a bright color blazer. Example - You can carry a black dress and pair it up with olive green blazer. Get this look and get wow compliments.
Just Flaunt it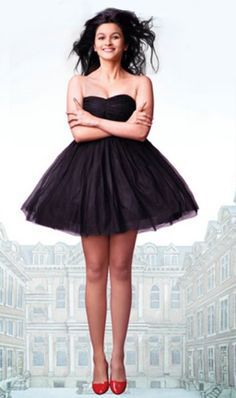 By wearing short and bold skirts, you can flaunt your body shape perfectly. Get the sizzling look! Pair up your skirts with solid color crop top and add denim jackets on it. You can also add Bra-lets and carry shrug over it.
Handbags and High heels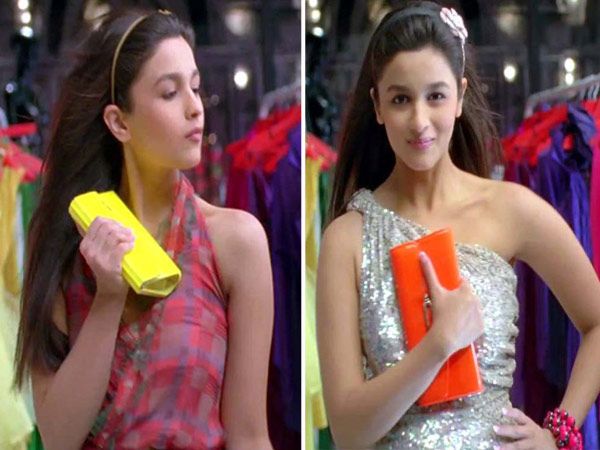 High heels can never go out of fashion. Most of the girls love to wear high heels. It not only gives the classy look but also raises the whole look to the glam level.
You can add fun elements like handbags to your outfit. For example if you are opting for black dress carry a bright color clutch hand bag like orange or yellow.
Its all about the Attitude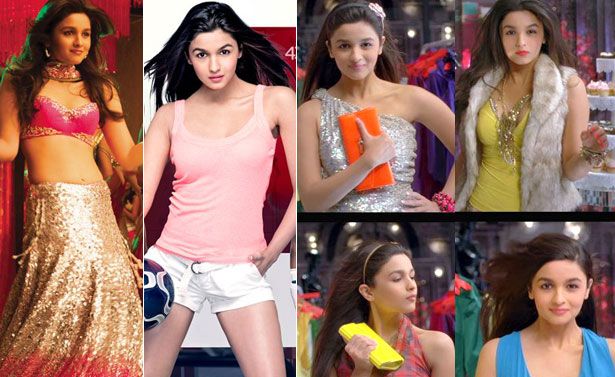 Good Attitute can brings up the best outfit out of you. The biggest weapon for the fashionista is the good attitude what she carries everywhere. If you have oodles of it then you can carry any outfit perfectly.
So all the Radhas, dress up and rock the disco floor. Make it a fun by dressing like Shanaya and feel that you are one in a million and nobody can cross you. Take all the good vibes and tips from Shanaya and burn the floor!