My goal is not to be better than anyone else, but to be better than I used to be.
He made his international debut with a duck in 2004. Multiple failures thereafter, his place in the team was being questioned. But with a blitzkreig 148 against Pakistan in his fifth ODI, Dhoni silenced his critics. There was no looking back after that innings. He rocketed away in the batsmen's ODI rankings, grabbing the World Number 1 spot in just 42 innings, a world record.
In 2007, he was given the task of captaining the team. Unfortunately, one of the first tournaments in which he led the team, the World Cup, did not go so well, with India being knocked out in the group stages itself. Dhoni faced a plethora of questions and criticism from his countrymen, but he bounced back in style, lifting the inaugral t20 World Cup, beating Pakistan in a nail-biting final. Now, he is regerded as India's most successful captain, possibly the most successful captain in the world, lifting all the major Cups cricket has to offer. Besides this, he is also the most successful wicketkeeper to have ever played the game, with record stumpings and unbelievable runouts a part of his daily routine. Not just this, in countless occassions, he has finished matches for India, winning matches from seemingly impossible situations, thus earning the title of 'The Finisher'. With such variety of skills, I feel that Dhoni is truly a "once in a generation athlete". Indeed, India is lucky to have a person like him.
Now at the sunset of his career, he has accomplished almost everything there is to accomplish. But still, even now there are people who strongly criticize him for India's losses. If you a legend, then you are bound to have some critics. But even his critics will agree that it will take ages for India to find a good replacement for Dhoni. Nobody can forget the historic World Cup winning six, when the entire nation roared in joy.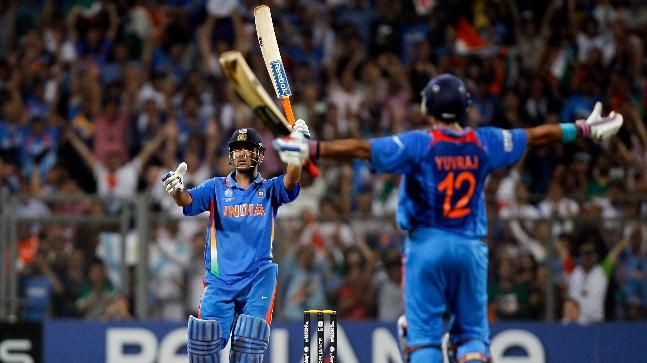 In the end, Dhoni will go down as one of the greatest men to have ever played the game of cricket. The three letters "MSD" will be etched in the history books in golden letters.