Men are always the epitome of class , boldness and groomsome characteristics. The fashion consideration and sense is quite different from women. Fashion speaks a lot about how you are defining your demeanour and personality. Men's fashion is rugged, strong appearance oriented , bold and mostly made up of warm colours. Men's fashion comprises of many categories and domains.
Formals- The Classic Demeanor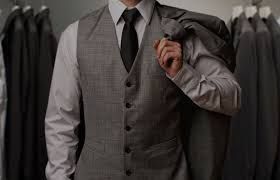 The three piece suit Every men has a dream of dressing up as a corporate man , with a lavishing statement tuxedo. The formal presentation of a Man's personality, is best suited in proper ironed shirt , with extraordinary fitted pair of pants, a tie and a good fabricated blazer. Suits are the best wearable clothing for weddings, meetings, high end get togethers, big fat celebrations and even funerals. The most ethereal wardrobe for classic outings is , no dount, A formal Three Piece suit!
Casuals- The Perfect Go-To Look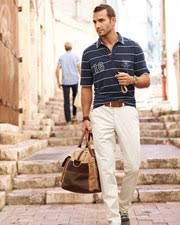 Casuals are the greatest escape from heavy clothing as well as being comfortable atthe same time. Casuals are generally the day to day wear collection , which is budget friendly as well as fashionable at the same time. Super comfi Tshirts, pair of trousers , casual sneakers, chinos and the most reliable , JEANS are few of the categories of men's fashion. Beachwear, shopping wear, vacation wear are other few categories of casual fashion.
Indian Wear
Indian wear has always been the centre of attraction . Women love to see men well groomed and dressed up in kurta pyjama on different cultural events such as weddings, Indian wedding events, festivals and what not. Casual kurtas are also trending in Indian men's fashion from years. Fashion in India has grown as fire, Indian men focusing on their grooming is one of the top valuable change fashion in India has experienced.
Fashion has turned the outlook of menswear in a good sense and we can totally agree on the fact how fashion has influenced personalities and influenced the basic day to day wear.
Cocktail Attire
The rules are slightly relaxed here. Women can sport their favorite little black dress, while men can wear a dark suit and a tie.
Ties Versus Bow Ties
Male guests can definitely get away with a regular tie and suit for a black tie optional affair. But when it comes to black tie, or black tie requested/preferred wedding, a bow tie is much more appropriate, especially paired with a tux, said Ordonez. She suggests getting a little bold by trying a brighter, pop of color for a daytime wedding.
Beach Weddings
It's easy to think sundresses and flip-flops with this one, but don't let the sand and ocean fool you. Even if it's a beachy wedding, it's still important to dress to impress -- especially when dealing with the less-than-ideal elements of sand, salt water and sun, said Ordonez, who suggests that women try a "delicate sundress" or a "chiffon gown that's lightweight and can be paired with a solid pop of bright color or a feminine, floral print." She also says to avoid a straight-up traditional flip-flop -- as tempting as it may be and opt for a different kind of flat such as a nice sandal with embellishments.