About the city
Saint Petersburg is the second largest city of Russia with a population of around 5 million. It is a Russian port city located along the Baltic Sea. It was founded in 1703 by Peter the great. It is the fourth most populous city in Europe. It has been given the status of a federal city due to it being an important port city. The city is named on Saint Peter who is one of the twelve apostles of Jesus Christ. It is sometimes considered as an alternative to Moscow, due to the architecture and culture, except that it is a little slow paced in comparison to the capital.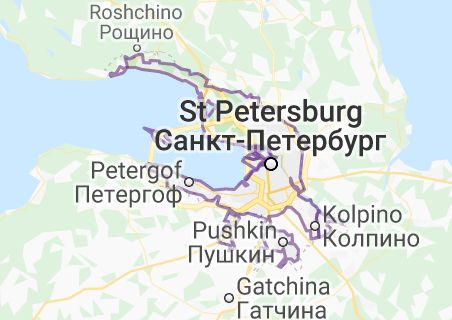 This city is home to the President of Russia, Vladimir Putin, who has been in service since 2012. When there was a boycott against the 2018 presidential elections in Russia, the largest number of protests were held in this city. Due to it being a port city, water is a huge part of it. For private tours, there are boats in the city, and a water taxi service known as the Aquabus is also available which is open to all citizens.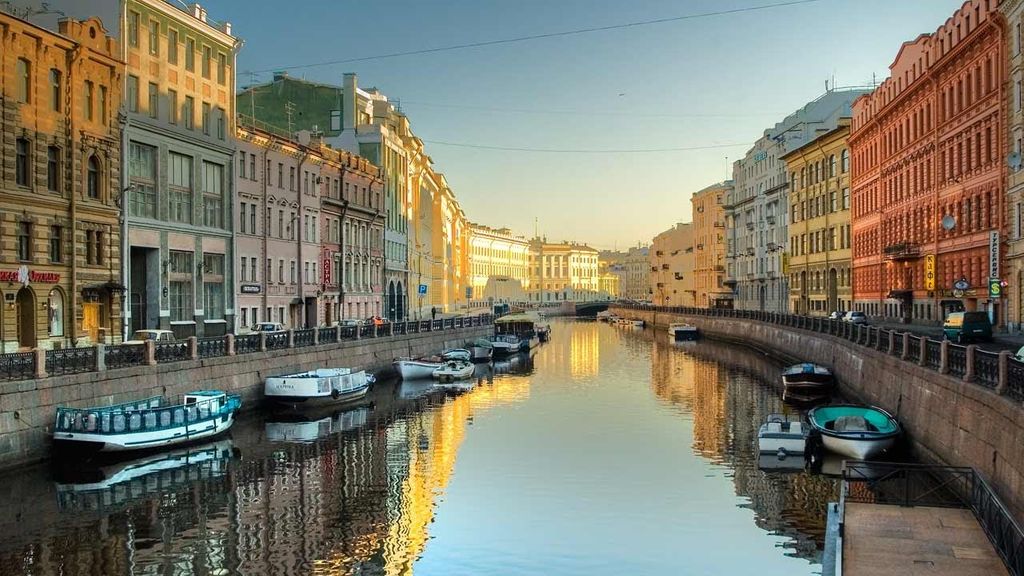 Famous Places to visit in Saint Petersburg
The State Hermitage Museum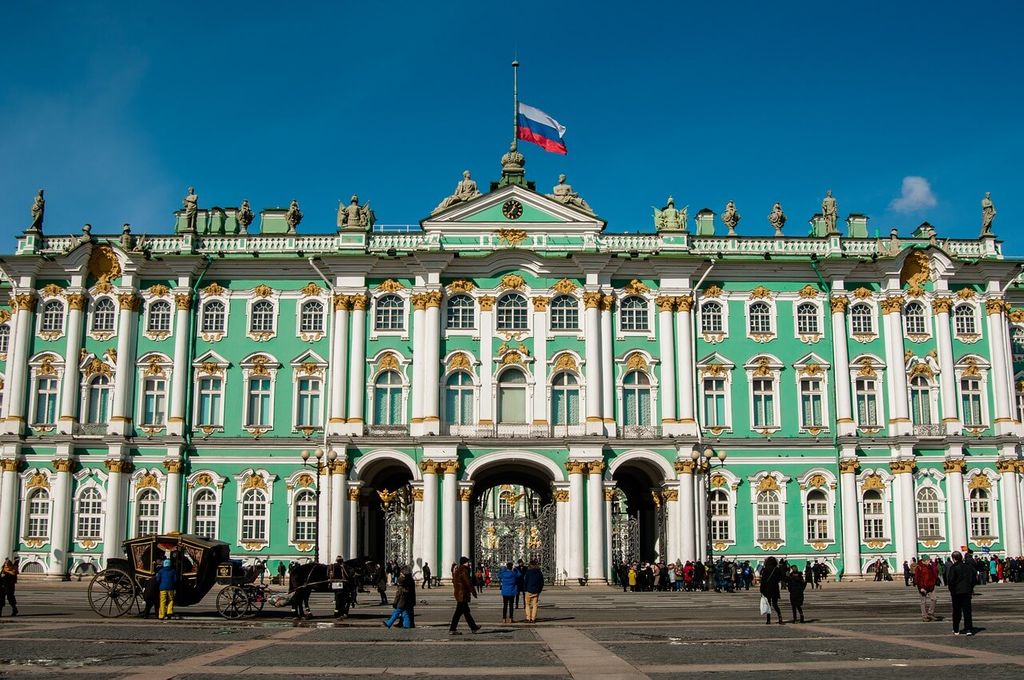 It is an art and culture museum which was founded in 1764 by Catherine the Great. It houses a huge collection of antiquities. It is the second largest art museum in the world with the world's largest collection of paintings. It is the most visited and most popular tourist attraction of Saint Petersburg. It has Egyptian and Classical antiquities, Prehistoric, Italian, Spanish and decorative art and much more things to see. If you ever visit Saint Petersburg and didn't see the Hermitage, your trip was a waste. The tickets for the museum are free every Thursday, but if you could afford enough to go to Russia, you might as well could afford the tickets, as free tickets mean a huge crowd which means you won't be able to do anything much except sweat.
Savior on the Spilled Blood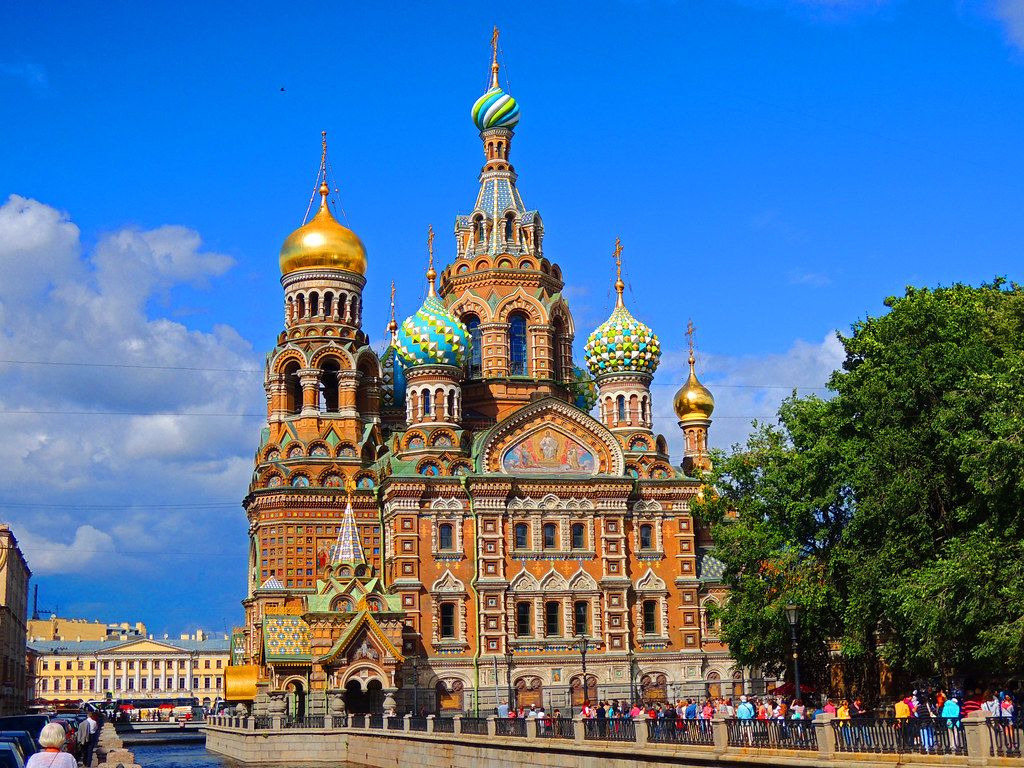 The Church of Savior on Spilled Blood is also one of the most visited sites of the city. Built in 1907 by architect Alfred Parland, it has a Russian Revival architecture, and took 24 years to construct. It was built in the memory of Alexandar II who was assasinated in 1881. It has a beautiful interior and exterior and has the largest mosaic collection in Europe. It is decorated with Italian Limestone several other precious stones. It attracts people from a far sight due to its five onion domes which are beautiful decorated and plated with jeweler's enamel.
St Isaac's Cathedral and the Moika river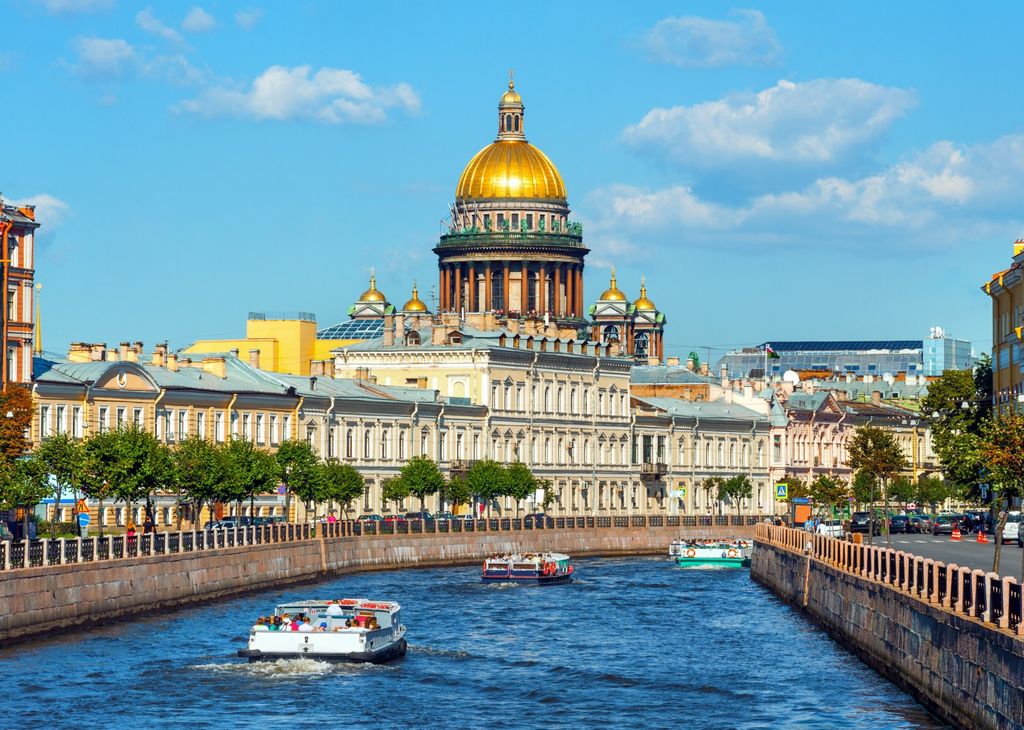 The Saint Issac's square, also known as the Vorovsky Square is a major city square which currently functions as a museum. Located alongside the Moika river, it gives a beautiful view which is worth watching. You can take a boat and see the beauty of the square from outside, as well as other parts of the city. It was opened in 1858 and has a neoclassical architecture. It is also worth visiting for a pleasing view to the eyes and to take a stroll in the museum.