"Don't be into trends. Don't make fashion own you, but you decide what you are, what you want to express by the way you dress and the way to live." —Gianni Versace
Now, when the weather is changing, you should also plan some creative & trendy alteration to your wardrobe as per fashion trends for summer.Summer season is considered to be very favorable for fashion.That's why designers work hard all year long to present their best apparel collection in the summer.They prepare the best designs, keeping in mind the changing fashion trends, selection of colours and choice of youth at the international level.
There was a time when women were mainly oriented towards fashion but today the situation has changed,men are also now aware of fashion as women. Perhaps,now special collections are also being designed for men.
Nowadays, the trend of adopting the fashion of international celebrities has also increased.There are many young men who don't want to limit themselves to pants, shirts or jeans, but prefer to show themselves trendy with Ralph Lauren Pant and Corona Board shorts.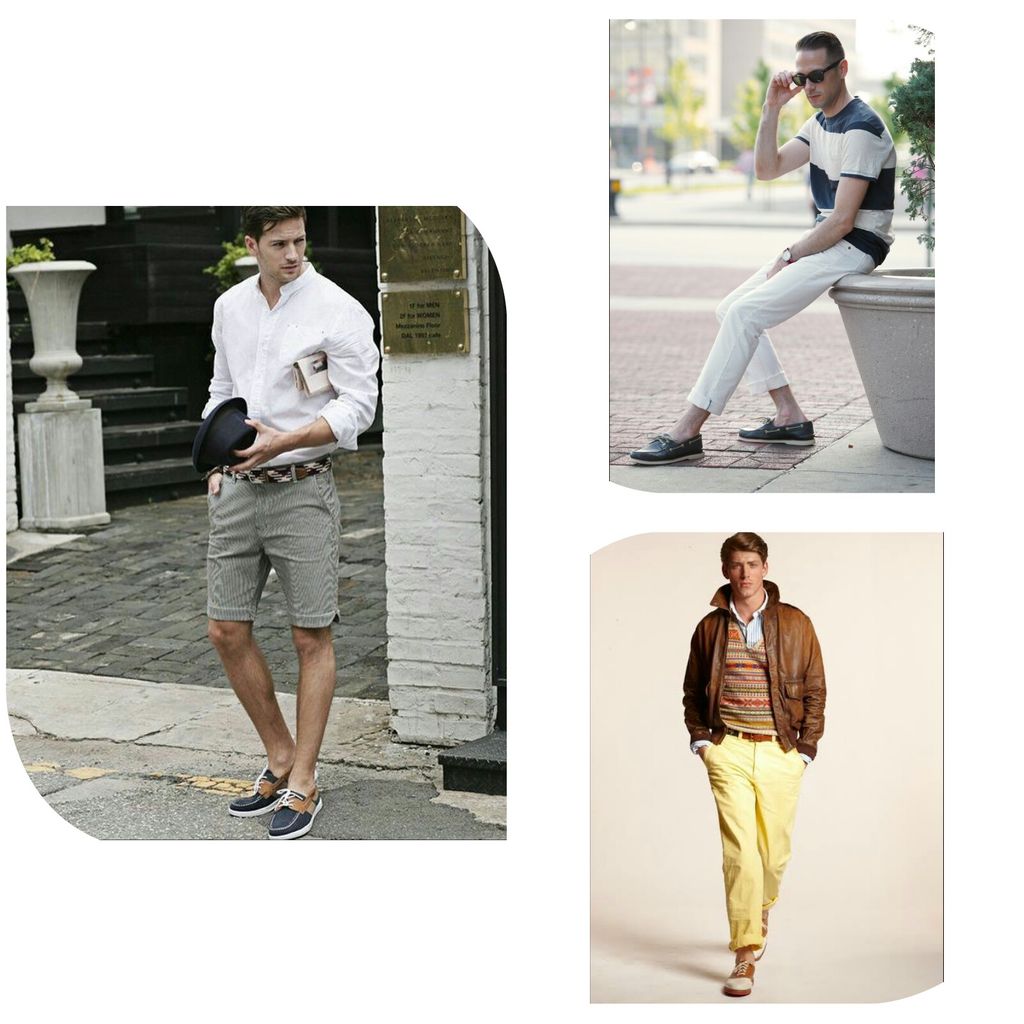 When it comes to looking cool and fashionable in summer, most girls like to wear something that is bright, and the fabric is light enough to avoid heat and sweat, and it also has cool and trendy look. If you are confused about what to wear as a casual wear in the summer season, then you must checkout actress 'Hina Khan's' latest look.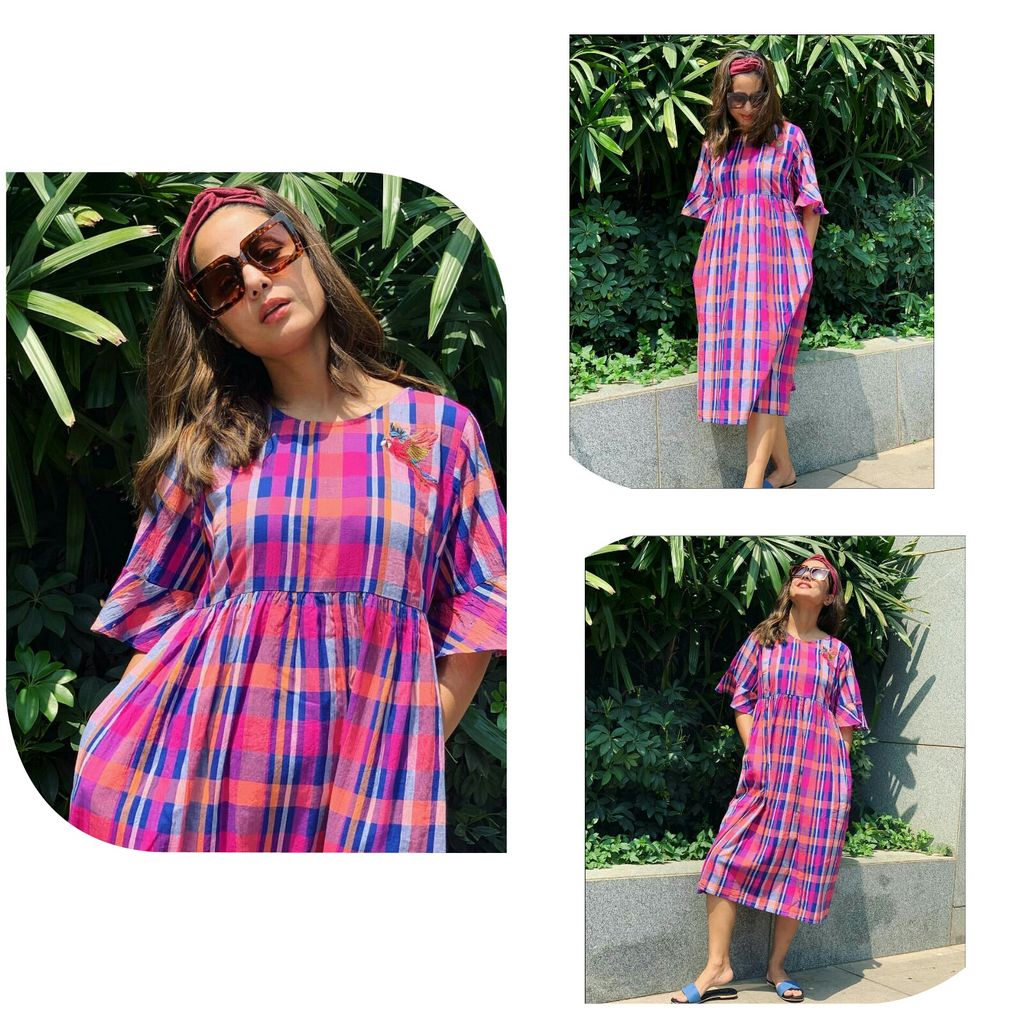 This look of Hina is very simple as well as is perfect for the summer season.This quarter sleeveless dress is light and colorful, below knee length and is as comfortable and beautiful while wearing.
The choice of clothing in the summer has to be thought carefully.If there is a demand for a woolen jacket in winter, denim jacket is the first choice of girls in the summer.
Or we can say denim jacket is the evergreen fashion.Wearing it in many ways can get a stylish look.
Nowadays the maxi dress is trendy,it can be paired with cropped denim jacket.If you want to make your look even better, wear the dress with metallic accessories.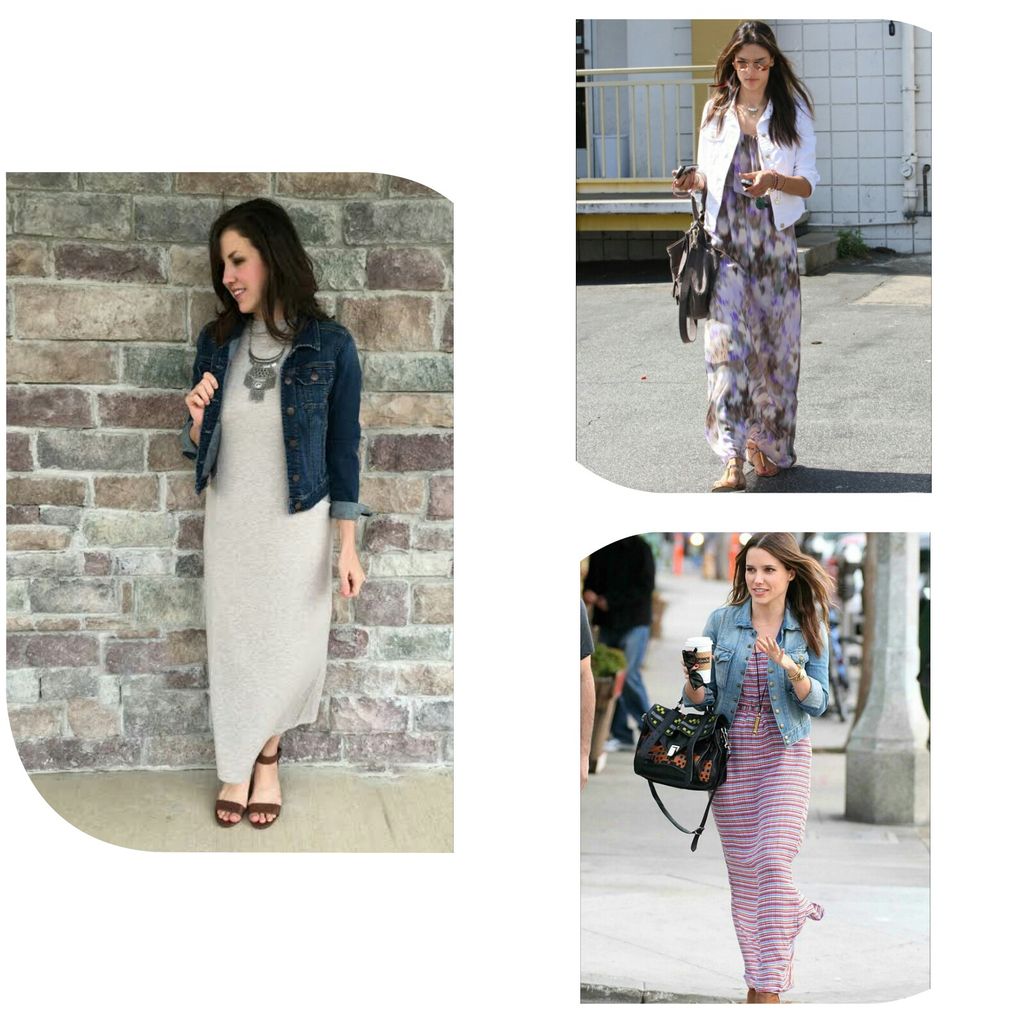 For casual look like 'Tomboy', we can wear denim jackets above the jumpsuit.Also, sporty shoes will go perfect with it.With slim-fit pants, any colors of Indo-Western cut and designer short kurti, can get the best casual look by wearing them with a cropped denim jacket.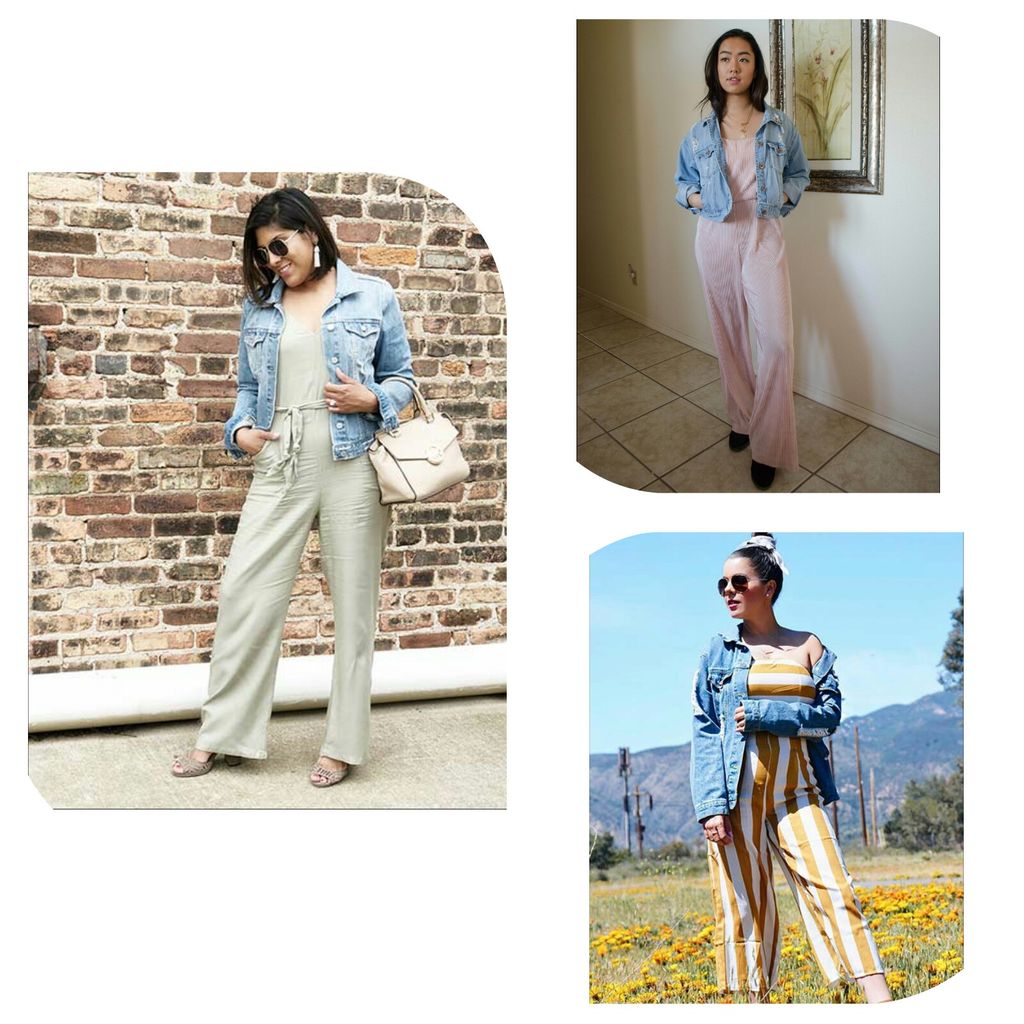 Conclusion - Summer is one of my favorite seasons for fashion. Why? It's the right time to show off your apparel and jewellery.There are tons of terrific casual and festive summer outfits that you can rock from Mondays to Weekends.
You should wear cotton clothes and light coloured clothes in summers. As, we sweat a lot in summers. Cotton is a good absorber of water. Thus, it absorbs sweat from our body and exposes the sweat to the atmosphere.