Fashions come and go but a few hair fashions remain constant. A few hairstyles never really disappear completely. Some hairstyles stay over centuries in different variations. It has always been a fascinating topic to talk about.
Hairstyles play an important role in creating all overlook. They are a way of creating a statement. A hairstyle can tell you about the individual image and personality. They are also an essential part of first impressions.
Guess the most important part of a woman's look?

Her hairstyle. Her identity reflects on her haircut and hairstyle. A bad hair can turn down the entire look, whereas having a good hairstyle compliments the personality and appearance.

Different types of Hairstyles

There are different or we can say thousands of hairstyles. Different hairstyles for different outfits and occasions. For example, if you are going to a party, and wearing a black shimmery body con dress then go for curls or wavy locks hairstyle.
If it's time for a festival and anyone is carrying a beautiful traditional outfit like sari then go for a bun.

Some hairstyles that can never go out of fashion

Some hairstyles that can never go out of fashion. Like curls, buns, wavy locks, middle-parted, theses are some of the hairstyles which are evergreen and can go with many outfits.

Different types of hairstyles
Newest hairstyles for sari
Hair bun for sari
Hair bun is a very simple and interesting hairstyle for a saree. It's easy and simple to make. Just tie like a bun and you are all set to go.
Tips- use bobby pins and clips of the matching saree.
Puff-style Ponytail
For a formal party or any formal look, go for wearing a saree and do a very stylish puff style ponytail. It will give the saree a more formal and subtle and smart look.
Remember, a hairstyle can make your personality more defined and suitable. It makes a good impression.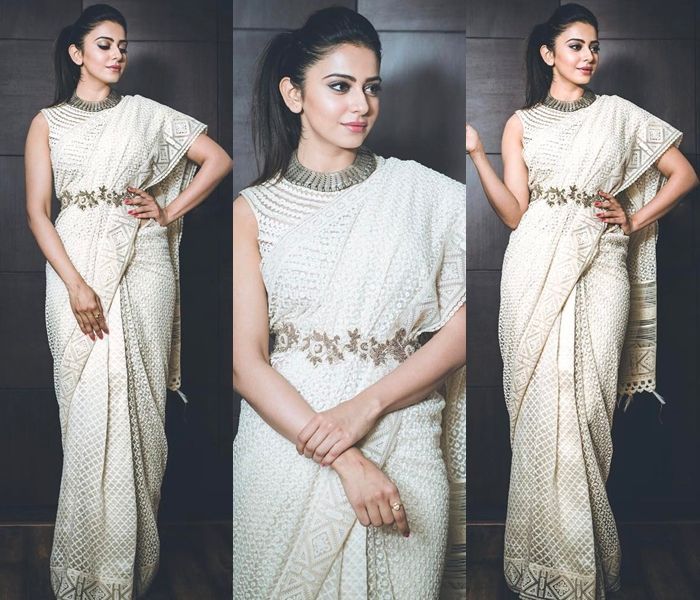 Messed Up Side Braids
If you want to look stylish, fashionable with your stunning saree. You have to give time to your hairstyle.
I know braids are not that easy but it's worth it if you give time.
So go and try braids with your saree. Remember messed up side braids.
Simple Hairstyle for saree
Simple shortcut hairstyle
It's one of the easiest hairstyles for a saree. Carry a beautiful silk saree with this hairstyle.

Open hairstyle for saree
The open hairstyle is always evergreen. Just to make it set, use a serum or straighter.
Side clipped hair for saree
Side clipped hair is also simple and a cute hairstyle. with the help of clips make your hair side clipped. Use shimmery clips if you are attending any wedding or party.
Long Hairstyles for Saree

Classic Bun hairstyles for saree

One of the oldest hairstyles which will never go out of fashion.
A classic bun is what we say looks royal on saree.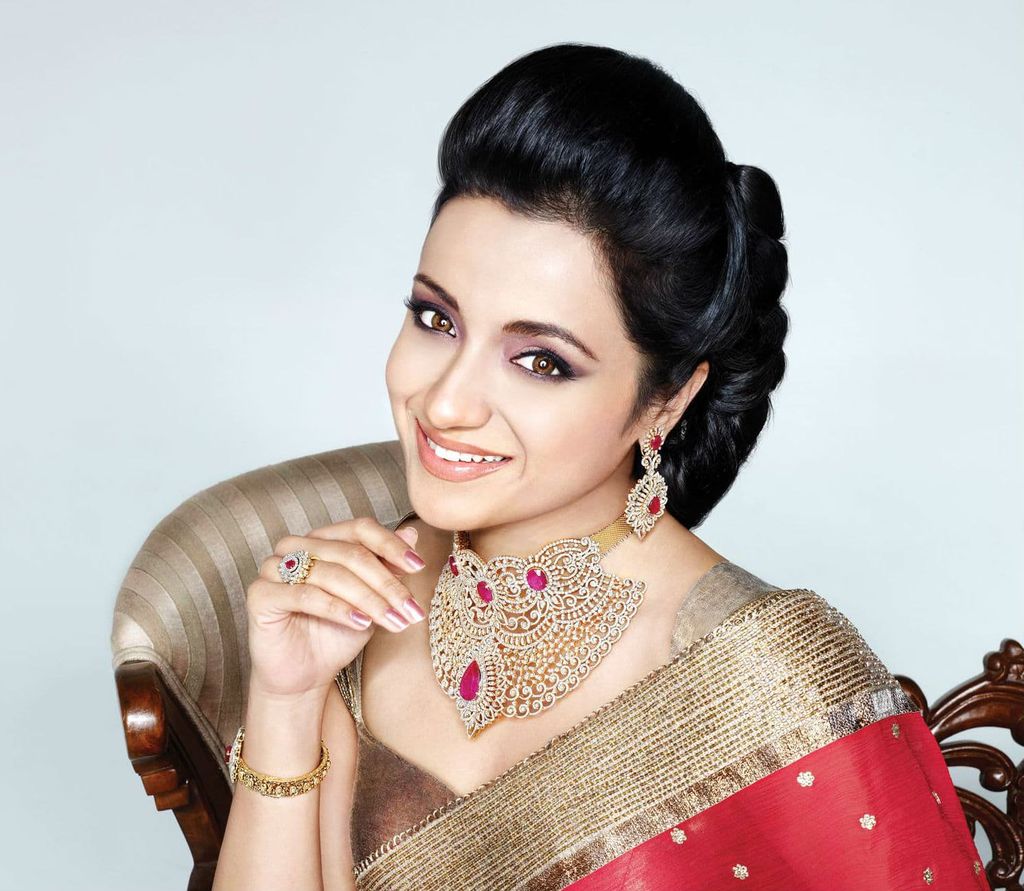 Long Braided Hairstyle for Saree
I know it's time taking but if you want to look gorgeous you have to make it. Utilize your long hair and get the wow compliments.
Bangs for long hair

Bangs look amazing in saree. Select amazing saree with accessories and complete the look with bangs.
Medium Hairstyles for Saree

Side braided messy bun for saree

A side braided messy bun is very trendy now. It will make you look prettier in saree.
High ponytail for saree

If you are carrying a collar blouse or off-shoulder then go for a high ponytail. It will give a formal look to the saree.
Wavy curls with medium hair
Wavy curls are easy to do. Do it with hand rollers or curlers. The choice is yours. Apply a serum or gel before applying curler.
Short Hairstyles for Saree
Short wavy hairstyle for saree
For short hair girls, you can easily save your time. Flaunt your short hair with waves.
Short trimmed bob hairstyle
A perfect example of a bob hairstyle is Mandira Bedi. she has short hair and she carries it so well whether it's a saree or short dress.
Bridal short hairstyle for saree
A middle-parted hairstyle for a bridal short hairstyle.
Different Sarees with a different hairstyle
Falling saree with open hairstyle

Pleats saree with puff ponytail hairstyle

Dhoti saree with bun hairstyle

Short wavy hairstyle with saree

Bun hairstyle with saree

High ponytail with Indo-western saree

Gorgeous curls with Ruffle saree

Center parted hairstyle with Lehenga Saree

So taking everything into account, a traditional Indian Saree gets a modern-day twist from the last few years with different hairstyles.

From the leading pallu used to cover the heads of women to the unique Saree styling, and different hairstyles India has a different saree type for every region and culture.


With the innovative drapes, unusual blouses, unique hairstyles each element of the Saree has been re-thought and re-designed. Conclusion giving the same old sari a new breath of life that women love to wear!