Kuchaman
Reaching Kuchaman
Distance: Southwest Delhi( 441 km)
Journey time:
By road 7.5 hours
By train 9 hours
By air 40 minutes + 3 hours by road
Location: Up in the Aravali Hills at a height of 1000 feet, kuchaman is in Central Rajasthan, 78 km from Kishangarh.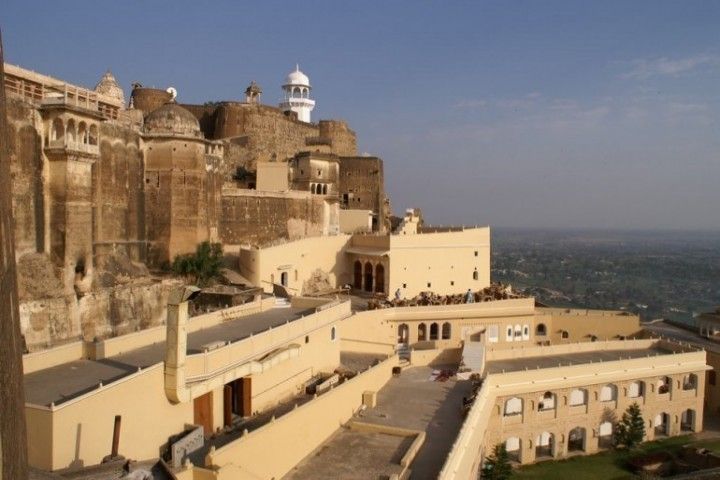 The Kuchaman Fort, in its revered Glory, basks in the sunshine reveals its grandeur.
It was built by the gurjara pratihara dynasty back in the 760 AD.
Now turned into a luxury hotel, this fort was once center of strategic control from where the pratiharas managed the salt trade. It was later overtaken by the Rathores.
Interesting part about this palace is that it has 32 bastions and 10 gateways and enclose a complex network structure with underground passages. ( sounds like a perfect place to play Hide and Seek. Did the Rajas at that time also involve in this game? Who knows!!)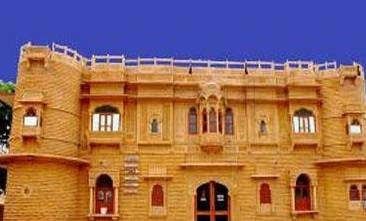 Next, we move on to the Meera Mahal, which contains a solid display of paintings on the life of Mirabai( who was from the Rathore dynasty and she was a poet Saint).She later got married to a strong warrior namely Rana Sangha.
Ranjit Singh the then ruler of Kuchaman, built this Fort in the year of 1832 and the very special temple was constructed within Meera Mahal the paintings of Lok Devta( goddess and gods of different dimensions) and also has paintings of the revered gurus including Kabir, Guru Nanak, Hazrat Khwaja Moinuddin Chisti.
The idols present here date back over thousands of years ago and they have an interesting story to tell.
For the same reason, the Idol at Maa Kali Mandir is believed to be 1200 years old and was brought from Karnataka by the Rathores after their campaign success.
The Krishna Mandir is over 2000 years old but the spiritual elegance and the energetic vibrancy still remains ever new.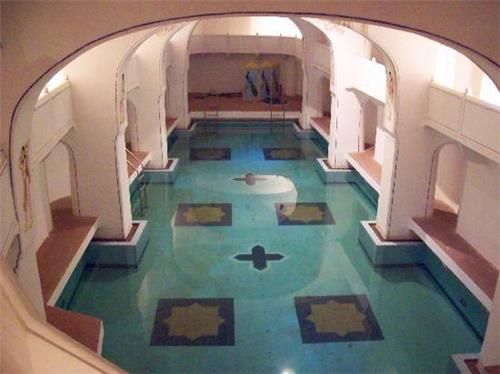 JAL MAHAL
The formal Chambers of Sabha Prakash have clean polished walls and engravement of semi-precious stones. The suneheri Burj is so named because of its rich treasure of Golden framed birds and animals!
Two swimming pools are nested in this palace, Jal Mahal being an underground pool was meant especially for the royal ladies.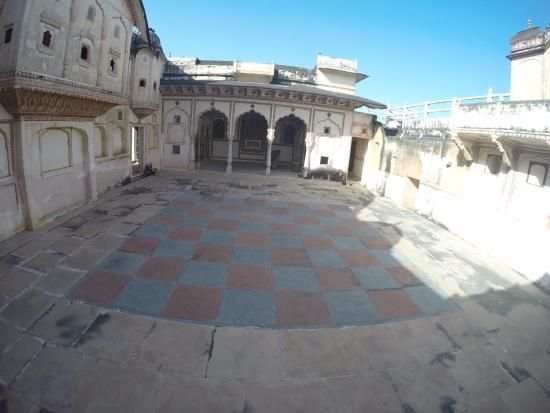 The next apartment that you visit is the Sheesh Mahal, a very thoughtful game of chess was played and the fascinating part is that the game was played using real men as pawns.
This reminds me of a similar story that I once witnessed in Harry Potter!
The Meena Bazaar was the destined place for Royal purchases. A multitude of items such as jewelry, puppets, lac bangles, and the traditional fabrics of Bandhani and leheriya should be purchased.
The Kuchaman Fort Hotel organizers of 4 hours sightseeing tour to the Kuchaman city involves visits to Havelis, olden temples, and a glimpse of the cultural tradition of local craftsman meticulously engrossed in their work.
There are multiple options for taking the sightseeing tour by way of camelback Safari, camel cart Safari or a horseback Safari!