When it comes to vacation or tour, India is not a bad place to visit. India the land of cultural diversity has many things to offer. From its ancient cultural monuments to the medieval Mughals architecture to modern architecture, India has everything you are looking for. Beaches, mountains, dense forest, exotic flora and fauna, etc all these you can find in a single, stable and peaceful country i.e India. So come let's atleast virtually explore India.
SOME MUST VISIT PLACES IN INDIA:
• Mawsynram (Meghalaya)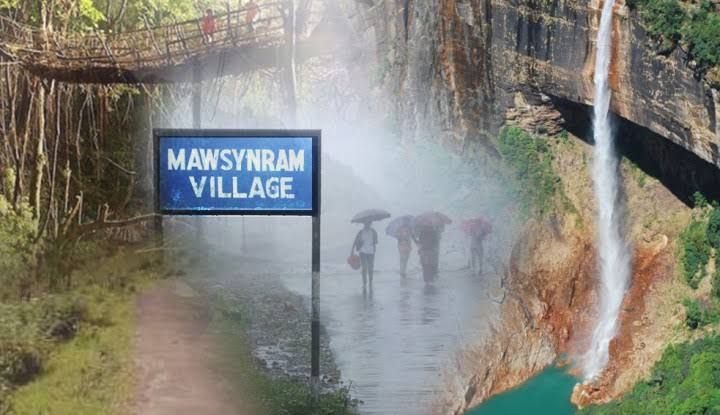 Mawsynram is located on the Khasi hills in Meghalaya. It receives the highest average rainfall in the world. Considered as the wettest place on the earth. A quiet village which frequently witnesses rainfall. A unique and one of a kind place to visit. The lush green trees, waterfalls, tribals unique living style is something that cannot be missed. Anyone will fall in love with this place, weather and culture. Additionally, if you ever visit Meghalaya, do visit North East too, you will get a bonus to your vacation, I promise. The seven sisters state is waiting with lot of suprises.
• Nathula Pass (Sikkim)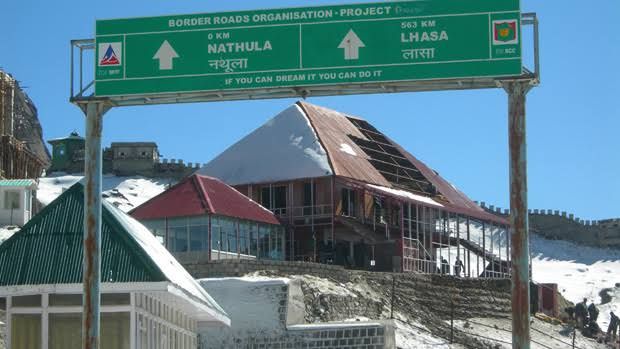 Nathula Pass is located in the east of Sikkim. It is a border passage between India and autonomous Tibet which is under the administrative control of China. It's a awesome place with high altitude and the meeting point of the two country soldiers. Beautiful mountains and snowfall is a unique feature. The Great Wall of China is said to be visible from here. If indeed, you must visit Nathula Pass today itself. Do you know, Sikkim is the only organic state in India. It is also the cleanest state. Surprisingly, Sikkim state GDP over the years has been in double digits, best among states in India.
• Leh, Ladakh (Jammu and Kashmir)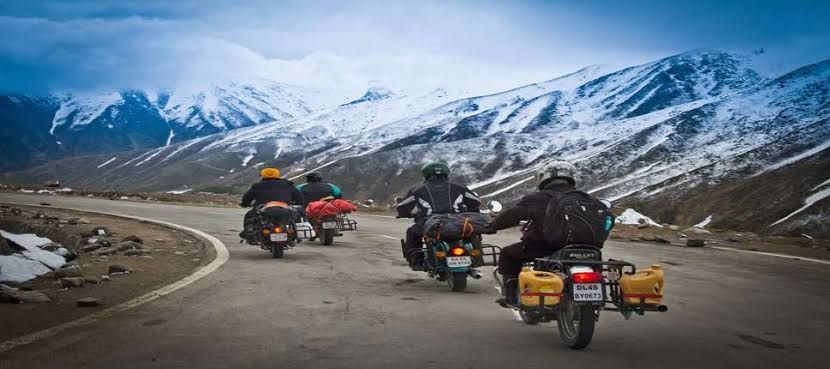 If you want a adventurous vacation, then Leh, Ladakh is not going to disappoint you. Group bike trekking, Car journey are the best. You will come across the chilling weather, snowfalls, beautiful mountain tops and the Ladakhi culture. In India, it is said that, without a visit to jammu and kashmir, your tour and vacation is incomplete. Don't miss this bliss. It's all yours.
• Kerala (God's own country)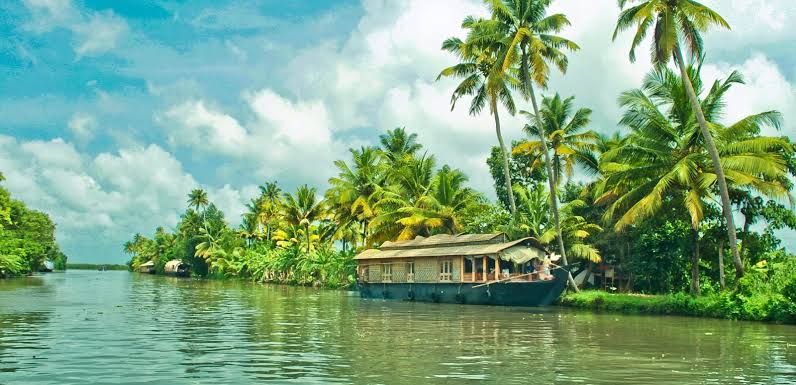 The southern most state of India. Kerala has many things to offer. The backwaters landscape, coconut trees, small sweet beautiful homes are breathtaking. Jungle safari, beaches, lagoons are added fun. The biodiversity and culture is very rich. No one wnats to miss this heaven right? Visit today itself and experience heaven on earth.
Apart from all these thrilling places, you can also visit places like Goa for beaches and churches, Puducherry to take stock of French architecture and culture, Rajasthan to experience thar desert and forts and Rajasthani rich culture, don't forget to have Rajasthani thali though. etc. India is indeed a tourist destination with all kinds of vacay options, it's just that one needs to know about the places and its specialty.