Best time to visit Hospet?
The best and suitable time to visit Hospet is between September month to February month. During summers the temperatures may be intense it may vary from 35°C to 43°C.
One needs to be extra cautious by carrying cotton dresses to keep oneself cool and carrying water bottles to keep one's body hydrated, etc.
Why visit Hospet ?
Hospet or Hosapete was originally called as Naagalapura. It is a small city in NorthernKarnataka, India, situated on the Tungabhadra River. Tourists travel via Hospet to reach Hampi.
Hospet is unique since it provides a combination of modern marvel and bygone monuments. One should not miss visiting these places in Hospet, then many other places :
1) Virupaksha Temple
Major interests for historians to dwell in. One of the UNESCO's World Heritage sites, built with the finest architecture and historical significance. A temple dedicated to Lord Shiva. The temple has many aspects the sanctum, chambers, gateways to the entrance and smaller shrines. The best time to visit Virupaksha Temple is in the month of December when this temple decks up in a festive look. It is during this period the marriage of Virupaksha and Pampa commemorates.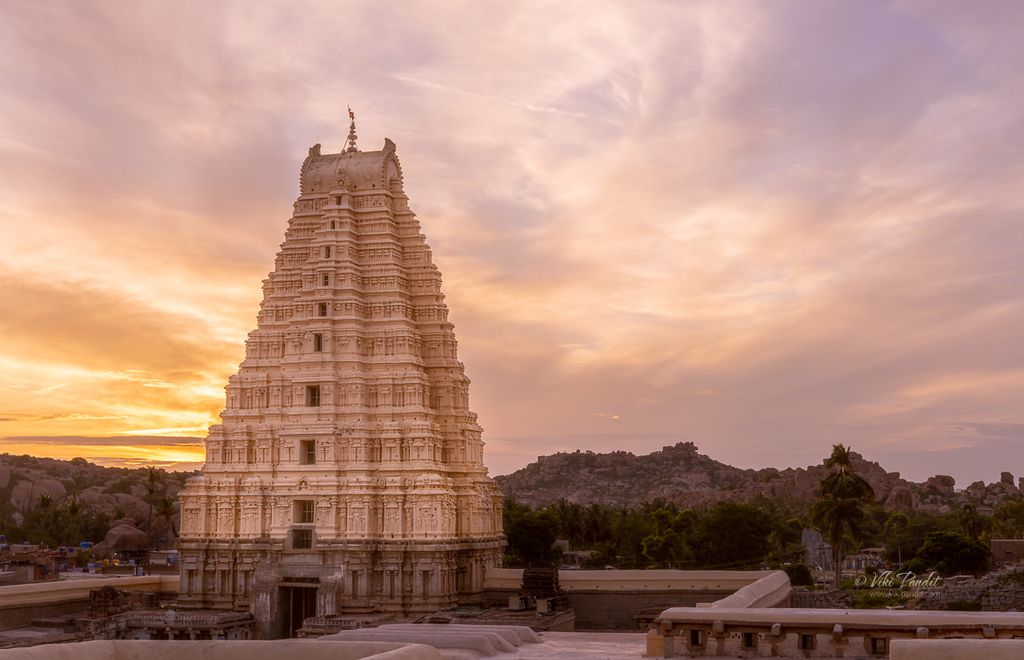 2) Hazara Rama Temple
It is one of the most important religious centers in Hospet dedicated to Lord Rama, marvelously sculpted by the Vijayanagara Empire.It was exclusively built for royal families.As the name suggests it means Thousand Ramas that still shines in the walls.It is believed that no other temple has such extensive relics. The entire story of Ramayana has been carved in the temple walls.All these carvings on the wall add beauty to the temple.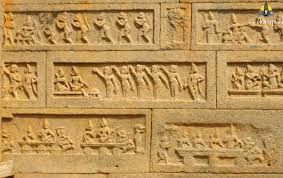 3) The Archaeological Museum of Hospet
One of the must-see places in Hospet. It holds a spectacular collection of different artifacts which includes ruins of sculpture as well as many idols. Different galleries are assigned according to its own features. Many items found during excavation are also displayed such as porcelain, stucco figures, etc.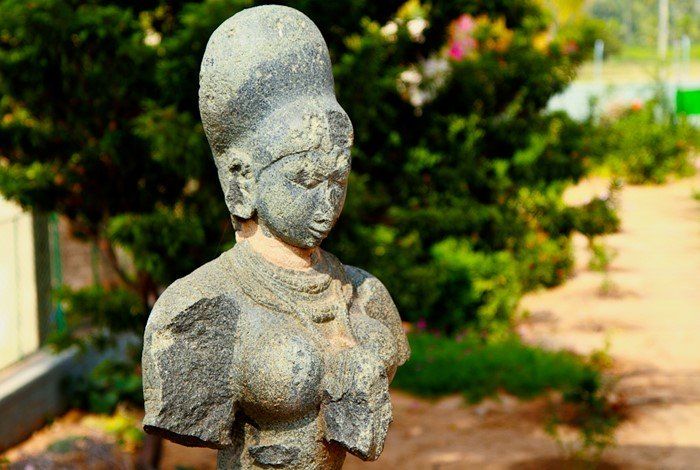 4) Lotus Mahal
Lotus Mahal also called as Kamal Mahal or Chitrangani Mahal is one of the technological as well as architectural marvels of ancient India.It is because the whole structure resembles a lotus bud. The architecture is still intact and unique. It was during this period where queens and other women's of royal household used to live in this place. An impressive part of the architecture of Lotus Mahal is that it had a special air-cooling mechanism that helped the interiors of the palace to sustain cool. Similar architecture could be found in Hawa Mahal ("Palace of Winds" or "Palace of the Breeze") in Jaipur where cool air would pass through venture effect making the whole area pleasant.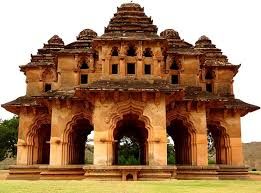 5) Tungabhadra Dam
As the name suggests, the dam was built along the Tungabhadra River on whose banks Hospet is located.One of the most significant dam in Karnataka. Tungabhadra Dam serves many purposes for the people. The dam is used for power generation, irrigation, etc. Tungabhadra Dam is a popular tourist destination with a beautiful reservoir housing many aquatic fauna and species of fish.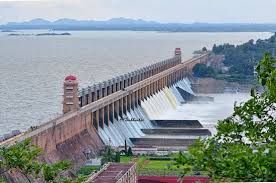 6) Matanga Hill
When once done with all the above, still left with energy and want to experience and explore more, then one can visit Matanga Hill. Little away from Hospet, Matanga Hill is worth for all the adventurer, trek lovers, photography enthusiasts who wish to encounter adrenaline rush and serenity can go for it. One can enjoy the aerial view with the ideal sunrise and sunset point.