PlayerUnknown's Battleground or PUBG is an online multiplayer battle royal game developed by a South Korean video game company, Bluehole, Inc.
The game starts with a maximum of hundred players parachuting onto an island in individual combat or in teams of two's(duo) or fours (squad). Then they scavenge for weapons and other equipment to kill other players or teams and avoid getting killed themselves. As time passes the available safe zone in the map decreases in size, thus forcing encounters of the surviving players in tighter areas. The last player or team standing wins.
The game is divided into two modes classic and arcade with occasional event modes which come as game updates for a short period of time.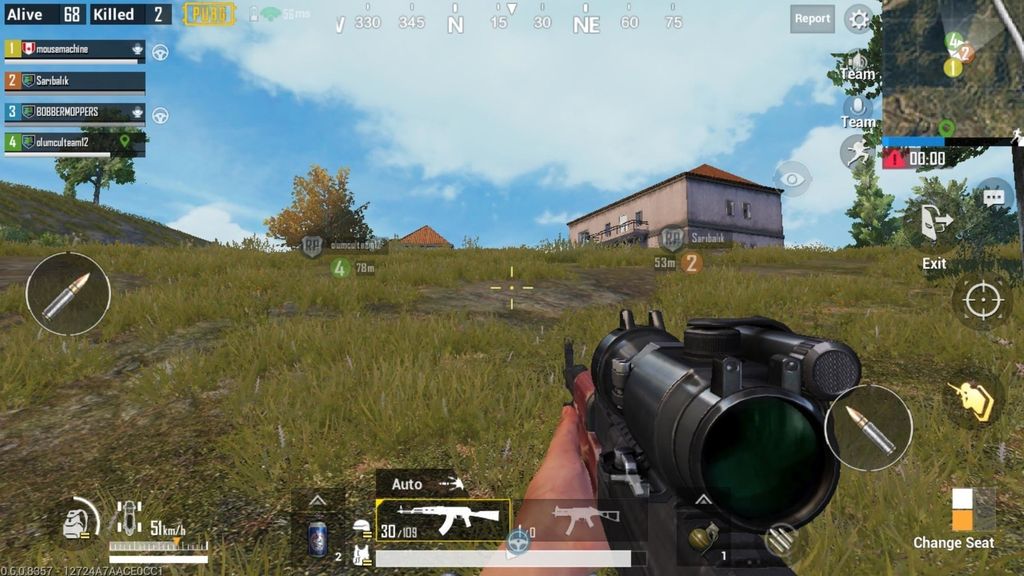 The classic mode contains four maps :
(1)Erangel:This is a 8x8 kilometer map with 50% of the land to play on and the other 50% is water. The size of the safe zone decreases slowly and gives more time to players. This map contains buildings, highlands, short grassy areas, etc.
(2)Miramar: This is also a 8x8 kilometer map but offers a higher land to water ratio. It also takes about the same time as Erangel for the zone to decrease in size. This is a desert map with vast areas of sand and minimum grassy spots. It has tall buildings and warehouses but one cannot prone for long with the absence of grass.
(3)Sanhok: This is a 4x4 kilometer map and is the shortest map available in Classic mode. This is a jungle map with tall grasses and takes very less time for the zone to decrease in size.
(4) Vikendi: This is a 6x6 kilometer map and is a snow map with exclusive vehicles like the snowmobile.
The arcade mode contains short timed games or mini-games like War, Sniper Training,Mini-Zone, Quick Match and also others which come as part of events.