If waking up to colourful skies and aimlessly trekking through forests to find sunny beaches covered in seashells and relaxing shacks that serve the yummiest food, sounds like an ideal vacation to you, Gokarna is the place to be. Be it a weekend getaway or a month long vacation, Gokarna will leave you wanting for more.
There are five main beaches in Gokarna and all five are extremely different. The Gokarna beach is right next to the town and is always bustling with activity. It's one of the more crowded beaches and is popular among the locals due to the fact that it is easily accessible. A variety of water sports are available at this beach during the non monsoon season.
The trek starts from the end of Gokarna beach and a slight climb up through a small road leads you to an old temple pond. Quietly moving along the narrow sides, you'll reach the temple itself. Towards your left will lie stone steps- the rest of the trek. Buf if you find the little track that runs behind the temple, you are in for a treat. There's a beautiful little spot on the side of a hill, which gives you perfect view of the setting sun.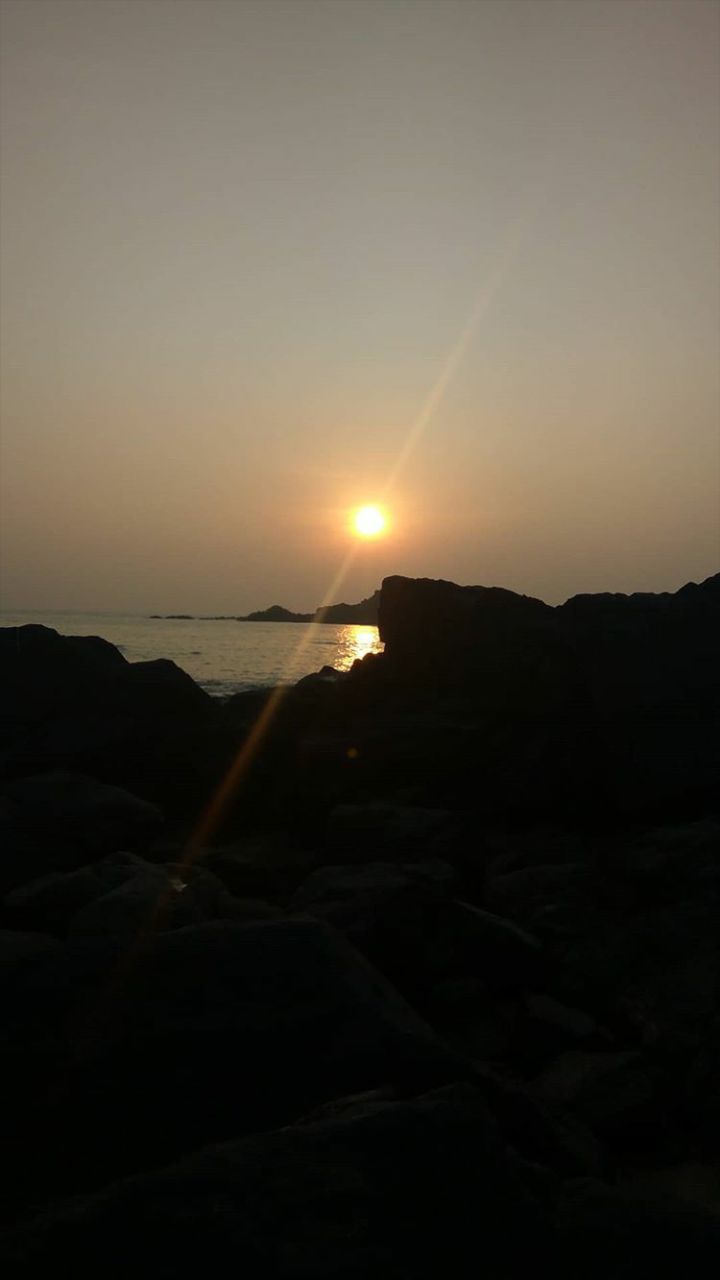 Back and up the stone steps, you'll find yourself in the middle of a grassy valley. Quite desolate but the sun on the tall grass interspersed with cacti with a random paraglider shooting across the sky will surely give you the feeling of endlessness. Walk through the grass and you'll reach the entrance of Kudle beach. You can't see the beach yet but you are welcomed by cafes with good music and scrumptious food. Head down the mud path with vendors and trinket sellers on both sides and you'll soon be amazed to just be in a beautiful, wide and clean beach.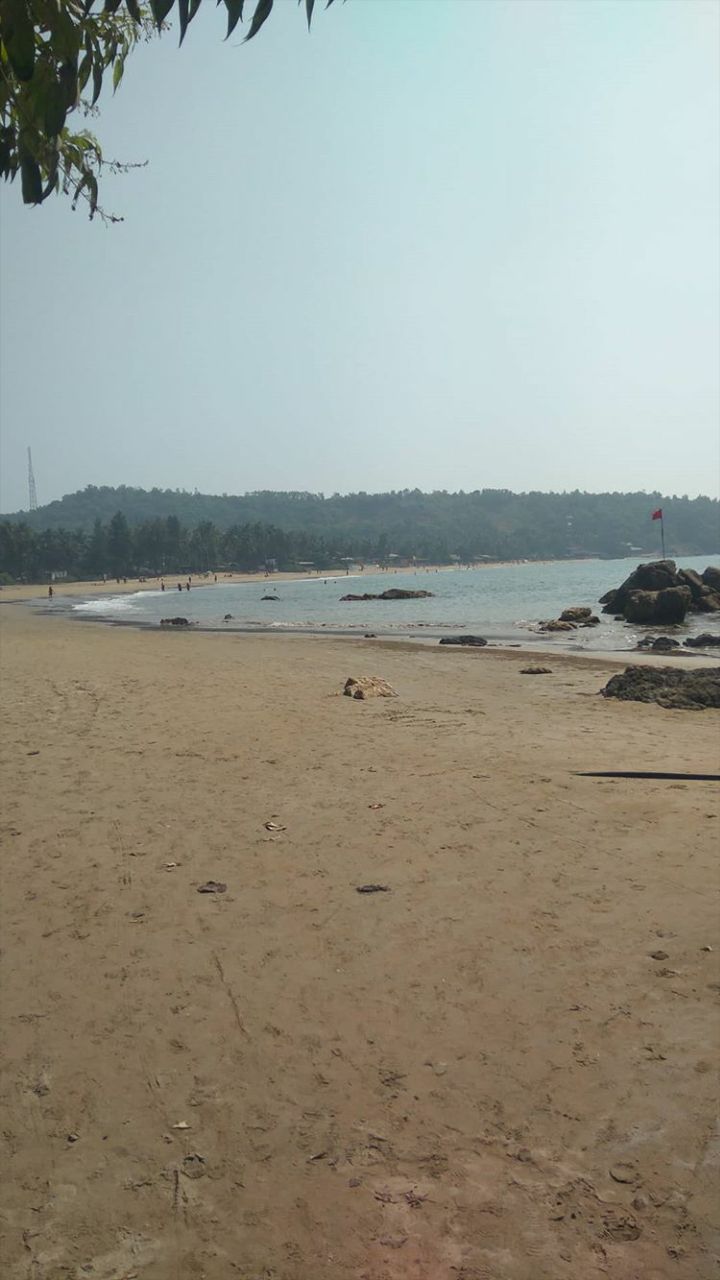 Lots of stays of all types and prices are available here right next to the beach. You can find posh resorts and cute shacks here. All you've to do is walk around and ask them to show you rooms before you book something. Once you've found your perfect stay, change into your beach clothes and get your shades on. The trek is just beginning.
On walking to the other end of the beach, you'll find a railed pathway which is the beginning of the next trek. Right after the pathway, there's a small junction. You can either choose the easier but lengthier tar road or the harder but quicker shortcut. If you choose the shortcut, the path will take you through dense vegetation and suddenly open at a mosaic garden filled with benches and artwork made of mosaics. Either way you'll reach the famous Om beach. This is a much longer beach and it has many shacks and stays available. There's one area of the beach as you move further along where entire beach is made up of small shells and shell particles.
Walking on and up, the path takes you through thick forests with many forks. But you need not know the way to get to where you want to go to. Just move on forward any way you like. You might get a little lost but keep a general sense of direction and keep going forward. Also, don't forget to look back when you get to some cliff with a view of Om beach. You'll see it sprawling in the shape of the symbol Om, precisely how it got the name. If you are lucky this trek will take you to a little shop on a cliff that serves tastly soda lime or maybe you'll reach the narrow hill with the single palm tree. Any way you choose, you are bound to have an awesome trek.
Soon you'll find yourself at a small untouched beach with just a few shacks at a side and hardly any people. This is Halfmoon beach. This beautiful beach is the most private and quiet beach you could ask for.
After Halfmoon beach the trek gets a little harder. There's rocks to climb over, branches to crawl under, but the destination is truly a paradise. Rightly named, the Paradise beach, this beach has no shacks, no noise and few people. There are a few vendors who sell water and fruits. There's also one lady who sells the most amazing bread omelettes for 50 rupees which you'll return for again and again.
After reaching Paradise, the trek back may seem long and impossible. If that is the case, you can get a ferry back to Kudle or wherever you are staying, but this might be a little expensive. An alternative would be to trek forward a little more and get to a small village and get an auto. Ask one of the vendors at the beach and they'll direct you to the auto stand.
Once you get back to your stay, make it a point to jump into the water right away if you haven't yet. Since your stay is most probably right next to the beach, it'll be very convenient to lie in the water for as long as you want and come eat and drink at the shacks any time you want.
Come night, change into good clothes and head over to the best looking shack or cafe by the beach and eat to your heart's fill. The food is beyond amazing and they've got so much variety too. Grab a beer and sit next to the water for as long as you want- till late night or early morning. If you can't manage a campfire, just buy a couple of candles from the general store on the beach, dig a hole in the sand and stick the candles in and light them. Stare at the moonlit water or if it's a dark night, look for the rare phosphorescent waves. The nights will be magical for sure.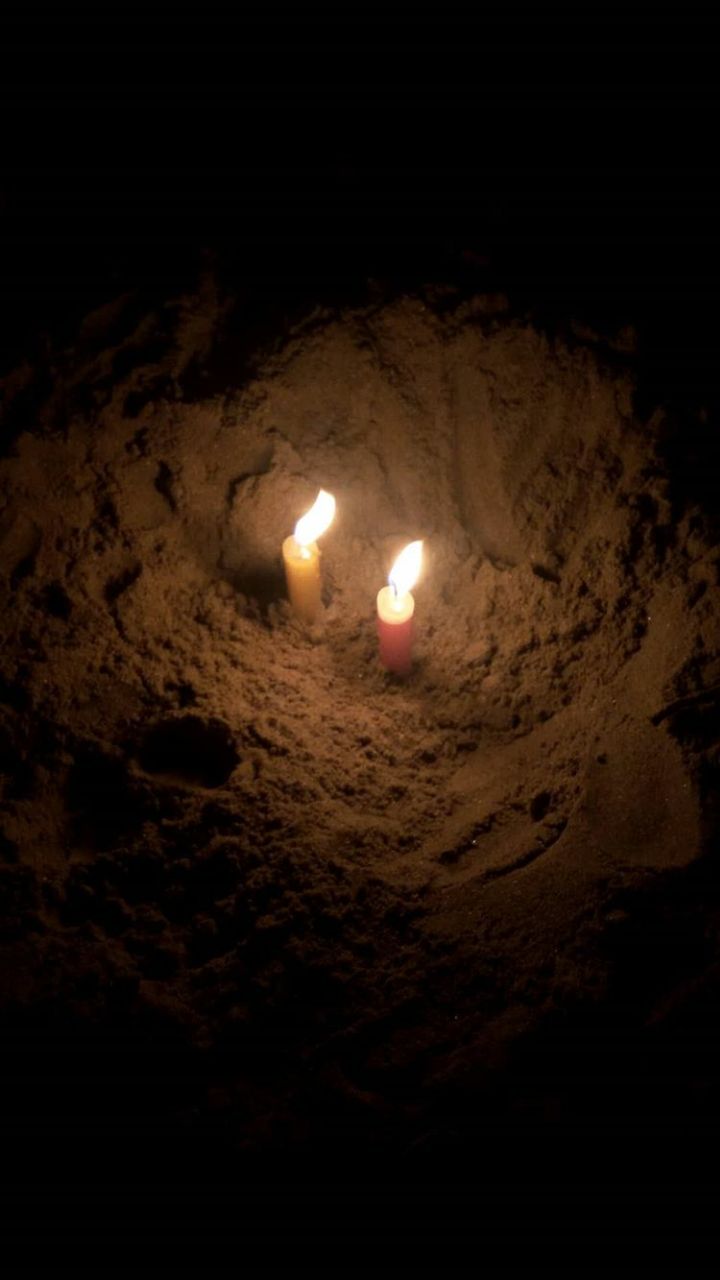 Sleep when your heart desires it for I'll tell you it'll never have enough of Gokarna.
This place is paradise and it's an easy and cheap destination that promises everything you could ever ask for.