in the pre-independence era, when few people had access to formal education and it was known that educated persons would display civilized behavior, decency, good manners and ethical conduct, on the other hand, uneducated persons would display uncivilized behavior and mostly crimes were committed by them. However, with a huge expansion of the education system, there is a marked decline in the characters, moral values. In most of the educational institutions, there is lack of emphasis on the concept of human development and nation building process. Their emphasis instead is on money making and materialism. This has resulted in the gradual decline of values among people. The only way to arrest this decline is in providing value-orientation in Indian educational system.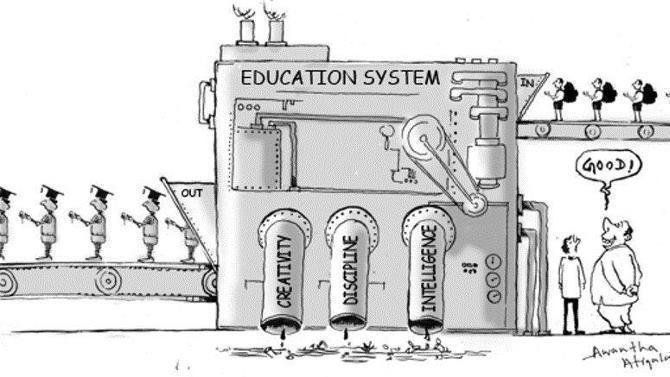 Education is nosimply imparting knowledge in a particular faculty or subject or making one fit for securing jobs or fair well in exams, but at the same time is also a training in logical thinking which helps the coming generations adjust to the ever changing environment. It also means opening the doors of the mind, cleansing the soul and realization of the self (Pabla, 2011)
Causes of ethical deterioration in Indian education system
The major cause of ethical deterioration in education system is rapidly spreading corruption. There was a time when corruption was only in Government offices, private institutions, police stations etc. But, now a day's corruption has spread its roots in education system also. Grand corruption where high-level officials and politicians involved for example, fraud in public tendering for school construction or textbook production while Illegal fees paid by parents to school to get their children admission, or to pass their exams are some of the examples of Petty corruption.
Privatization of education has emerged in several forms in the recent decade in India. Government allowed opening self-financing private institutions with recognition, which may be termed as commercial private education institutions. These institutions started courses on any discipline without basic infrastructure and qualified teaching faculties. They are appointing those teachers that are low salaried and far away from the standards. In this environment, teachers do not have any Job security, so that they always do as management desire and they are morally down in the dumps. The uncontrolled growth of private education especially in engineering, medical, dental, nursing and management disciplines created a huge unwaged youth and the professional degrees are made into a commodity and are being sold.
Teacher absenteeism is one of the most serious causes of ethical declining of education. It greatly reduces the overall effectiveness of the school, diminishes pupils' achievements, damages the school's reputation, and induces pupil absenteeism.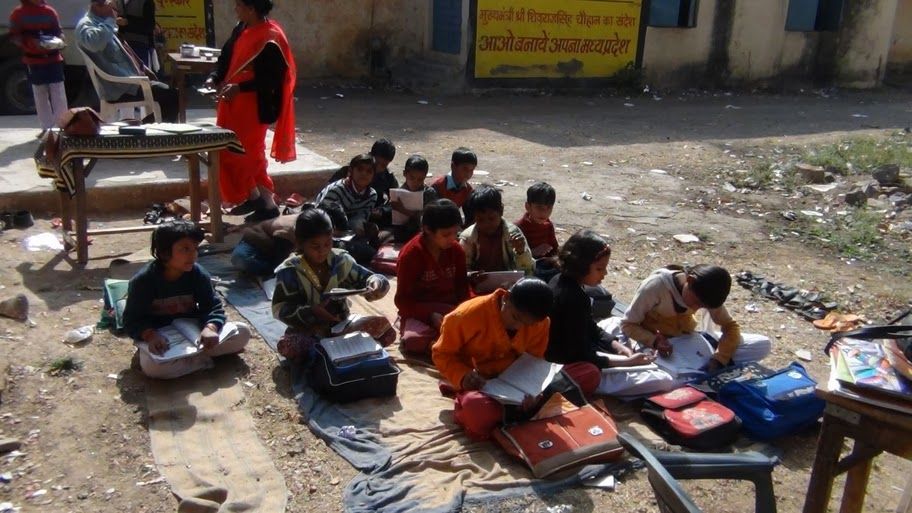 With modern developments and a fast changing role of the parents, it has not been very easy for the parents to impart relevant values in their wards. Today people mostly live in nuclear families and parents are involved in their jobs and they cannot sprout values at home. Present School curriculum lack emphasize on value education. At present value education is not started at home nor taught at schools in India. Although value education is included in the primary education curriculum but at the adolescent or adult stage, which are the most sensitive stages to build the character of the youth, the curriculum finds no space to value education. Present day education system, surely make kids "money makers".
The declining of ethical values in education system will give rise to unskilled professionals, undisciplined students. This trend needs to be addressed if India has to survive as a nation and acquire its due place in the world. Corruption, privatization, absence of teacher, undue political interference is the probable causes of ethical deterioration of Indian education system. The only way to arrest this deterioration is to provide value-orientation in Indian educational system. Thus there is an urgent need to re-introduce value based education in the curriculum dealing specifically with human values, to redesign the fabric of Indian educational system. In India, it is necessary to increase ethical values, philosophical thinking, study, research and moral development in education system.