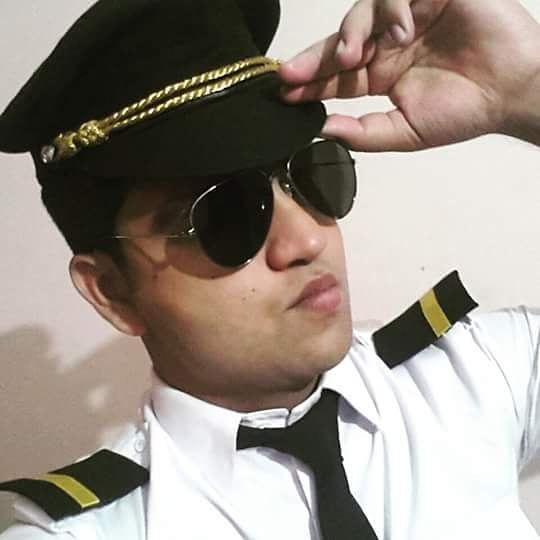 How to Become a Pilot in India?
Broadly, there are two routes that enable one to pursue aviation as a career.
Route 1:Civil Aviation(Non-Military Aviation/ Commercial Pilot);
Route 2:Indian Defence Forces(Air Force)
Let's look at both of them a little more closely to understand how to become a Pilot in India.
Route 1: Civil Aviation/ Commercial Pilot
A Commercial Pilot is a pilot who flies a specific aircraft type for an airline and holds a commercial pilot certificate issued by an authority. In India, the authority is the Directorate General of Civil Aviation (DGCA). Being a commercial pilot comes with a lot of responsibility. You will be responsible for hundreds of lives in a single aircraft, taking them from point A to point B in the fastest and the safest way possible.
So, if you wish to enter this career path, or know someone who does, you are at the right place.
Subject Requirements to Become a Commercial Pilot
To pursue Aviation as a career, you need to opt for science stream – Physics, Mathematics, and Chemistry being compulsory subjects. If you do not have Physics and Math's in your higher secondary, then after completing or alongside that you have the option of doing these two subjects from National Institute of open Schooling and then start your Pilot training course that permits you to take off flights approved by the flying clubs of the country.
Entrance Examinations to Become a Commercial Pilot
The admission to a pilot training course happens through a set entrance procedure that includes a written test, medical examination, and an interview. Please note a minimum of 50% is required in class 12th to join a flying school. The minimum age to apply for Pilot License, are as follows:
Student Pilot License is 16 years

Private Pilot License is 17 years

Commercial Pilot License is 18 years
How Do You Become a Commercial Airline Pilot in India?
Following are the steps you need to take in order to become a commercial pilot:
Step 1. Enroll in a Flying School and Pursue B.Sc. in Aviation
This admission procedure generally consists of the following:
Written Examination-The test encompasses general English, Math's, Physics and Reasoning (10+2 standard).
Pilot Aptitude Test-The test will assess your aptitude on Air Regulation, Air Navigation, Aviation Meteorology, Aircraft and Engine Knowledge
Personal Interview andDGCA Medical examination-The candidates succeeding in written examination and aptitude test will be required to take a medical assessment conducted by the Directorate General of Civil Aviation, Govt. of India.
Step 2. Obtain a Student Pilot License
To obtain a student pilot license, you would have to appear for an entrance examination. This consists of an Oral test and will be taken by the Chief Instructor at the School, or the Directorate General of Civil Aviation (DGCA) representative. This license allows you to get flying training and permits you to take off flights on gliders or small planes that are generally provided by approved flying clubs of the country.
By the time you complete your course, you should have completed a minimum of 250 flying hours, following which you can apply for the Commercial Pilot License (CPL).
Some of the leading institutes for pursuing an Aviation course:
● Indira Gandhi Rashtriya Uran Academy (IGRUA), Rae Bareilly
● Rajiv Gandhi Academy of Aviation Technology, Kerala
● National Flying Training Institute, Gondia
● Bombay Flying Club, Mumbai
● Ahmedabad Aviation & Aeronautics Ltd., Ahmedabad
● Madhya Pradesh Flying Club (MPFC), Indore
● CAE Oxford Aviation Academy, Gondia,
● Indigo Cadet Training Program, (Hamilton, New Zealand & Hyderabad, India)
Note: Every institute has their respective specifications concerning physical fitness, and eyesight specifically.
Additionally, I would like to point out that the cost to become a commercial pilot in India is quite high, somewhere around 15 to 20 lakh Indian Rupees. However, there is an alternative way to become a pilot in India without paying such high fees, and that is by joining the Indian Defense Forces. Read on for more information.
Route 2:Indian Defense Forces (Airforce)
If flying is your passion, however, you do not wish to spend a fortune for your pilot training program, then Indian Defence Forces could be the answer for you. Here, not only do you get pilot training free of cost, but you also get to serve your nation, become a class-I officer and get handsomely paid for it, during your training itself.
Indian Armed forces majorly focus on OLQ's (Officer Like Quality) while selecting all their candidates. These are 15 character sticks traits that a candidate must possess in order to become a successful military officer. So, if you think you possess traits like Effective Intelligence, Reasoning Ability, Social Adaptability, Courage Stamina, etc. to name a few, the Indian Armed forces can be the right choice for you.
How to Become a Pilot in the Indian Air Force after Class 12th?
NDA Entry to the Air Force
The National Defence Academy (NDA) is the first opportunity that you would get, to be a part of this esteemed institute and join the flying branch. Under this entry, the selected candidates are trained for a period of 3 years, at the National Defence Academy, Khadakwasla. After the successful completion of the training, candidates are commissioned as a Permanent Commission Officer and posted as a Pilot at one of the Air Force Stations.
If you plan to join NDA, you will need to appear for, and qualify the NDA entrance examination.
NDA Admission Procedure
The admission procedure consists of the following:
Written Examination-The written examination has a maths based paper and a general ability test, which constitute the elements of English, Physics, Chemistry, Math, General Knowledge, History, Geography and Current Events.
SSB Interview-This consists of two stages:
Stage 1–Officer Intelligence Rating Test and a Picture perception and discussion test.

Stage 2–Only if you clear the first stage, you are qualified for the next stage. This stage comprises of psychological tests conducted by a psychologist, group tasks, and a personal interview.
Pilot Aptitude Test-You can take this test only once. If you don't clear this in the first attempt, you are never eligible to appear for the flying branch again. This consists of written and machine tests to evaluate you on the basis of your ability to read instruments, control of your actions and mental strength.
Medical examination-You will be required to undergo a medical examination wherein your eyesight, height and weight will be examined. The minimum height required for an NDA aspirant is 152cms with correlated weight. Eye Vision Should be 6/6 in one eye and 6/9 in other, correctable to 6/6 only for Hypermetropia.
NDA Eligibility Criteria
If you are passionate to serve your country and be a part of the Indian defense forces, then you don't have to wait until you are a graduate. NDA is the only entry that allows you to be the part of this esteemed institution right after you finish your higher secondary. The minimum age to apply is 16 ½ and the maximum age is 19 years.
Only Male candidates can apply for NDA. While applying for this entry you should have cleared 10+2 with Physics and Mathematics. Students appearing in final year of their college are also eligible to apply.