e-Business is defined as the conduct of industry,trade and commerce using the computer networks. The various constituents of e-business are-
* B2B Commerce
* B2C Commerce
* Intra-B Commerce
* C2C Commerce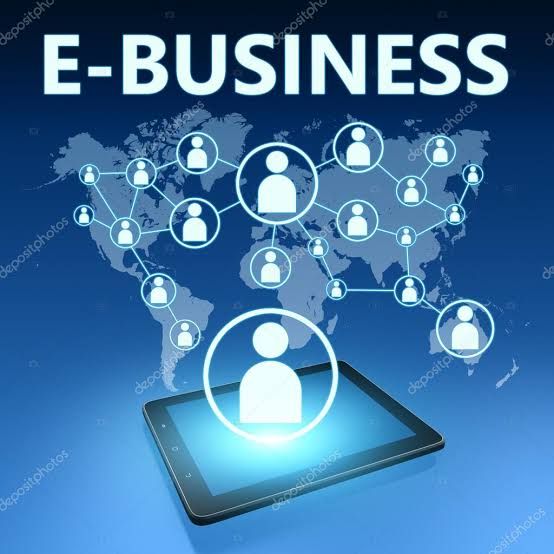 The benefits of e-Business are-
Ease of formation and lower investment requirements : Unlike a host of procedural requirements for setting up an industry, e-Business is relatively easy to start.
Convenience : Internet offers the convenience of '24 hours × 7 days a week × 365 days' a year.
Speed : The time taken to complete a cycle from the origin of demand to its fulfillment,is substantially reduced due to transformation of the business processes from being sequential to becoming parallel or simultaneous.
Global reach/access : Internet is truly without boundaries.On the one hand ,it allows the seller an access to the global market; on the other hand,it affords to the buyer a freedom to choose products from almost any part of the world.
Movement towards a paperless society : Use of internet has considerably reduced dependence on paperwork and the attendant 'red tapism'.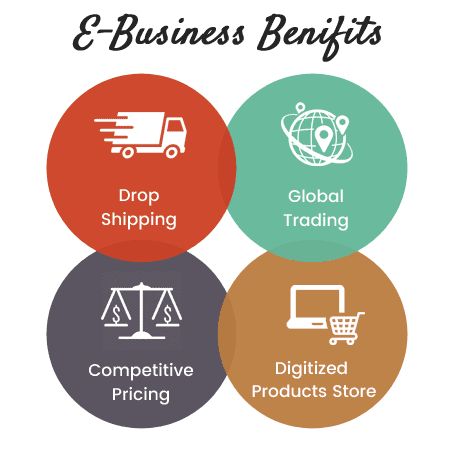 The limitations of e-Business are-
Low personal touch.
Incongruence between order taking/giving and order fulfillment speed.
Need for technology capability and competence of parties to e-business.
Increased risk due to anonymity and non-traceability of parties.
People resistance.
Ethical fallouts.
The trends of e-business are reshaping the way business is and will be conducted.Interestingly,e-business is continuing to evolve, and that is why it is referred to as the 'emerging mode of business'.