Game of Thrones, Avengers: Endgame, Sacred Games all in this month? Along with regular episodes of Brooklyn Nine Nine? Well you might as kill me now. Will my mind be able such non-stop awesomeness? Prolly not!
It's been quite year of waiting, predicting and patience. From re-watching the old seasons and movies, to crying about it on social media, and stalking the artists involved, my excitement knows no bounds. This got me thinking however. Why DO we get so obsessed with TV shows and movies? What's the underlying psychology of it?
Why do we dedicate so much of our time to watching these characters? Is it only entertainment?
No.
It's because those great books or shows or movies create an experience like never felt before. It's what they say a "rollercoaster of emotions". We get to see the lives of so many different characters play out without having to leave the comfort of our home!
A major thing those experiences do, however, are point out something that we may missing in our own lives. Don't you wish you had Hulk's power, or Chandler's wit (that's something I wouldn't mind having huehuehue)? These shows helps us imagine ourselves with those things we feel are missing in our own lives.
George R. R. Martin once said, "A reader lives a thousand lives before he dies…The man who never reads lives only one."
The same goes with TV shows and movies. It's not the fantasy or made up part of the TV show that keeps us hooked, but the real emotions actors and actresses display.
It doesn't matter whether the person playing that character is like that in real life or not; once you start feeling emotionally connected to them, that's all our brains consider. We don't recognize the characters; we recognize the emotions. So, a connection is made. This is also why can't imagine other actors playing different roles. I can't imagine anyone else playing the Wolverine EXCEPT Hugh Jackman,
or even Ironman except for Robert Downey Junior.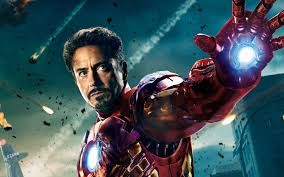 Those characters become cemented in our minds, and it's their stories we wish to live.
The reason why we wait so long for new storyline is because it's a source of novelty in our routine lives. There's a hope. A hope that everything is alright at the end. A hope that despite all the obstacles that come at our characters, they overcome them. Indirectly, though, we are projecting our own feels of hope on those characters. It helps us know that we too are capable of kicking obstacles in the butt.
At the end of Infinity War, (Warning: The next sentence contains a spoiler. If you haven't watched it yet, this is surprising as hell, then just skip to the last sentance) our heroes lose. That has scarred us emotionally and hence DRIVES us to watch the sequel. Even GOT left us on a cliffhanger. For goodness sake, time move faster!