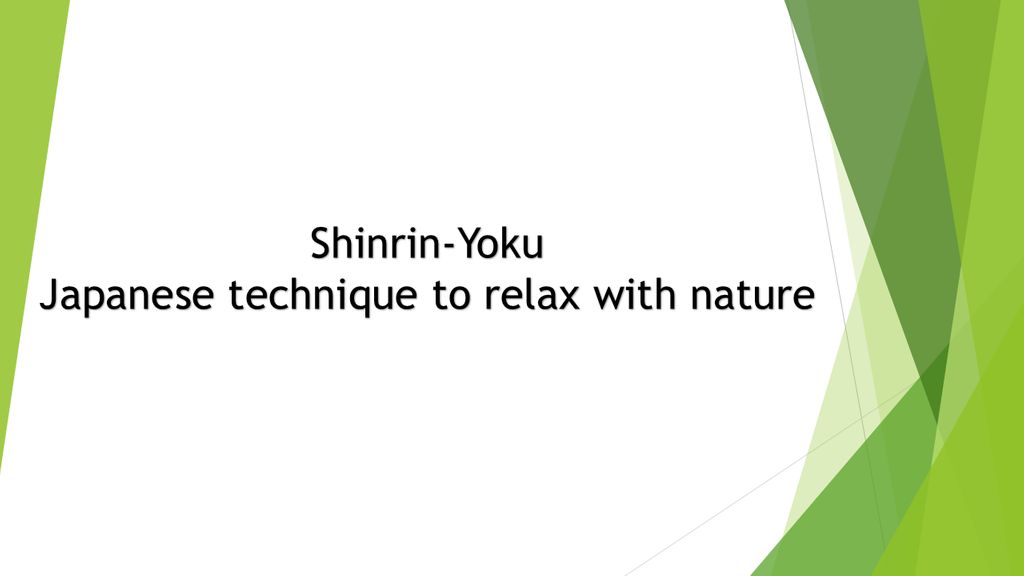 Since India is facing so much of population growth so the past days of the natural heritage and environment are gone. We are continuously cutting down the trees and clearing large forest area for farming/living. Due to this we are unable to experience the nature and our interaction with nature is also less from late of 19th centuray i.e after globlisation.to change this and making the old days of nature possible within the metro cities like Mumbai we can use old technique of Japanese people called Shinrin-Yoku or simply in English Forest Bathing.
This is a simple technique which makes sure that every element of our body is in communication with forest and trees. we have to simply enter in the forest and aimless walk in the forest till we get the joy of the nature let our hand to touch the trunk, leaves of the trees and let the soul and body to be interacted with natural element.
this will make our mind fresh and make us more creative.the main task in this is free movement in the forest without any hesitation and tension. just let the feet move freely. this will reduce anxiety and tensions.
Advantages:-
1.Reduces stress, anxiety.
2.Best prevention for the disease like sugar, blood pressure, heart attack.
3.Natural relaxation and healing.
4.Increases natural interaction with nature.
5.Reduces illness and faster recovery from the surgery or long disease therapy.
General measurable health benefits prooved till todays are increase in natural cells that are used against cancer disease. Reduces chances of heart attack and blood pressure the only thing is that we can start our free move in the nature.
How to start forest bathing therapy?
1.Find the free day:-
Just simply catch the day which is free to you and you can simply. Make move in the day for relaxation.
2. Find right place:-
Now in India it is not possible to get that style of place but you can simply find a parks, flowers garden where you can actually experience little of it that will also beneficial.
3. Just move freely:-
Now you have to make free movement in the garden. let your leg tostart movement freely. Let the body to be touched to the leaves,trunck of the trees that will natural increase the skin interaction.
4. Spend more time :-
Studies said that Spend at least 3 days with this kind of routine which can be beneficial for you upto 1 month.Ultimately the effect depends on how much time you spend practicing it.
This is how you can just start little of it. the continues practice of it will increase your chances of benefits.