"Ae chotu, 2 chai leke aa".
"Ae chotu, table pe kapda maar".
Aren't these some very common sentences that one might have heard on roadside dhabhas, tea stalls and other small eateries?
As per the Child Labour (Prohibition and Regulation) Act, 1986 a "Child" is defined as any person who is below the age of 15 and such Act prohibits employment of child in any work including as a domestic help. Such employment of a child is a cognizable criminal offence.According to 2011 national census of India, it was found that total number of child labourers, aged 5-14 was approximately 10.2 million and the total child population of that age group was approximately 260 million. In India there are approximately 32.8 million child labourers within the age group of 5-18 years. Around 80% of child labour in India is concentrated in rural India. While the children indulge in various jobs in cities, it is mostly the children in rural areas who get pulled into the vicious web of child labour. In India around 61% of working children are involved in agriculture, forestry and fishing industries.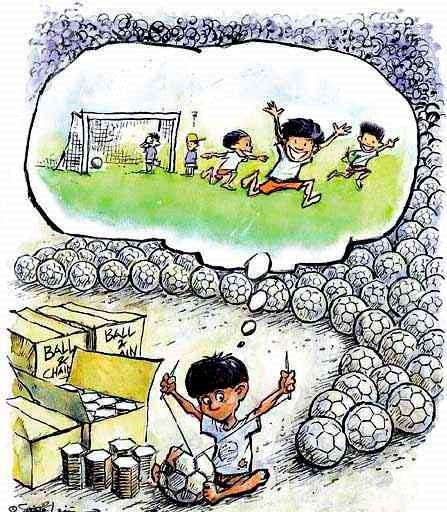 Causes
The main causes of child labour in India include poverty, debts taken by poor people who are in need of money and illiteracy. The main reason of child lobour in India is considered to be poverty. Most of the country's population suffers from poverty and lives below the poverty line (BPL). Due to poverty parents cannot afford the studies of their children and make them earn wages from a very tender age. Also these child labourers are very cheaply available and thus the shopkeepers, companies and factory owners employ such children so that they have to pay minimum wages.
India is said to be the home to the largest number of child labourers in the world. As per the M.V Foundation in Andhra Pradesh 400,000 children, mostly girls between ages of 7 to 14, toiling for 14 to 16 hours a day in cottonseed production across the country of which 90 percent are employed in Andhra Pradesh.
Working conditions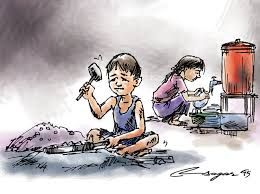 The conditions in which these children work are totally unregulated, unhygienic and unsafe. They are often made to work without food and with very low wages, resembling situations of slavery. There are many cases of physical, mental and sexual abuse and torture of child domestic workers. Other type include bonded labour where employment is done against debt or loan taken by the family of the child or the family as whole.
Children are the future of any country. Child Labour is a malpractice that is prevalent even after the presence of stringent rules and laws. The issue lies in the people who out of their greed to save money employ these kids and play the biggest role in destroying their future. No matter how many laws the government passes, the onus lies on the values and beliefs of people. If we begin to agree on some fundamentals which include the elimination of the most abusive forms of child labour, then we really can be ready to move ahead into the future!