Youth is the remarkable phase of life between childhood and adult age. It is the time of life when one is full of Vigour, ardor, enthusiasm, robust, spirit, love and fanaticism. During adolescence, people have their own idiosyncrasy and are attracted more towards developing artificial methods. They develop not only physically but also mentally and emotionally. Love and care are required to shape them for a better future.
Youth Is keen to learn, act and achieve things. They can promote the progress of the nation through their involvement in education, employment, and empowerment. Illiteracy has been a major issue in our country reducing employment. Youth need to be educated so that their education can be used in the right direction. Education bridges the gap between the people as it facilitates communication between them. They can unite, pay more emphasis on integrity and work for the benefit of the nation.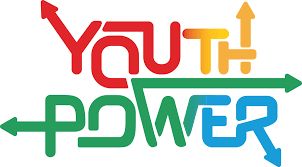 Youth have the zeal in them to fly high and think differently in any situation and this should be utilized in the right direction. If their power is used judiciously and primely than they can create a universe and if the same power is used ineptly it could destroy everyone.
Youth ki awaaz
It is about a girl named Sanjana Buddy who is a senior at Norte Dame High school in Lawrenceville, NJ. She is involved in a non-profit organization named as PURE Youth and contributed to it so that she could acknowledge the youth. Sanjana is a tennis player, double bass player, volunteers at a hospital, and is a girl scout working for her gold medal. She desired to help children with their school and fulfilled her dream with the help of PURE. She worked with distinct schools all over the world and helped in spreading the worth of education. She has to spend infinite time in fundraising schools in south India and also in North America.
After spreading awareness and funding various online facilities, libraries, schools she was energized how a small group of youth could help a large number of populations in different countries. She set an example for various youth of the world, that they to have the fire within them. They just need to work on themselves and follow their inner consciousness "youth ki awaaz".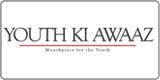 Like Sanjana, many other youths are open to experimentations in different fields of arts, architecture, music, dance, blogging, photography and so on. Today youths are more passionate about their dream and are quite witted to succeed in them. They participate actively in the social campaign and economic development programmes selflessly. Youths are full of spark and courage and they should work to bring positive changes in society.